NYC has always been a melting pot of different cultures and ethnicities as the entrepot for countless immigrants to the New World. Many cities claim to be diverse, but few can claim it as New York does. Most new arrivals clustered into specific neighborhoods, which began to mirror the old country. Chinatown and Little Italy are usually the first such areas to come to mind. But the city has many more to offer an urban explorer.
Our top picks for NYC's best ethnic neighborhoods are from Brooklyn's Little Poland to Queen's Little Guyana. Of course, no list like this could ever be complete. Rather than mention the better-known places like Little Italy and Chinatown, this list will hopefully introduce you to some other enclaves you mightn't have been aware of. These are some of the ones offering the best in diverse food, fashion, and festivities. Like most things in New York, the only way to understand something is to experience it yourself. So get out there and explore these areas when the chance arises.
This North Brooklyn neighborhood may be going through many redevelopments (read, gentrification), but its old Polish character refuses to budge. Greenpoint is home to the second-largest Polish immigrant population in the US, right after Chicago. Start your exploration by taking a short walk down Manhattan Avenue. It's the neighborhood's main thoroughfare and where you'll find a plethora of Polish bakeries, butchers, meat markets, and restaurants. Most of which will be marked with the Godło Polski, the Polish national symbol, a white eagle on a red background.
Meat lovers, in particular, will discover a new world when they sample what the Polish delis have on offer. Be warned, though; you may get nervous about realizing the sheer variety of meat options on offer. Kielbasa (a type of country sausage) is an excellent place to start, but your chosen deli may have as many as 12 different varieties of it to choose from! Food options here don't just stop at meat either. Fresh bread is an essential staple of any diet, and Greenpoint has that in abundance. The Polish are primarily known for the quality of their rye bread. But they also have a dozen other types they do an excellent job of. Ensure to check out a local favorite, the New Warsaw Bakery, on the southern end of Manhattan Avenue.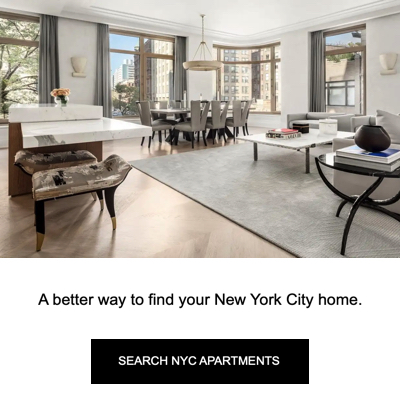 For entertainment, check out the Polish National Home on Diggs Avenue. This is where you'll find the Warsaw box office, bar, and lounge. If your Polish command leaves a lot to be desired, don't feel shy about letting people know. Most residents can easily switch between Polish and English.
Leaving Greenpoint and heading south takes us to another fascinating ethnic enclave, Brighton Beach. This is Little Odessa, home to one of the largest Russian enclaves on this globe. The tight-knit Russian-speaking community dates back to the 1800s and features more Russian baths, Cyrillic signs, and fur coats than you can shake a stick at. Dinner at Tatiana's is a must. Here you can enjoy the full range of Russian cuisine and regular folk dancing and music shows. If you're looking for a stylish fur coat, then stop at Giorgio Rotti to sample their luxurious wares.
Almost everything about the neighborhood can make you feel like you've been transported to the Motherland. The newspapers, signs, and bookstores are nearly all in Russian. In winter, hooded full-length fur coats are the fashion. When noon comes around, it's not uncommon to see restaurant patrons drinking vodka. Speaking of vodka, pick up a Standard Jewish bottle, the most popular choice for locals.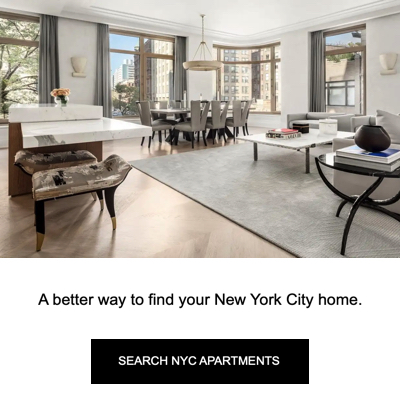 Everyone's heard of Chinatown, but Koreatown is where you go when you need some real Seoul searching—located in Midtown Manhattan between 5th and 6th Avenues on 32nd Street, K-Town. The place is overflowing with Korean restaurants, cafes, karaoke bars, and commerce shops. Anyone looking to get their K-pop fix should head to Koryo Books. You'll find Korean books in Hangal, DVDs, stickers, and adorable stationery. Those with a sweet tooth will love what the cafes have to offer. Grace Street is a local favorite that offers amazing Korean donuts (hodduk) that you can wash down with flavored milk tea.
For food, you've, of course, got an abundance of Korean barbecue restaurants. Need something casual? Try the Kimchi at Mokja. Gaonnuri is the very best for something more upscale for an authentic Korean barbecue experience. If you love karaoke but hate to do it in front of a room of strangers, then rent out a room at a Korean karaoke bar like 32 Karaoke. Unlike US karaoke bars, you can rent a private room for a small group. Once all the food and fun are done, you can relax at one local sauna-like K-Town Sauna.
No, not that Chinatown. Manhattan's Chinatown may be more widely known, but it's grown very touristy and a little tacky in recent years. For a more authentic experience, head over to Downtown Flushing in Queens. The micro-neighborhood boasts an almost equal Chinese presence as Manhattans Chinatown, with nearly 70% of its population being Asian. Chinese and Taiwanese make up most of the community. But the area is also home to a large Korean population centered around Union Street and a smaller Vietnamese one.
A walk down Main Street will take you past hawkers selling Chinese newspapers, fruit stores, bakeries, and Asian specialty stores. The main attraction for most visitors is the New World Mall. This is the largest indoor Asian mall on the east coast. You can enjoy its famous food court and stuff yourself with dim sums, dumplings, and noodle soup. Explore further beyond the food court, and you'll find restaurants specializing in local cuisines from almost every part of China.
Queens is known for its diversity, with seemingly every immigrant group claiming at least one block for themselves. Little India, though, in Jackson Heights is different. Located on Seventy-fourth Street between Roosevelt Avenue and 37th Avenue is the heart of the South Asian community. Here you'll find Indians, Pakistanis, and Bengalis everywhere and some of the best Indian restaurants in the city. The Jackson Diner don't let the name fool you) is highly regarded and serves excellent northern Indian food. They only take cash, so come prepared.
Bollywood lovers will want to check what's showing at the Palace theater on 37th Road. There you'll be able to catch the latest Bollywood hits. Next door is the Melody shop, where you can browse all the hits on video, DVD, and CD. If you're in the mood for shopping, head to Butala Emporium, where you'll find incense, religious charms, folk instruments, clothing, and a bookstore with an English section on the study of the South Asian subcontinent. Further down 74th Street, you'll find jewelry stores and beauty salons that provide traditional henna tattooing.
Even if you can't find Guyana on the map, you can find it at Richmond Hills, Queens. The area is home to a close-knit community of immigrants from the small South American country east of Venezuela. This once German-Italian neighborhood saw many Guyanese immigrants in the 70s. Nowadays, it's home to the largest Guyanese community outside of Guyana itself. Most of the population are decedents of"East Asians" who were brought over by the British as indentured servants to work the sugar plantations. It's also home to large numbers of Caribbean from Trinidad and Suriname.
Start your neighborhood exploration by taking a stroll down Liberty Avenue, the main thoroughfare for Little Guyana. You'll find stores selling colorful fabrics, sari dresses, exotic spices, and Guyana's famous mango chutney. For dining, the options are as diverse as the people. Most food here is Indian with a Caribbean twist, but you'll also find African and Chinese food, which can be had at any price range. Singh's Roti is one of the top dining choices for trying Guyanese food. For traditional sweets and cakes, check out the Little Guyana Bake Shop.