Buying a home is often regarded as one of an individual's most significant financial commitments. While conventional wisdom may suggest that it's wiser to buy when the housing market is on a downward trend, it is common for homebuyers to purchase during periods of market appreciation. This seemingly counterintuitive behavior can be attributed to a complex interplay of psychological factors, market dynamics, and individual circumstances that drive the decisions of prospective homebuyers.
Fear of Missing Out (FOMO) is a potent psychological force influencing many aspects of our lives, including the real estate market. In-home buying, FOMO arises when potential buyers consistently observe rising property values. This fear that if they don't buy now, they'll be priced out of the market in the future can lead to impulsive decisions. FOMO can make homebuyers disregard market fundamentals and overextend themselves financially to secure a property.
The fear of missing out is fueled by the fear that opportunities will pass them by, and the potential regret of not acting sooner can be a powerful motivator. In appreciating markets, FOMO is often intensified, leading people to work on their emotions rather than a careful analysis of the housing market.
Perceived value plays a significant role in the decision-making process of homebuyers. When the market appreciates, properties are seen as valuable assets likely to be appreciated further. This perception can lead buyers to believe that purchasing a home during this period is a wise financial move. They may feel that buying now is getting a good deal compared to the future prices.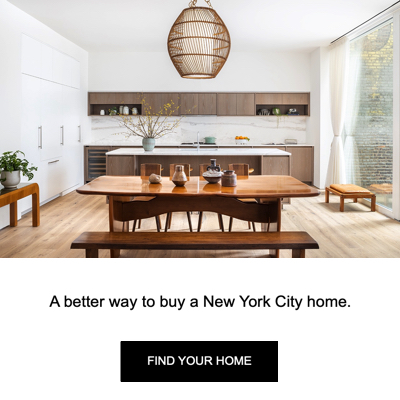 The notion of perceived value is closely related to the belief that real estate is a safe and profitable investment. People often view homeownership as a way to build wealth, and the prospect of rapid property value appreciation reinforces this belief.
Social pressure is another decisive factor influencing homebuyer decisions, especially during appreciating markets. Friends and family members who have already bought homes can control prospective buyers considerably. When these individuals share success stories of property investments that have yielded substantial returns, it can create a sense of urgency in others to follow suit.
The desire to keep up with peers and avoid feeling left behind can lead to rushed decisions. This social pressure can cause homebuyers to prioritize immediate action over thorough market analysis.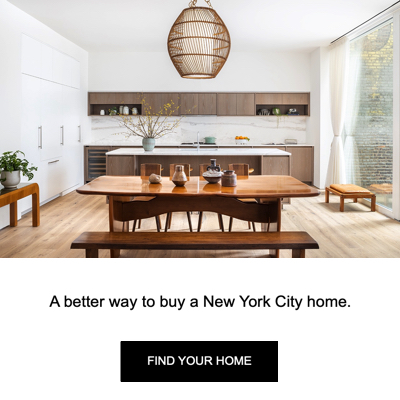 Buying a home is often an emotional journey. It's not just about bricks and mortar; it's about finding a place to call home, creating lasting memories, and achieving a sense of security. During appreciating markets, the emotional attachment to homeownership can be solid.
Many buyers fall in love with a particular property or the idea of owning a home, and this emotional connection can override rational decision-making. The desire to secure a dream home during rising prices can be compelling, even if it means stretching one's budget.
Low interest rates can make buying a home during an appreciating market more attractive. When mortgage rates are low, buyers can secure more favorable financing terms, which can offset the higher prices associated with an appreciating market. Lower interest rates reduce the overall cost of homeownership, making it more affordable for buyers, even in a market where property prices are increasing.
Buyers may feel that they can lock in historically low mortgage rates and enjoy the benefits of homeownership while taking advantage of the current market conditions.
In many cases, appreciating markets coincide with limited housing inventory. This scarcity of available homes can create a sense of urgency among buyers. When fewer properties exist, buyers may feel compelled to act quickly when they find a suitable home, further fueling demand during an appreciating market.
Limited inventory can also result in bidding wars, where multiple buyers compete for the same property, further driving up prices. This competitive environment can make buyers anxious to secure a property before someone else does.
Life events often dictate when people buy homes. Significant changes such as getting married, starting a family, or relocating for a job can necessitate immediate housing decisions. These life events may not allow individuals the luxury of waiting for a market downturn to make a purchase.
For example, a couple expecting their first child may need a larger home and cannot delay their home search until market conditions become more favorable. In such cases, the purchase timing is influenced by life circumstances rather than market trends.
Some buyers approach homeownership as a long-term commitment and are less concerned about short-term market fluctuations. They may have confidence in their ability to hold onto the property for an extended period, allowing it to appreciate over time, regardless of immediate market trends.
These buyers prioritize their long-term housing needs and financial goals over trying to time the market perfectly. They view homeownership as a stable and reliable way to build wealth over time.
Buying a home during an appreciating market can be influenced by a complex interplay of psychological factors, market dynamics, and individual circumstances. The fear of missing out, perceived value, social pressure, and emotional attachment are powerful psychological forces that drive homebuyers to make decisions during periods of market appreciation. Additionally, factors such as low interest rates, limited inventory, life events, and long-term planning all play a role in the timing of home purchases.
Understanding these factors is crucial for prospective homebuyers. While it's important to consider market conditions, evaluating your financial situation and life goals is equally essential when making such a significant investment. Ultimately, buying a home should align with your circumstances and long-term objectives rather than solely reacting to market trends. By carefully weighing these factors, prospective buyers can make more informed decisions about when to enter the housing market and secure a home that meets their needs and aspirations.