Townhouses are the latest trend in New York City real estate. These classically styled buildings are seeing higher and higher demand, and developers are scrambling to keep up. See what makes these buildings such a hot commodity.
Developers are taking advantage of this opportunity with the biggest townhouse construction boom since the 19th century. With families more interested in staying in the city than moving to the suburbs, this type of housing suits this demographics' interest in style and space.
In the past, it was normal for a couple to get married, have kids, and head off to the suburbs. Now, many families don't want to follow that path. Families want to stay in the city but want the space given by townhouses versus an apartment or condo. Newly renovated and newly developed townhouses offer many of the luxuries of a stand-alone home, such as lack of common charges, privacy, outdoor space, cellars, and have the bonuses of being updated and typically move-in ready.
In areas where height is an issue, townhouses fit the needs of builders and buyers. Furthermore, developers are creating a feeling of authenticity in the neighborhoods by styling the townhouses to match their 19th-century counterparts with modern upgrades.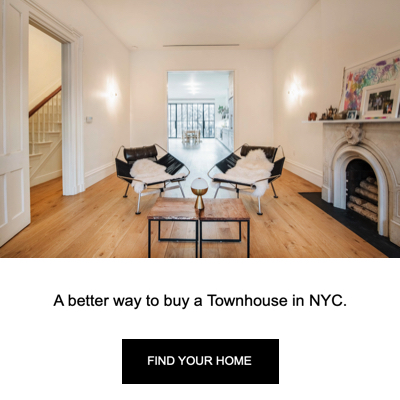 Part of the appeal of townhouses is authenticity. Builders aim to build townhouses that rival older, original architecture. Foreigners are often drawn to townhouses because they resemble housing structures from home countries, making townhouses a popular choice for a home or an investment opportunity for this demographic.
For those looking for newly developed townhouses, the Upper East Side has a townhouse/condo blend in development named 155E79. These four and five-bedroom homes are 3,300 to 3,500 square feet and are priced between $8.9 million to $16.9 million. The ornamental metalwork and Juliet balconies give the buyer the old feel of a townhouse with modern upgrades.
The Dumbo Townhouses on Pearl Street are under development in Brooklyn, with the four-bed, three-bath townhouses starting at $4 million. Keep in mind, four out of the five townhouses; have already been nabbed, which indicates the apparent popularity of the style.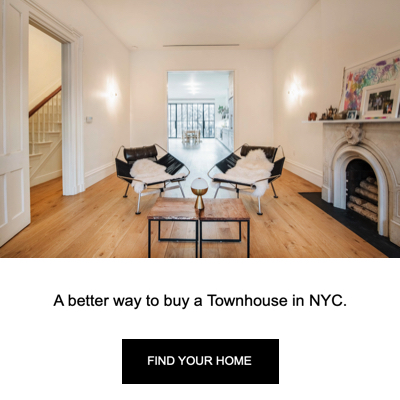 Developers SDS Procida plan on taking a former parking lot at 295 Hicks Stree; to build three, four-story townhomes in Brooklyn Heights. With all the new development, it's clear that real estate developers are searching to fulfill the new demand for townhouses in the New York City area.
Located in the West Village, Superior Ink offers seven newly constructed six-bedroom townhouses priced at 14 million. The 4,800 square-foot townhouses also give an extra 1,600-square-foot outdoor space. Superior Ink is within walking distance to the Hudson River Park and offers historically-inspired architecture.
The West Village also houses Morton Square, which offers four-bedroom townhouses. Between 1,160 and 4,000 square feet, Morton Square offers a community recreation center, a child's play area, and onsite parking. A townhouse in Morton Square recently sold for just under $9 million.
Cobble Hill, located in Brooklyn, is a four-story building offering four to five-bedroom townhouses. The property boasts a historic feel with modern upgrades and is close to restaurants, shopping, and parks. Cobble Hill townhouses are priced between $2.5 and $3 million.
If you are in the market for a townhouse in New York City, plenty of developers are interested in meeting your needs. As with any real estate in New York City, it's essential to act quickly because you're not alone. Many other people are looking for this type of housing as well, and many of the townhouses are under contract before the developer even begins construction.