For millennials, the path to homeownership has been fraught with challenges. Many have faced skyrocketing housing prices, substantial student loan debts, and a competitive real estate market. Despite these obstacles, the dream of owning a home remains strong. The good news is that millennials can turn that dream into a reality with strategic planning and disciplined saving. In this comprehensive guide, we discuss the best ways for millennials to save for their first home, offering insights and strategies to help navigate the journey to homeownership successfully.
Your journey toward homeownership should begin with a clear set of financial goals. Defining these goals is crucial because they serve as a roadmap for your savings plan. Start by determining how much you need for a down payment, closing costs, and ongoing homeownership expenses. Having specific targets will provide you with motivation and direction.
A well-structured budget is your financial compass, guiding you toward your homeownership goals. It's essential to understand your financial inflows and outflows comprehensively. Start by tracking your income and expenses to identify where your money is going. You can use various budgeting apps and tools to streamline this process.
Once you have a clear picture of your financial situation, categorize your expenses into essentials (e.g., housing, utilities, groceries) and non-essentials (e.g., dining out, entertainment, subscription services). This categorization will help you identify areas to reduce or eliminate unnecessary spending.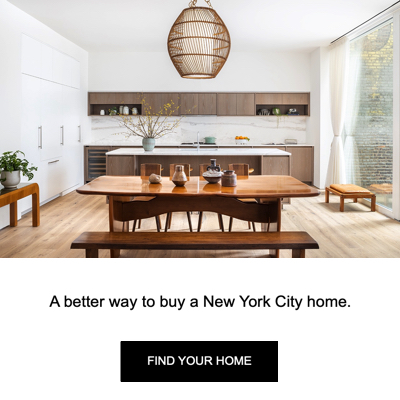 Before you dive headfirst into saving for your first home, it's crucial to establish an emergency fund. This fund should cover at least three to six months of living expenses. An emergency fund ensures that unexpected financial setbacks, such as medical expenses or car repairs, won't derail your homebuying plans. This financial safety net provides peace of mind and stability as you work toward homeownership.
Consider opening a dedicated savings account to make saving for your first home as efficient as possible. This account is a designated repository for your homebuying fund, keeping it separate from your regular checking and savings accounts. Not only does this segregation make it easier to track your progress, but it also prevents you from inadvertently spending the money on other expenses.
When selecting a savings account, choose one with a competitive interest rate. High-yield savings accounts are an excellent choice as they allow your money to grow while you save.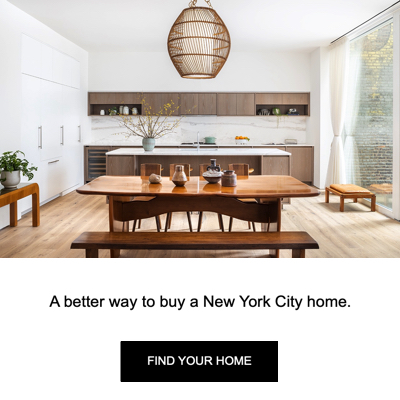 One of the most effective strategies for saving is to automate the process. Set up automatic transfers from your checking account to your dedicated savings account regularly—preferably right after you receive your paycheck. This "pay yourself first" approach ensures that you consistently contribute to your homebuying fund without thinking about it.
By automating your savings, you establish a habit of financial responsibility; over time, it becomes second nature. As you see your savings grow, it reinforces your commitment to your homeownership goals.
High-interest debt, such as credit card balances and personal loans, can significantly hinder your savings. Before focusing on homeownership savings, develop a structured plan to pay down your debts. Start by targeting the highest-interest debts first, as they cost you the most in interest over time.
Once you reduce or eliminate high-interest debt, you'll free up more funds to channel into your homebuying fund. This debt reduction strengthens your financial position and improves your credit score, which can lead to more favorable mortgage terms when you're ready to buy.
To expedite your savings efforts, examine your spending habits closely and identify areas where you can cut back or eliminate unnecessary expenses. Here are some common areas where millennials can find opportunities to save:
Dining Out: Reducing the frequency of dining out or opting for more cost-effective dining options can lead to significant savings.
Entertainment: Reevaluate subscription services and entertainment expenses. Cancel unused or redundant subscriptions and seek out free or lower-cost entertainment alternatives.
Transportation: Explore options for more cost-effective transportation, such as carpooling, public transit, or biking. This can help reduce gas and maintenance costs.
Shopping: Be mindful of impulse purchases and prioritize needs over wants. Consider buying generic brands and taking advantage of sales and discounts.
Housing Costs: Explore opportunities to lower your current housing costs. This could involve renegotiating your rent, refinancing your mortgage, or exploring roommate arrangements.
Trimming unnecessary expenses doesn't necessarily mean sacrificing your quality of life. It's about making informed choices and redirecting the money saved toward your homeownership fund.
Exploring opportunities to increase your income can significantly accelerate your savings progress. Here are several avenues to consider:
Side Gigs: Freelancing, consulting, or taking on part-time work can provide an additional source of income. Identify your skills and explore opportunities in the gig economy.
Skills Development: Invest in personal and professional development to enhance earning potential. Acquiring new skills or certifications can lead to higher-paying job opportunities.
Career Advancement: Explore options for career advancement within your current organization or consider job opportunities that offer a higher income.
Any extra income you earn from these sources can be directly allocated to your homebuying fund. This additional financial firepower can help you reach your homeownership goals more quickly.
Many employers offer valuable benefits that can contribute to your financial well-being and homeownership savings. Here are some expected employer benefits to consider:
401(k) Matching: If your employer offers a 401(k) plan with a matching contribution, take full advantage of it. This represents free money that can help you save for retirement while freeing up more of your income for homeownership savings.
Health Savings Account (HSA): If your employer offers an HSA, consider maxing out your contributions. HSAs offer a triple tax advantage, as contributions are tax-deductible, earnings grow tax-free, and withdrawals for qualified medical expenses are tax-free.
Employer-Sponsored Programs: Some employers offer down payment assistance programs or financial wellness resources. Explore these options to see if they align with your homeownership goals.
By leveraging your employer benefits, you can maximize your savings potential and put yourself in a stronger financial position for homeownership.
Several government programs and initiatives are designed to help first-time homebuyers, particularly millennials, enter the housing market. Researching and understanding these programs is essential, as they can offer significant advantages. Here are a few to explore:
FHA Loans: Federal Housing Administration (FHA) loans are known for their lower down payment requirements and more flexible qualification criteria.
VA Loans: If you're a veteran or eligible service member, consider VA loans, which offer favorable terms, including zero down payment options.
USDA Loans: These loans are designed for homes in eligible rural areas and often come with low or no down payment requirements.
Some state and local governments offer first-time homebuyers assistance programs, grants, or tax incentives. These programs vary by location, so it's essential to research what's available in your area.
Consider investing a portion of your savings depending on your timeline for buying a home. Investing can potentially accelerate your progress toward your homeownership goals. Consult with a financial advisor to explore low-risk investment options that align with your objectives and risk tolerance.
Common investment options for short- to medium-term savings goals include:
Savings Bonds: Series I and Series EE savings bonds are low-risk investments that can provide a higher return than a standard savings account.
Certificate of Deposit (CD): CDs offer a fixed interest rate for a specific period, providing a predictable return on your investment.
Mutual Funds: Conservative or balanced mutual funds can be suitable for short- to medium-term goals, offering diversification and professional management.
Remember that investing carries some level of risk, and it's crucial to understand your investment strategy thoroughly. Ensure your investment choices align with your home purchase timeline and risk tolerance.
Saving for a home is a long-term endeavor, and reaching your goal may take several years. It's essential to remain patient and flexible in your approach. Housing market conditions can change, and your financial situation may evolve. Adjust your savings plan to stay on track while being open to new opportunities.
As you progress on your homeownership journey, take the time to educate yourself about the homebuying process. Understanding the ins and outs of buying a home, including mortgage options, interest rates, and closing costs, will empower you to make informed decisions. Attend homebuyer education classes, read books, and explore reputable online resources to gain knowledge.
Seek Professional Advice: Expert Guidance Matters
Consider working with professionals who specialize in helping first-time homebuyers. Two key professionals to consider are:
Financial Advisor: A financial advisor can provide personalized guidance on your savings and investment strategy, helping you maximize your resources.
Real Estate Agent: A real estate agent with experience working with first-time buyers can assist you in navigating the complex world of real estate. They can help you find properties within your budget, negotiate favorable terms, and guide you through purchasing.
These professionals can offer valuable insights and support to ensure your homeownership journey succeeds.
Achieving homeownership as a millennial is possible and a realistic goal with proper financial planning and discipline. By setting clear goals, creating a budget, reducing debt, increasing income, and exploring various savings and investment strategies, you can build a solid foundation for purchasing your first home. Stay patient, stay focused, and remember that each step you take brings you closer to turning your homeownership dream into a reality. With determination and financial savvy, millennials can overcome the challenges of today's housing market and unlock the doors to their first homes.