Numerous steps and parties are involved when buying or selling a property in New York City. A title company is one crucial entity that ensures a smooth and secure transaction. But what exactly does a title company do in NYC? We will delve into the responsibilities and significance of title companies in the bustling real estate market of the Big Apple.
Before we dive into the specifics, let's start with the basics. A title company acts as an intermediary in real estate transactions, working to protect the interests of both buyers and sellers. Its primary function is to thoroughly examine the property's title, ensuring it is clear and free from any liens, encumbrances, or legal issues that could affect the ownership rights.
One of the critical responsibilities of a title company is to perform a comprehensive title search and examination. This involves thoroughly researching public records, including deeds, mortgages, judgments, and tax records, to verify the ownership chain and uncover potential issues. The goal is to identify and resolve any clouds on the title, such as outstanding liens, undisclosed easements, or boundary disputes, that could impact the buyer's ownership rights.
The title examination process is crucial as it assures parties involved in the transaction that the property's title is marketable and can be legally transferred. It helps prevent surprises or legal complications, giving buyers peace of mind and ensuring a smooth closing process.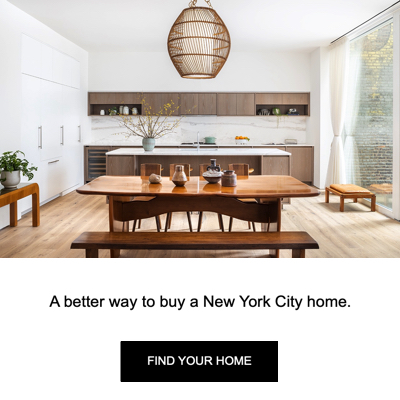 In New York City, title companies are responsible for examining co-op and condominium documents. These documents outline the rules, regulations, financial standing, and any potential liabilities of the cooperative or condominium association. The title company carefully reviews these documents to ensure that the buyer understands the obligations and restrictions associated with the property.
In addition to conducting the title search and examination, a title company also plays a pivotal role in providing title insurance. Title insurance protects buyers and lenders against unforeseen title defects or claims arising after purchasing the property.
Once the title examination is complete and any issues have been addressed, the title company issues a title insurance policy. This policy is a safeguard, providing financial protection and covering legal costs in case of a future claim against the property's title. Title insurance is typically a requirement for mortgage lenders, but it is also strongly recommended for buyers to protect their investments.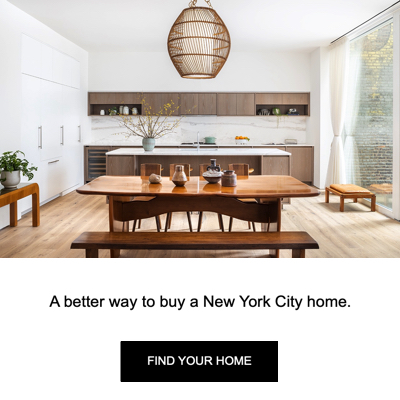 In NYC, due to the unique nature of the real estate market, title insurance policies often include additional provisions to address specific risks and concerns. For example, New York City is known for its complex zoning regulations, and title insurance policies may provide coverage for zoning violations or illegal conversions.
Another important service offered by title companies in NYC is escrow services. Escrow refers to a process where funds, documents, and instructions are held by a neutral third party until all conditions of a real estate transaction are met. This ensures that the transaction proceeds smoothly and all parties fulfill their obligations.
The title company acts as the escrow agent, holding the buyer's earnest money deposit, down payment, and closing funds in a secure account. They disburse these funds to the appropriate parties at closing, following the instructions outlined in the purchase agreement. Escrow services provide security and impartiality, giving buyers and sellers confidence that the transaction will be handled professionally and by the agreed-upon terms.
As the closing date approaches, the title company takes on the role of facilitating the closing and settlement process. They coordinate with all parties involved, including the buyer, seller, real estate agents, attorneys, and lenders, to ensure a smooth and efficient closing experience.
During the closing, the title company prepares all necessary documents, including the deed, bill of sale, and closing cost statement. They oversee the signing of these documents, collect and distribute funds, and record the transaction with the appropriate government agencies. The title company acts as a neutral party, ensuring all legal requirements are met, and the transfer of ownership is executed accurately and securely.
In New York City, closings often involve multiple parties and can be complex due to the involvement of co-op boards, condo associations, and attorneys representing buyers and sellers. The title company acts as a central point of contact, coordinating the various aspects of the closing process to ensure a seamless ownership transition.
Beyond the core responsibilities mentioned above, title companies in NYC often offer additional services and expertise to support real estate transactions further. They may assist with 1031 exchanges, which allow investors to defer capital gains taxes when exchanging one investment property for another. Title companies may also assist in resolving title disputes, conducting surveys, and coordinating with other professionals involved in the transaction, such as appraisers and home inspectors.
The experience and knowledge of a reputable title company are invaluable throughout the entire real estate transaction process. Their expertise helps navigate complex legal matters, mitigate risks, and ensure that the interests of all parties are protected.
In the intricate world of NYC real estate, a title company plays a crucial role in ensuring the smooth and secure transfer of property ownership. Their expertise and attention to detail are paramount, from conducting thorough title searches and examinations to providing title insurance and escrow services and facilitating the closing process.
For buyers and sellers alike, partnering with a reputable title company can provide peace of mind, eliminate potential roadblocks, and ensure a successful real estate transaction. So, the next time you embark on a property purchase or sale in the vibrant city of New York, remember the vital role that a title company plays in making your dreams of homeownership a reality. With their guidance and expertise, you can navigate the complexities of the NYC real estate market with confidence and ease.