We have learned quite a bit in our 20 years in real estate. You can equate this expert knowledge not to brag or sound self-important to the Ten Commandments, which we would like to offer prospective buyers. Useful for both seasoned buyers and dipping a toe in the waters for the first time. Real estate can be broken down into simple decisions about choosing the right property and purchasing it for the right price. There is money to be made if you concentrate on these two things. In other words, buy smart, and your patience is rewarded when you sell high. It seems simple, but it is not easy to accomplish. We pass down our wisdom to help make you money. After all, knowledge is power.
Buying a piece of New York real estate can be daunting, so before you jump into the challenges of buying your new place, read these commandments to help you navigate the market. Remember them as you prepare to purchase a piece of the Big Apple.
New York's real estate market is so fast-paced that you'll need to act quickly to get ahead. You should seek pre-approval from your preferred lender early to lay down a firm offer the moment you see your dream home. The best New York properties last as little as 30 minutes on the market, and interested buyers snatch them up unseen. Your ideal property could be sold out from underneath you if you think too long.
It's also intelligent to settle on the buyer's broker you'll use, so they can assist you with your negotiations; help you hire the right attorney and home inspector. Getting organized early and having a solid team in your corner can give you an edge in the competitive New York market.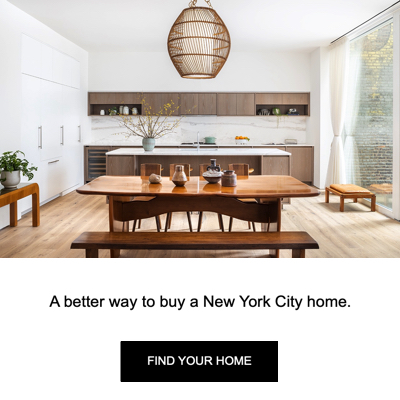 Savvy New York buyers can act fast because they thoroughly understand the local market. They know that areas like Tribeca, SoHo, Greenwich Village, and the Upper East Side cost more but hold their value. They also know that Nomad and West Chelsea are up-and-coming neighborhoods setting pricing records, but their dollar will go further in Murray Hill or Clinton. In short, they know what their money buys in this diverse city, so they can recognize a fair price when they see it.
Doing your research will give you the confidence to move quickly when the right property presents itself.
In a less competitive market, prospective buyers can drive the price down by playing hard to get; however, this standard tactic doesn't work in New York City today. There are so many buyers clamoring to get into the market that if you act disinterested or low-ball a seller, he'll move on to the next offer. If your heart is set on a property, you should put your best offer on the table and be prepared to follow through.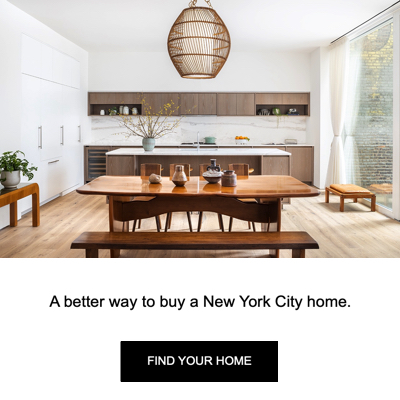 Bidding wars can happen in New York's competitive real estate market. When a great property in a great neighborhood at a desirable price point comes to a competitive market, bidding becomes the norm, especially in the competitive two-bedroom market of properties priced between $1 million and $2 million. Like in any combat, though, it's essential to keep your head during a bidding war.
Almost 30,000 New Yorkers are currently facing foreclosure, and you don't want to be one of them. Meet with your mortgage broker or financial institution to get a bright idea of the amount you can reasonably afford to pay, and never offer more than this. Otherwise, you could find yourself in serious trouble if your financial situation changes or interest rates fluctuate.
Buyers deserve representation when purchasing a property. A buyer's brokerage allows you to buy a home without worrying that your agent has a conflict and wants to get you to shell out the highest price so they can get paid the most significant commission possible. We do our job so buyers can have someone they can depend on. You know we are listening and understanding your needs.
We seek to do what is best for you 100% of the time and not try to sell you a property that is not right. Not having your representative is similar to using and paying for the exact divorce attorney as your spouse. Unlike a dual agency arrangement, a buyer's agent owes your fiduciary duty. We provide detailed information to buyers for you to make an educated, informed, and risk-averse purchase.
Working with reliable, experienced vendors saves time and money. A qualified buyer's agent should have a vendor list that their clients can depend on without risk. Whether needing to remodel a kitchen, paint a room, redo the floors, or gut renovation.
Estimating a property's valuation without running a comprehensive market analysis is baseless. Do not just consider an offer solely on comps. After all, this is based on past information. As your real estate buyer's agent, we can help you use other factors, such as unique features. There are current market trends to consider, factoring in supply and demand. Consider that real estate data is a lagging indicator. Thus, reading between the lines is crucial to a successful purchase.
A seasoned buyer's agent is your protection against the risk of buying a lemon. Just like any product, there are exceptional properties, those that are decent, and lemons that you should stay away from. We have built up how to decipher the difference through years of walking the streets, visiting some buildings, and viewing many apartments.
We do not want to sound like a heartless robots, but emotion can get in the way of making an intelligent decision. A disciplined buyer's agent can protect you from making irrational decisions. A genuine buyer's agent has no vested interest in any particular property. It does not matter which property our client buys as long it is the right one for them at the right price, which should mean there is potential for capital appreciation. We want to see our clients make money.
Real news happens in real-time on the ground. Even in this era of 24-hour news cycles, properly researching much of what you read in the mainstream media has taken days, if not weeks, to produce. These stories use real estate agents as sources, and their interests are not the same as yours. If you believe the media message may not be timely or entirely accurate, you could make a stupid decision. Having a foot soldier (buyer's agent) on the ground is your best chance of winning at real estate.
Marketing materials are made to sell the property. Carefully note all the details when you visit to assess the apartment accurately. If you do not get a good vibe when you walk through it, promptly turn around.
Our institutional and wealthy clients have generated attractive returns by holding the right property for the long term. Compounding capital appreciation is the best yield in the game.