There are several reasons you should receive pre-approval for your mortgage before shopping for a home. First, let you know the amount the bank will lend you. Also, being pre-qualified for a mortgage, in turn, makes your offer more appealing to the sellers. It also allows sellers not to worry whether they will be approved for a mortgage. Additionally, submitting an offer without pre-approval if you are financing the deal is essentially an offer without the backing of financing. In a competitive situation, this could mean losing the apartment.
Sellers want to take the mortgage contingency out as a condition of closing. We highly advise against this unless you can provide a more substantial down payment or pay for the apartment in cash. However, if you feel you must try to win a bidding war, there is no option without pre-approval. If pre-approved, this eliminates the risk you will not obtain a mortgage, Elika stated. This means the buyer may be on the hook to pay cash if they cannot get a mortgage.
Pre-qualification is less formal; the lender uses information from the buyer to determine the amount of mortgage you qualify for without supporting documents to verify. Pre-approval is a step further, with the lender checking items such as your credit score, pay stubs, tax returns, bank statements, and brokerage statements.
We go through the application to make your life easier and smooth the process.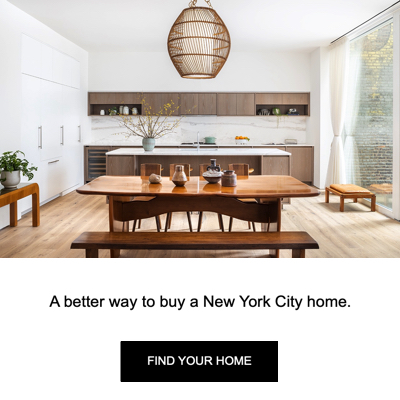 The Uniform Residential Loan Application, Form 1003, is a four-page document. Virtually all mortgage lenders use the standard form, so gaining familiarity with the required information is essential.
While the form is short, it includes all the information necessary for the lender to determine whether to extend the loan. There are ten sections, but you do not need to complete all of them at this stage since you are merely finding out how much you can borrow.
The first section pertains to the type of mortgage and terms. You can skip this part since you are not applying for the loan.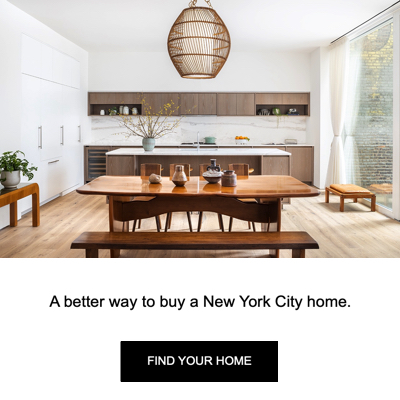 Similarly, you do not need to fill out most of Section II, titled Property Information and Purpose of Loan. Most of the information, such as the property address and whether the loan is for a purchase/refinance, is not available at this early juncture. However, there are two pieces of information that lenders are interested in the name(s) the title will be in and the down payment source.
The title question is not as straightforward as it seems. This is simple if you buy the property alone and the title is in your name. If married, you can put both of your names. Should one of you pass away, the property goes to the other party. However, if one party has poor credit or complicated family history, you should consider how the title will be held.
Lenders want to know how you are funding the down payment. If it is from your savings, this is straightforward. However, if you get the money from a different source, lenders want to know for various reasons. For instance, a family member's gift is excellent, but it may present a problem for others. Finally, lenders want to account for your increased debt if someone is extending a loan to you.
Required information includes your name, social security (one instance where it is okay to provide it, but it is necessary), marital status, dependents, and your current address. Your previous address is also required if you have been at your present residence for less than two years. The same information is needed for a co-borrower whose income, assets/liabilities, and credit history are used to determine whether a mortgage will be extended. Unlike a co-signer, who can help you obtain a mortgage but does not have the same rights, they are on the hook if you cannot make the mortgage payments.
Care should be taken when filling out the following three sections, IV-VI. These relate to your employment information, income/expenses, and assets/liabilities.
Section IV asks you to submit your work history (with the co-borrower) for at least two years. This requests for the employer's name/address, years on the job and in the line of work, your title, the type of business, and phone number. If you are self-employed, there is a box for you to check.
You need to fill out the same information for prior employers if you have been at your current job for less than two years, along with your monthly income.
The following section outlines your monthly income and housing expenses. If you are a salaried employee, this is straightforward. Make sure to include your total compensation, including bonuses and commissions. For those that are self-employed, make it as accurate as you can. Investment income, such as dividends and interest, is also needed. Finally, report the net amount if you own property and receive a rental income.
The section includes a space for housing expenses. There are two columns: present and proposed. If you rent, put down the amount you pay and any renters insurance. But, if you own your current apartment, your mortgage, home insurance, taxes, and other costs, such as maintenance, are entered. It is a little trickier, but the form also asks for your proposed housing expenses. You can ballpark these based on your budget.
Next, the form asks for your assets and liabilities. For your assets, you need checking/savings accounts (bank names, account numbers, and approximate balances), securities such as stock and bonds, other real estate owned, retirement funds, and other assets. If you own real estate, you are expected to put in details for each, such as the address, market value, amount of mortgage, gross rental income, mortgage payment, and insurance/maintenance/taxes to calculate the net rental income.
Some banks might have you skip the liability section, preferring to obtain this later when the lender pulls your credit report. You should know your situation with your knowledge, however.
You should be able to fill out the last few sections reasonably quickly. Part VII, Details Of Transaction, can be skipped since these are not available.
Section VIII is a series of five yes/no questions such as any outstanding judgments, declared bankruptcy, and a party to a lawsuit.
The last two sections require you to read and sign. You agree that the information is accurate and acknowledge that the lender may verify it. The final part, which is voluntary, asks you to provide information on your ethnicity, race, and sex. If you choose not to offer it, there is a box for you to check.
The mortgage pre-approval application can be completed and sent back via e-mail or fax. There is likely an option to do it online, too. The pre-approval process does not take long, and you should get a letter in one to two days. The banker might need to ask for additional documents if there are any issues.
It behooves you to fill out the information accurately. The information is going to be verified, and any inconsistencies are going to delay your loan approval.
Once you have found an apartment you would like to submit an offer on, consider your bank needs to approve the building. The lender will look at the building's financials, vacancy rate, the split between rentals and owner-occupied units, and the amount of commercial space. In addition, you need to pass muster with the board for a co-op, which can be strict, Elika added.