Gramercy Park is both a neighborhood and a park. Living in this Manhattan enclave doesn't guarantee anyone the privilege of using its two-acre bucolic green space. The private park is located between East 20th (Gramercy Park South) and East 21st (Gramercy Park North), and Gramercy Park East and West. Lexington Avenue leads to the park's northern edge, and on the southern edge, Irving Place intersects with Gramercy Park South. It is one of only two private parks in New York City and requires a key for access. (The other is in Sunnyside, Queens.)
14th Street binds the compact neighborhood to the south, 23rd to the north, Third Avenue to the East, and Park Avenue South to the west. The Flatiron District lies west of Gramercy while bustling Union Square is southwest, and directly southeast is the East Village. Real estate choices range from prewar apartments to charming townhouses and postwar high-rises. Starchitect Robert A.M. Stern partnered with Zeckendorf Development to make 18 Gramercy Park, a luxury parkside condo building consisting of full-floor residences, maisonettes, and a penthouse duplex.
The park is a highlight of the neighborhood, and while the 39 buildings directly on the park have keys, many residents do not. The Players Club, National Arts Club, Gramercy Park Hotel, and several churches have access.
As of 2012, 383 keys were in circulation, each coded and with its number. Doormen and concierges hold 126 keys, and private residents hold the other 257, which cost $350 per year.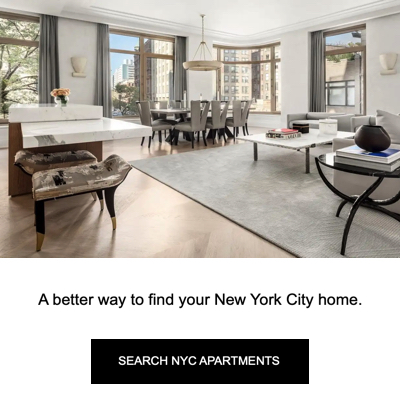 The prestigious park doesn't allow drinking, dog walking, bicycling, smoking, or lawn furniture. Gramercy Park is a quiet retreat to read, relax, and perhaps admire its 180-plus-year-old history. At one point, keys popped up all over the city and even in Europe. They were once easier to duplicate. A lost key costs $1,000, while a second lost key costs $2,000. Today locks are changed annually, which ensures no duplicate keys floating around.
With a variety of neighborhoods adjacent and within walking distance, Gramercy boasts a convenient and enviable location. Madison Square Park is a popular alternative for those seeking a quiet reprieve from the city, and Union Square Park, though busier, is a few minutes south.
Since the Flatiron District is close by, residents can take advantage of Fifth Avenue's mainstream shopping scene. Just a few blocks south of Gramercy, the East Village remains a destination for indie shops, cafes, and bars.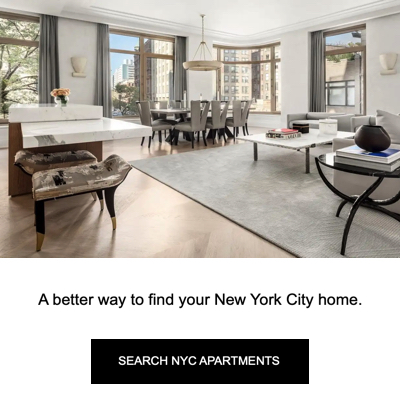 Nearby dining spots include Friend of a Farmer, Casa Mono, Pure Food & Wine, and just beyond the nabe's official border, Gramercy Tavern –– long considered one of the finest restaurants in the city. Made famous by O. Henry, Pete's Tavern is a terrific watering hole to grab a beverage and feel nostalgic. Open since 1864; it's the oldest surviving saloon in New York.
In addition to the legendary Gramercy Park Hotel, Hotel Giraffe, and the W Union Square are a hop, skip and jump from the neighborhood.
No stranger to the rich and famous, Gramercy Park is the home of Jimmy Fallon, Julia Roberts, Uma Thurman, and Karl Lagerfeld.
Served by the six train at 23rd and Park and the N-R-Q trains along Broadway, Gramercy has good public transit. The L Train is at 14th Street. The M23 crosstown bus runs from First Avenue to 12th Avenue along 23rd Street.
Part of the attraction of living in Gramercy is that you'll never see commercial development in the park. With exclusivity comes a high cost. Prices run the gamut. A small one-bedroom in the park could be in the $600K range. A two-bedroom on the park could be more than $2 million, while three and four-bedroom units can be priced at $5 million and higher. Properties located several blocks from the park run less, and apartments without means of entry are valued ten percent lower than those with a key.