Financial hardship happens. In January 2019, 435,421 homes were in some stage of foreclosure in the United States. Here's what to do to avoid foreclosure if you can't keep up with your mortgage payments in economic hardship.
If you miss a payment on your mortgage, your lender reports the late mortgage payment. A new mortgage payment is called delinquency on your credit report. The delinquency remains on your report for seven years. Even missing a single mortgage payment negatively affects your credit score. The longer you go without bringing the account current, the more significant the impact on your credit score.
If payments stop altogether, the loan becomes delinquent and goes into default. The default status continues for roughly 90 days. At this point, the lender usually reaches out to the homeowner about the loan balance. If the homeowner cannot pay, the lender may file a Notice of Foreclosure and file foreclosure documents in court.
This part of the process usually takes 120 days to nine months. The homeowner can challenge this process in court.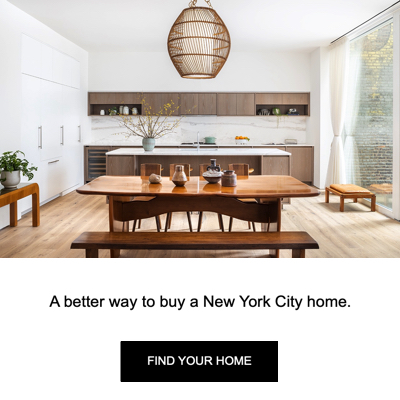 Act Fast: It's hard to accept financial hardship when it happens. Denying your difficulties with money makes the situation worse. Luckily options are available to you. Time is of the essence when it comes to receiving support. Be proactive! When you wait to explore what could help you, you reduce the available options.
Contact the Consumer Financial Protection Bureau: Talk to a housing counselor about your options. Their professional expertise is precious. It's also comforting to get their support before approaching your lender.
Contact Your Lender: Lenders want their money. But helping you keep your home is advantageous for them too. If the market is not stable, the lender stands to lose money when they repossess your home.
Why you can't pay the mortgage – (Do you have any documents to back up your reason for falling behind?)
How you have tried to resolve the problem
Whether the situation is temporary or not.
Details about your income.
Changes you foresee in your financial situation in the short and long term.
Other financial issues are stopping you from getting back on track.
What would you like to happen? (Do you want to keep your home? What type of payment arrangement is feasible for you?)
Keep notes of all communications with your lender. Includes the date; and time of contact, the nature of the connection (face-to-face, phone, email, fax, or regular mail), the representative's name, and the outcome.
Follow up on any verbal requests with a letter. Send your letter by certified mail, "return receipt requested," which documents what the lender received. Keep copies of your letters and all enclosures.
Meet all deadlines.
Refinancing your home is an option for some homeowners. This option is usually available if your credit is good. If your current loan has a high-interest rate, refinancing at a lower rate lowers your payments.
Note: Refinancing often includes hefty fees for breaking your existing mortgage contract. Therefore it costs you more in interest over time. Refinancing is not usually an option for homeowners who have overextended their loans.
This option is when a homeowner works with a lender to change the terms of their mortgage. The change is either temporary or permanent. It can affect the mortgage rate, terms, and monthly payments. This option is similar to refinancing. But it's only open to homeowners who can prove they're facing significant financial hardship.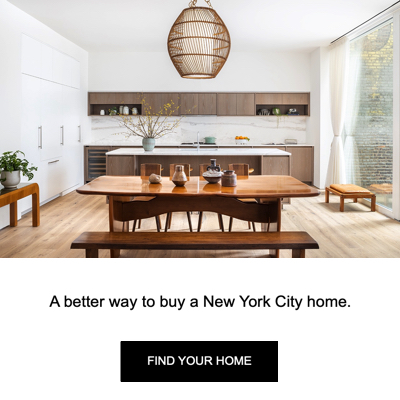 Not all programs have the same impact on your credit score. There are different types of loan modifications. For example, some programs referred to as loan modification are debt settlement plans. Debt settlement (see below) has a more negative impact on your credit score.
The lender agrees to accept less than the full amount owed on the mortgage loan with debt settlement. As with any other type of debt, settling for less than what is owed reflects your credit report negatively.
If your financial hardship is temporary, the forbearance option allows you to temporarily reduce or even suspend your mortgage payments for some time. Of course, the decision to use this option is up to the lender.
Most homeowners do not want to vacate their homes. However, if it means being able to pay your mortgage, it's not a bad option. Especially if the monthly rent you charge is more than your monthly mortgage payment.
Note: Before deciding to rent your home, know that your home will change from a primary residence to an investment property. This usually disqualifies you from any additional assistance from your lender. Also, consider that you are responsible for home repairs, taxes, and home insurance.
Sometimes the best way to avoid foreclosure is to sell your home. For homeowners who are already making late mortgage payments, there are two fundamental options:
A short sale is when the bank agrees to let a homeowner sell the home for less than owed on the mortgage. It's up to the lender to decide whether a short sale is in their best interest. If the lender doesn't report the debt reduction to credit reporting agencies, a short sale is less damaging to your credit than a foreclosure.
In some cases, a lender allows a struggling homeowner to sign their deed over to the bank instead of foreclosing. You essentially turn the home over to the lender. The lender then sells the home to recoup what they're owed.
Note: Both deeds in Lieu of Foreclosure and Short Sale have tax implications. Consult a HUD-certified housing counselor and a tax professional to determine the full impact of these options.
Sometimes homeowners find themselves with no other choice but to declare bankruptcy. Bankruptcy has a highly negative effect on your credit score. It makes it very hard to borrow money from a lender in the future. Personal bankruptcy can also affect your future employment options, as many employers check candidates' credit scores.
When an individual files for Chapter 13 bankruptcy, it's sometimes possible to keep their home. An option is if the homeowner has a solid plan to repay at least some of their debt. Unlike Chapter 7 bankruptcy, Chapter 13 requires that borrowers repay some of what they owe before the slate is wiped clean. Some homeowners, in default, stay in their homes for months or even years. Completing a foreclosure takes more than a year on average. If homeowners fight their eviction in court, they can stay even longer while the case works through the system.
Unfortunately, there are tons of scammers out there looking to take advantage of struggling homeowners. Some signs of scams include.
Unsolicited offers. Legitimate housing counselors do not send out solicitations.
Promises that sound too good to be true.
Upfront fees or requests for payments to be sent directly to them.