When approving a home buyer, lenders and condo and co-op boards look for higher credit scores. The government-sponsored enterprises, The Federal National Mortgage Association (Fannie Mae) and The Federal Home Loan Mortgage Corporation (Freddie Mac) require a particular minimum FICO Score. However, your lender ultimately decides on whether to extend you a mortgage.
Unless you are a cash buyer, obtaining a mortgage is vital to the home buying process. Therefore, we think it behooves most buyers to understand this arcane topic.
Many people go shopping for a mortgage blindly, without fully understanding the implications of their credit score and the impact on the interest rate and other terms lenders are willing to offer. We will shed light on the factors that go into your score, items that will impact it, and why it is essential to check for errors.
It may sound dull but bear with us. The knowledge we are imparting could save you a lot of money.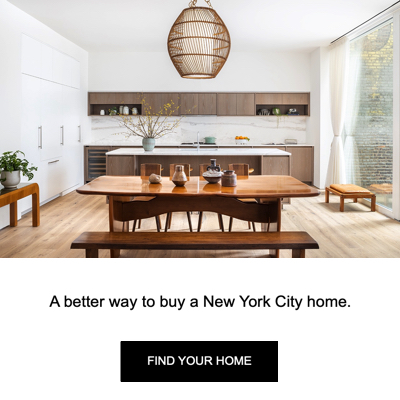 FICO is the most widely used credit score. It was created in 1989 by a company called the Fair Isaac Corporation, hence FICO. It is used by approximately 90% of the top lenders to assist in making credit decisions.
FICO scores range from 300 to 850. Your credit risk to the lender is lower the higher the score. In other words, the number sums up several factors to evaluate your riskiness from a lender's point of view. You must have enough information, particularly recent data, for the credit bureaus to calculate a score. Typically means having at least one account open for at least six months.
There are three major credit bureaus (Equifax, TransUnion, and Experian). FICO scores are determined based on the information obtained from these companies. Therefore, it is not unusual to have slightly different scores. For instance, a late payment notification may vary or miss an account. If there is a significant difference, this warrants further investigation. While it may be legitimate, it likely means the agencies have different information. It is also important to realize that your credit score will change over time.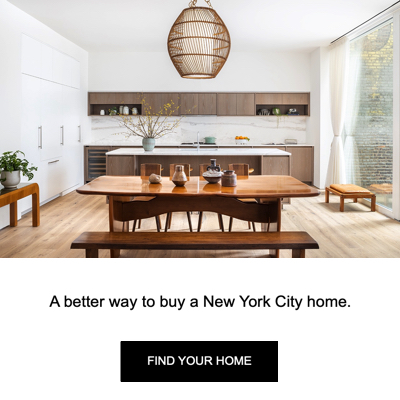 We will discuss the various information that goes into determining your score.
If you have a score above 760, this is excellent. It likely won't get you better terms if it is above this threshold. However, if you are in the 500 range, your mortgage rate could be about 4% higher. The difference on a $500,000 mortgage is over $1,300 a month, assuming a 4.5% rate at the low end for a 30-year mortgage. It is essential to remember that each lender will have its own rules.
If it is deficient, you may not get a loan altogether. Credit scores are essential, and a low score will cause lenders to charge you a higher interest rate. Particularly real during the financial crisis when lending became very tight.
However, it is not the sole basis for making a lending decision. Nonetheless, obtaining your credit score to check for accuracy, particularly in this era of fraud, is very important, not just if you are shopping for a mortgage.
Under the Fair and Accurate Credit Transactions Act. (FACT, each legal U.S. resident is entitled to a free copy of their credit report from each reporting agency once every 12 months.
The exact formula for calculating credit scores is under wraps. However, FICO has disclosed the various components and weights.
The most significant portion, at 35%, is payment history. Various items such as bankruptcy, liens, charge-offs, foreclosures, and late payments can significantly negatively impact your score. The second-largest component (30%) is the debt burden. There are different metrics, including debt to limit, the number of accounts with balances, and the amount owed to various accounts.
If you are new to using credit, your credit score will be lower. In other words, it is a measure of credit utilization. If you max out your credit cards, your score will be lower. However, if you use less than 10%, that is a significant plus. It is followed by; the length of credit history (15%). The longer you have had credit, the higher your score.
There is a benefit to having a history of different credit types, such as mortgage and revolving (e.g., credit card). On the other hand, many credit inquiries will harm your credit score, particularly within a short period. The following two components are types of credit used and recent credit searches, at 10% each.
However, this is misunderstood by many. Only "hard" investigations, such as when consumers apply for a credit card, loan, or mortgage, count against your score. Therefore, checking your score for errors or employment will not lower it. Furthermore, if you are shopping around for a mortgage over a short period, your score will not meaningfully decrease since it is considered only one inquiry.
Figuring out your budget is one thing, but you'll also need to get your bearings regarding your credit situation. Credit scores range from 300 – to 850, and lenders require a score of at least 620 to approve a mortgage. To qualify for the best interest rate available, you will need a credit score of no less than 720. Several factors affect your credit rating:
Your payment history: Do you make your monthly payments by the due date every month? A late payment can be almost as damaging as no payment at all.
Your overall debt burden: High balances on multiple accounts tell lenders you may be overextended.
The length of time you've had credit: A long history of prompt payments and paid off.
Available credit: Many open accounts with low balances and lots of available credit are a red flag for lenders, signaling risk for future credit problems.
You have credit accounts: Lenders prefer to see both secured (a car loan, for example) and unsecured (credit and charge cards) accounts; it's a sign of financial responsibility.
If you're looking to buy a home in the future, fixing your credit score is vital. The recession of the late '00s is still fresh in lenders' minds, making home loan qualification regulations tight. For example, these days, you'll need at least a 580 even to be considered for an FHA home loan.
FICO scores only go up and down according to these algorithms. These numbers aren't biased. They don't care who you are or from where you are. They only rate your financial capacity based on what you do. So, what can you do to bring up your credit score for homeownership?
So, your credit has seen better days. Good news—it's not the end of the world. While you may need to jump through hoops even to rent an apartment right now, you can bring your credit score up to qualify for homeownership eventually. Start working on fixing your credit today.
Fortunately, there are also some things you can do to build your credit. Take steps now to boost your score before you see a lender. You'll get the best mortgage terms with a high credit score and a low debt-to-income ratio.
Request a credit report from the three major credit bureaus (Equifax, Experian, and TransUnion), and check them carefully for errors. If you spot a mistake, make sure it's corrected with all three credit agencies.
Never make the minimum monthly payment on your credit card bills. It's best to pay them in full each month, but if that's not possible, pay as much as you can afford. Keep in mind that balance transfers can lower your overall credit score.
If you've had credit problems, wait at least a year before applying for a loan. Lenders are more favorable. The more time has elapsed since your last late payments.
It's best not to open any loans or credit accounts in the months immediately before you apply for your mortgage. High levels of available credit can lower your credit score.
Once you've applied for a mortgage, freeze your spending until you close on your home. Don't ask for any new credit cards or loans, and don't make any significant purchases on existing credit cards.
Target two or three favorite mortgage lenders and apply them all simultaneously. Too many credit bureau inquiries lower your credit score, but several questions in a short period by a single type of lender will typically count as only one inquiry.
Stay away from finance companies. In addition to the high-interest rates, most lenders view finance company accounts as evidence of bad money management.
Did you know that your payment history makes up roughly 35 percent of your credit score? Unpaid bills like past-due car payments are often submitted to credit reporting agencies. If you have anything like this on your record, you'll need to remove it and replace it with a squeaky-clean history of fully paid bills.
Having no credit can be as bad as having a low FICO score. With no history, lenders may also be wary of trusting you with a home loan. If you have no credit, start making a paper trail for good payment history, like taking over a phone bill, setting the foundation for a good score in the future.
You should shoot for a; good payment history, but you should also keep your credit card balances low. Just because you have an $8,000 limit on your Visa card, it doesn't mean it's okay to make large purchases you can't pay off on time. Credit reporting agencies see this kind of behavior as risky, lowering your FICO score.
Never underestimate the power of negotiation. Creditors don't like unpaid bills as much as you don't want to be bothered about them. When you call and present a "pay for delete offer," you have a chance to get your lousy behavior removed after you pay off the debt. Many creditors will be happy to remove your nonpayment records to receive the full payments. Negotiating installment payments over time are often made if you're short on cash.
On a side note, you might have inaccurate adverse reports. In this case, file a dispute letter to get the record removed.
In some cases, it's not your fault if your credit score is low. According to the Federal Trade Commission, creditors sometimes make mistakes in their reports, at least one in four. Before doing anything else, request information from each of the three nationwide credit reporting companies (Equifax, Experian, TransUnion) at the Annual Credit Report.
By law, you're entitled to one free report a year. If you find anything unusual – say, a falsely reported late payment or unpaid bill – the description should tell you where to send the dispute. Once the error is corrected, you should see an immediate boost in your credit score.
Having no credit history is as bad as having a low FICO score. With 35% of your score based on payment history, you must have a paper trail. The cheapest and easiest way to build and maintain your score is through a credit card. It doesn't mean you need to make large purchases regularly—just one or two purchases by card a month. Then make sure you pay the statement balance in full and on time every month.
Your credit score depends not just on what you owe but on what you owe compared with your credit limit, a ratio known as credit utilization. For example, if you have a $4,000 balance on your card with an $8,000 limit, your credit utilization is 50 percent. There are a few theories on the best credit utilization level, but most agree that it should be no more than 30 percent. A continuously maxed card is a red light for either a lack of control or financial hardship.
You typically have 30 days to make a payment, so If you're running late on one, try to get it paid ASAP. Even if you've already passed that mark, the sooner you pay it, the less harm. If you've had a bad run of missing payments in previous months, you can fix the damage by immediately switching to paying all bills on time. After 2-3 months, you should see an improvement in your credit score.
Do you know someone you trust entirely and who is good at managing money? If they're willing to let you become an authorized user, their account will appear on your credit report. As a result, your credit score boosts their on-time payments and (hopefully high) credit utilization rate. Just make sure you choose someone who does pay their bills on time and keeps a low debt. Bad credit history will show up just as much as useful.
As with a lot of things, there's always room for negotiation. Creditors don't like unpaid bills any more than you do. You can get your lousy behavior removed from your credit report by presenting them with a "pay for delete offer" to make the full payments. If you can't make the total payments now, negotiating for installment payments is another option.
These strategies may be straightforward, but keep in mind that 'fast' is a relative term. Rome; was not built in a day, nor was it destroyed overnight. Give it a good 2-3 months before you start seeing results.
A good credit score paves the way for a bright future of homeownership. Pay your bills on time, keep your credit card balances low (paying it off entirely every time will also save you interest charges), and don't open too many new credit lines, including credit cards.
By taking these steps as soon as possible, you will likely see improvements in your credit score.
To learn more about the calculations of your credit score, visit MyFICO.com. You also can request a free credit report at AnnualCreditReport.com.
Fannie Mae and Freddie Mac both require a minimum of 620 FICO Scores. You can have as low as a 580 FICO Score for an FHA Loan, which the Federal Housing Administration insured, providing a minimum 3.5% down payment, or a 500 FICO score if you can put down 10% of the purchase price.
If you are eligible for a VA loan, there is no minimum required score.
There are three national credit bureaus, Equifax, Experian, and TransUnion. Each could very well have a different FICO score for you, however. The Fair Isaac Corporation had provided several explanations for the variation, including different periods when the score was requested, varying information reported to the bureaus, and lenders reporting information to the bureaus at various times.
The scores range from 300 to 850. A bad credit score is 300 to 629, while a 630 to 689 indicates fair or average credit. Lenders consider your credit a good range if the score is in the 690 to 719 range. If your score is at least 720, you have excellent credit.
Since there are three scores, lenders typically use the middle score. Hopefully, there is not too much variation, though.
If you are buying a home with poor credit and their credit score indicates this, there are other options you can pursue. You can apply for a mortgage by yourself, providing you can get pre-approved. Remember, there are other items that lenders look at, such as income, notably your debt to income ratio and employment history.
There are legal ramifications that you should also consider. You are the one financially responsible for the mortgage. However, this does not affect the property's ownership, and you can still hold the title in two names, regardless. This route means financial interest but does not have a corresponding financial obligation.