You'll be ready to make an offer sometime in the home-buying process. This offer you make will include both your offering price and a set of legal clauses called contingencies. Sales price alone does not determine how appealing or unappealing an offer is. These contingencies you include will be just as important. Dropping one or more can differentiate an accepted offer or the seller going with someone else.
Contingencies come in different forms and will indicate specific terms that will need to happen for a real estate deal to move forward. They aim to protect the buyer if something goes wrong and they have to exit the agreement. Below are the five most common.
DISCLAIMER: This article does not represent any form of legal advice. Please consult your real estate attorney.
When making an offer on a home in NYC, it's not always about the price. Another way to sweeten the deal and get your offer accepted, despite your offer being lower than other buyers, is by making a non-contingent offer. That's certainly important, but it's not everything. Read on to find out what this is and why you should weigh the decision carefully before making one.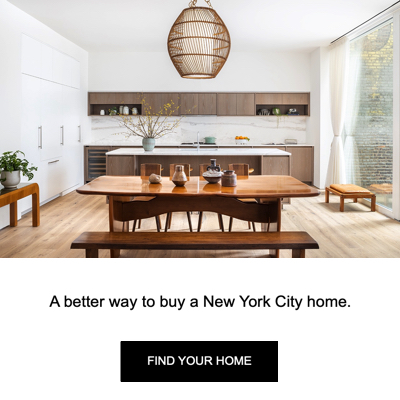 Most real estate purchase contracts will include a clause that makes the sale contingent on specific factors. For example, a mortgage contingency can make the closing reliant on the seller's first approval for a mortgage. It can be a home-selling contingency in which the deal relies on the buyers selling their current home first. Or it can be contingent on specific actions by the sellers. For instance, appropriate repairs must be completed before the deal can proceed.
Whatever the exact details, the contingency protects the buyer's down payment. If anything happens, which causes the deal to fall through, the buyer gets their entire down payment back.
A non-contingent offer is when a buyer agrees to buy without performing due diligence on the property or making the deal contingent on outside factors. Risky because you could lose your entire down payment if something goes wrong. If the sellers have multiple bidders, they may insist on non-contingency contracts. It's easy to understand why. It provides certainty that the buyer will buy at the offering price. Such is not ideal for buyers unless they are fully confident that they can qualify for a mortgage or pay cash. Making a non-contingent offer can put you above other home buyers whose offers have contingencies.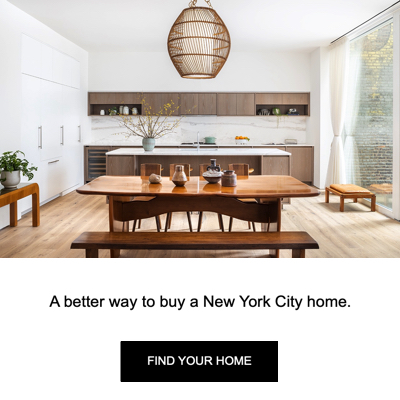 Imagine this example. A seller has just listed their property for $500,000. After a few days, they receive two offers. The first is for $500,000 but includes a contingencies clause, making the deal reliant on the buyer first getting mortgage approval. The second offer is for $490,000 but consists of no contingencies. Which do you think has a better chance of being accepted?
Most people will choose the second offer with no contingencies. The sellers have the assurance that no unexpected roadblocks can derail the deal once terms; have already been agreed upon. If you can make a non-contingency offer and have either a mortgage pre-approval letter or all the cash on hand, you can significantly increase the chances of your offer being accepted.
However, enticing this might be a way to get your offer accepted. It, of course, carries a lot of risks. If you sign a non-contingent contract and something goes wrong, you will lose most of your down payment. Therefore, before making such an offer, you should discuss it with your attorney and have them review the offering plan, the building's insurance, and the last two years of your financial history. If they inform you that the building is in bad shape or that you could have problems getting approved for a mortgage, DO NOT sign the contract.
Suppose the deal falls through; not good for the sellers either. The buyer and their attorney will face a tough uphill battle to regain any down payment. They will have taken the property off the market (probably losing the opportunity to sign with someone else) and wasted precious time. Non-contingency offers are great for getting above other buyers, but only when you are confident that no roadblocks could derail the deal.
Of all the contingencies, the home inspection contingency is the most common. It protects the buyer and gives them the complete picture of the home they intend to purchase. One or more professionals will inspect various parts of the property. Once the buyer has these reports, they can negotiate with the seller on repairs or remediations if needed. If no agreement; is reached, the buyer is free to walk away from the deal.
The inspection contingency is usually unnecessary when buying a co-op or condo apartment. However, the common areas, walls, and roofs will be the responsibility of the building to maintain. This maintenance charge is usually inconsequential with so many apartments in each building. However, it's always better to include it if you doubt or buy a resale.
Buyers needing financing to purchase a home will want a mortgage contingency. This clause allows buyers to withdraw from a deal if they cannot secure mortgage financing. Unfortunately, many first-time buyers think that their loan is a sure thing just because they've received mortgage pre-approval.
The financing contingency gives buyers a safety net to get out and still be refunded their down payment. Far from the case, there is still the underwriting process to go through, which will take a closer look at their finances. If they fail to meet the requirements or something unexpected comes up, like losing their job, the lender reserves the right to reject the loan application.
With a loan comes the need for a home appraisal. The lender needs assurance that the property being; purchased is actually worth the amount the buyer has agreed to pay. The buyer can terminate the contract if the home appraisal says that the property's market value is less than the sales price. Some appraisal contingencies allow the buyer a specific window of opportunity to fix the problem and move forward. They must either make up the difference or negotiate with the seller to reduce the sales price. The contingency allows them to back out of the deal without penalty if they cannot do either.
The title is a legal document that shows the record of homeownership, past and present. It will also record any liens, judgments, or other issues. A title company or attorney will review the title before closing when going through the home-buying process. Should there be an issue, This can be dealt with beforehand. However, if something; is not remedied, this contingency comes into effect. This way, the buyer can exit the deal rather than take on a property with contested ownership or pay off someone else's debts.
When a buyer has to sell their current home to raise funds for a new home purchase, the home sale contingency allows them a specified amount of time to find a buyer. The clause will enable them to exit the deal and deposit back if they cannot. Sellers do not favor this contingency as they'll have to take their homes off the market. Such circumstance also provides little assurance that the buyer will purchase it. It's usually taken as a last resort when no other buyer is interested. This contingency can work against a buyer with limited inventory in competitive markets like New York City.
Numerous other contingencies exist, but these are the most common types to encounter. What sellers need to remember is that contingent offers to purchase can be a double-edged sword. They protect you and allow a legal way out if something unexpected happens. But they also make your offer look less appealing to the seller.
Those like the home inspection and financing contingencies are the most common, and few sellers will object to them. But as you move away from these, the less appealing you make your offer look. Your real estate attorney and buyer's agent will advise and guide you in deciding which contingencies to include in the current market.