Have you decided on mortgage financing for your home purchase? But do not know where to start? Our mortgage guide outlines all the steps and resources needed to buy a condo or co-op. Start with the section on the benefits of pre-approval for a mortgage or learn about bad credit mortgages. Before beginning your search for a New York City condo, co-op, or investment property to buy, it is essential to be aware of the financing requirements for non-cash buyers.
The information below will prepare you when choosing to work with a mortgage bank or broker. You will find essential information to help you understand your mortgage loan financing types, options, and how to secure the best interest rate.
First-time homebuyers are often confused about pre-approval and qualifying for a mortgage. While it is tempting to merely sign on for the one with the lowest rate, you will be doing yourself a huge disservice. There could be various fees attached, as well as different terms. Therefore, you will need to be able to make an apples-to-apples comparison. Fortunately, some tools allow you to understand your loan terms before signing on the dotted line.
Although the 30 years fixed mortgage is the most common, other types may be appropriate. For example, you may decide to obtain a 15-year fixed mortgage. The interest rate is usually lower, and you will pay off your loan quicker, saving money on interest costs. However, the payment is generally higher. Many adjustable-rate mortgages are fixed for a period, followed by a floating rate tied to another interest rate, such as LIBOR or the federal funds.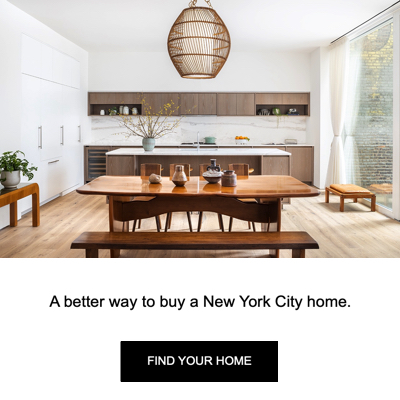 A fixed-rate allows you to know your monthly payments with certainty. Conversely, an adjustable-rate will fluctuate depending on the interest rate. Consider several factors in deciding, including your risk tolerance, how long you plan to live in your residence (the shorter time frame means an adjustable rate might be the right choice), and your view on the economic interest rates.
You will need to hone your search in New York City. The Federal Home Loan Mortgage Corporation (FHLMC), commonly referred to as Freddie Mac, provides average rates on various mortgage products. A good starting point, giving you a sense of the general level and direction of interest rates, but this is the national average. Remember that you must obtain a jumbo mortgage for a loan larger than $679,650. These have higher interest rates, and the bank might require a more substantial down payment than a conforming loan.
New York City's plethora of co-ops and condos means interested buyers should be aware of each one's peculiarities regarding accessing a mortgage.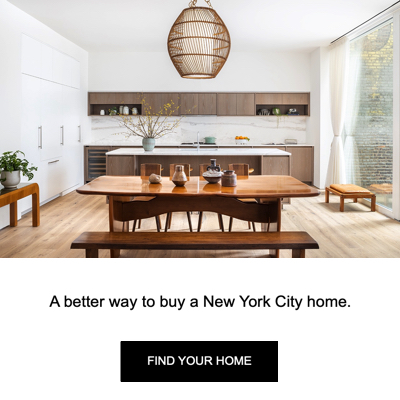 A co-op board may put you through the wringer with financial disclosures and a strict vetting process with interviews. This gives the lender greater confidence; however, not all banks grant mortgages for a co-op. Furthermore, the co-op building may not allow any mortgage or will enable you to finance only a certain percentage of the purchase price (e.g., only 20-50% of the price).
It would help to look at the building's characteristics on the condo side. It is easier to obtain a mortgage to purchase a condo than a co-op. Banks are more reluctant to lend if more than 50% of the condo units are investor-owned. A high vacancy rate and percentage of delinquent owners result in more skittish lenders. Lenders may turn down your mortgage application if a single investor owns many units (e.g., 10%).
Just because you have been pre-approved for a mortgage does not mean you will automatically get the loan. The lender will also check the co-op or condo building's finances. Then, following the Federal National Mortgage Association (FNMA, or Fannie Mae) guidelines, the institution will determine whether the building is a safe investment. Including an examination of the building's financial reserves (10% of revenue is the guideline), any legal issues (if there is pending litigation, a bank will almost certainly not extend you a mortgage), and commercial space occupying more than 20% of the building's square footage.
We previously mentioned a potential issue if one person owns more than 10% of the shares or units due to fear of putting too much of the property's future in the hands of a single person. If it is new construction, at least 70% of the apartments should be in contract to pass muster with Fannie Mae.
You can discover these types of problems during the attorney review process. However, you can also do homework beforehand by asking your buyer's broker to see a copy of the financials. They might even be able to tell you about the presence of other issues.
The Consumer Financial Protection Bureau (CFPB) was created after the housing crisis. "Know Before You Owe" is a mortgage disclosure rule that replaces four forms with two: the loan Estimate and the closing disclosure. The loan estimate makes shopping around and comparing different loan offers easier, while the closing disclosure provides notice to avoid surprises at closing.
When shopping for a mortgage, there are other considerations. First, look at the fees each lender is charging. These are all closing costs, typically 2%-5% of the purchase price, including title insurance, title search, government and escrow fees, home inspection, an appraisal, and any points you may decide to pay. To accurately compare lenders, use the annual percentage rate (APR). Depending on how long you plan to live in residence, you may also want to consider paying points or upfront interest to obtain a lower interest rate.
Don't get overwhelmed by the process. Mortgage brokers can help you shop for the best rate, and your buyer's broker should also explain the basics.
It provides comfort since the interest rate on your loan will never go up for the entire term, meaning your mortgage payment (principal and interest) will not change. But, if you pay property taxes and insurance through your monthly payment, these will change. But, of course, this is a double-edged sword. If rates go down, your loan payment will not unless you refinance.
A conventional mortgage is for thirty years, but there can be ten, fifteen-twenty, even a forty year (the longest we've seen), or some other term. It is essential to remember that the longer the mortgage, the lower your payment, despite a higher rate. But, you will pay more in interest over the loan life.
Using the website Bankrate.com and plugging in the Metro New York area, it returns some banks offering mortgage rates. Bank of America has a 4.15% interest rate. With a $500,000 mortgage, your monthly payment will be $2,430.52. Over the life of the loan, you will pay $374,985.98 in interest. Most of the interest incurred is typically paid within the first half of the loan. If you prepay a portion, you can reduce the number of years and the interest paid.
For a 15-year rate at 3.125% using the same $500,000 mortgage, the monthly payment for principal and interest is $3,483.05. $1,052.53 higher than the 30-year mortgage, despite a 1% lower interest rate. The total interest paid over the 15 years is $126,948.41, almost $250,000 less than the 30 years.
It comes down to individual preferences and personal finances. While it is easy to jump at the 15-year mortgage in our example, which benefits owning your home half the time and saving interest charges, the monthly payment is much higher.
Besides having a high credit score, there is a way to lower your interest rate. You can pay points, which involves a trade-off. Each point is 1% of the mortgage and is paid upfront at closing. For our $500,000 mortgage, paying 2 points would equal $10,000. In exchange, you receive a lower interest rate on your loan. This could pay off if you stay in the house for several years. Your monthly payment would be smaller, and after a certain amount of time, you will recoup your upfront payment, and then the savings kick in.
The payment is based on the interest rate, not the APR. Banks will quote an APR (Annual Percentage Rate) in addition to the interest rate. But, the latter is essential for comparison purposes. It allows a borrower to compare loan terms on an apple-to-apple basis, including fees and other costs associated with the loan. These typically cover payment points, application fees, and a property appraisal.
As the name suggests, the rate floats, usually based on a short-term benchmark such as one-year Treasury securities, the Cost of Funds Index, or LIBOR. A margin, typically constant, is then added to the index rate. There is a period where the interest rate will fluctuate based on the benchmark stated in the contract. Although the interest rate is typically lower than a fixed-rate mortgage, it usually increases. Also, the borrower bears the risk of a rise in interest rates. Keep in mind that interest rates are currently meager, meaning an increase at some point appears inevitable.
There might also be caps limiting how much the interest rate can rise from one period to the next or over the loan's life. Another type of mortgage is a hybrid, a loan with a fixed rate for a period, which changes to a variable rate. There are wide varieties, such as interest-only ARMs.
First, the board may scrutinize your financial information. For New Yorkers, there are special considerations for co-ops and condos. Co-ops and condos may also require a more substantial down payment and sufficient liquid assets. Mortgage rates from banks may be higher, as well.
Your credit score is mainly based on your outstanding balances (generally 30 percent) and payment history (typically 35 percent). FICO; reserves the right to change these percentages based on your credit history, but you have some control over what a creditor sees when applying for a loan.
Establishing a solid track record is the best thing you can do to polish your credit rating. The longer you've been paying bills on time and avoiding collections, the better. If you can't pay a balance off utterly, dissolve as much of the debt as possible. A good rule of thumb is that your outstanding balance should equal less than one-third of your credit limit.
Shopping for a lender can have you reaching for the Tylenol, but don't settle for the first-rate you've offered. Lenders are still trying to recoup their losses over the past seven years, and the competition for new mortgages is fierce. Ask some candidates to give you a good faith estimate of closing costs, compare the figures and make your choice.
Once you decide which lender you'd like to work with, negotiate every dollar you can – it all adds up in the long run.
Specific bank fees are non-negotiable, like the appraisal and credit report. Like your application and processing fees, other amounts could be argued down. A non-escrow plan saves you cash up front, though you'll still eventually have to pay those taxes.
Interest rates fluctuate throughout the day, so you're taking a gamble no matter when you lock in your mortgage interest rate. Don't take a blind risk; take a calculated one.
You can choose a 90, 60, or 30-day rate lock. The longer you lock your rate, the higher it'll be. Conversely, the longer you lock your interest rate, the more time you'll have to get your affairs in order and find the perfect home. Base this decision on personal circumstances, such as where you live now and whether you've already found your new home. No matter what you do, ask for a "float down" stipulation so that if rates fall during the locked period, you'll get the lowest interest rate.
The road to real estate ownership can be bumpy, but the mortgage process will be much smoother if you find a comfortable lender. The fluctuating housing market taunts potential buyers with its uncertainty, but one thing remains constant: You have some control over the mortgage rate you end up with, and you should make every effort to seize that control.
Obtaining a mortgage can be confusing and stressful, particularly for first-time homebuyers. Lenders seem to hold power over whether your dream will come to fruition, determining how much you can borrow and what your interest rate will be. However, we hope to ease your mind and put the decision-making power back in your hands by shedding knowledge on the process.
When applying for a mortgage, the first step is to request a Loan Estimate, a form that went into effect in October 2015. It is three pages, and the lender must provide it to you within three business days of receiving your application. The form contains valuable information, such as the estimated interest rate, monthly payment, and closing costs. In the wake of the housing crisis, the document is designed to be written a note in clear English to be precise.
Six key pieces of information are required to receive a Loan Estimate: name, income, social security number (to complete a credit check), the address of the home you plan to purchase, an estimate of the home's value, and the amount you intend to borrow.
Options to compare to choose the best loan. Official documents are not required to obtain a Loan Estimate, although the Consumer Financial Protection Bureau (CFPB) recommends you do so to get the most accurate estimate possible. You should also request a loan estimate from several lenders.
Assuming you are happy with the loan terms from one of the lenders, you need to inform one of them that you are ready to go forward with a loan application. They are typically done within ten business days. Otherwise, the lender can alter the Loan Estimate or start the process again. In addition, you may be asked to provide additional documentation to verify the information you have submitted. Finally, the lender will decide whether to approve or deny your loan application.
Typically, lenders will ask for several records. These can be broken down into income and assets/liabilities. It will behoove you to have these on hand before your loan application. On the income side, the list includes two years' worth of W-2s and income statements/1099 forms for self-employment income, recent pay stubs, and at least your last federal income tax return. To verify your debts, lenders will ask for a list of all loans, such as credit cards, student loans, car loans, and personal loans. For asset verification, statements from your bank, mutual fund, brokerage, and retirement accounts (e.g., 401k and IRA) should be available upon request.
Lenders use two critical ratios to determine how much to approve for a loan. One is the ratio of monthly housing costs to monthly income, and the second is debt-to-income.
In the first ratio, lenders typically limit housing costs to 28% of your monthly income. Your monthly debt serving costs should not exceed 35% of your income for debt-to-income.
The mortgage process does not have to be daunting. On the contrary, armed with some necessary information and well-prepared with your paperwork, you will likely find the process much smoother than expected.
There are numerous mortgage companies in New York City; we have provided a list below to make it easier. We have worked with the companies listed below and highly recommend their services for your mortgage financing needs.
When considering a financial transaction, you must read all the fine print and do your research. Financing your real estate purchase can mean you will be leveraging a significant debt, and reducing just one percentage point can save you thousands of dollars long-term. Take the time to research all types of lenders available to ensure you get the best service and deal possible.
The first thing to consider when contacting a mortgage company is the level of service and experience. Research the mortgage company at an online consumer rating site or the Better Business Bureau. The Better Business Bureau is the industry standard for consumer protection and provides information on mortgage companies that are BBB-validated.
With over a decade of assisting buyers, only ELIKA Real Estate has established strong relationships with mortgage financing lenders in New York City.