Owning a home in New York is exciting, but it also comes with its own set of unique challenges, particularly when it comes to home repairs. With the city's high cost of living and the constant demands of urban living, finding ways to save money on home repairs is a top priority for homeowners. We provide practical and cost-effective strategies to help you navigate the world of home repairs without straining your budget.
Preventive maintenance is a fundamental aspect of responsible homeownership. Regularly inspecting and maintaining your home can help you identify minor issues before they escalate into major, costly repairs. By setting up a routine for inspecting various aspects of your home, you can catch potential problems early and address them before they become financially burdensome. Here are some common maintenance tasks and their estimated costs:
HVAC System Check: $100 – $250 (annual)
HVAC Filter Replacement: $20 – $60 (every 1-3 months)
Roof Inspection: $200 – $400 (biannual)
Plumbing Inspection: $100 – $200 (annual)
Electrical System Check: $150 – $250 (annual)
In addition to individual home repairs, it's essential to consider the potential coverage provided by condominium or cooperative buildings. Many condo or co-op associations share maintenance and repair responsibilities among unit owners. These responsibilities typically include common areas, shared facilities, and building structural elements. Common repairs that a condo or co-op building may cover include the maintenance and repair of building exteriors, roofs, elevators, hallways, lobbies, and other communal spaces. Additionally, the association may handle plumbing and electrical systems that serve multiple units, ensuring that essential infrastructure remains functional and safe for all residents. Individual homeowners must understand their association's governing documents and bylaws to ascertain which repairs are covered collectively and which ones fall under their responsibility.
Taking a do-it-yourself (DIY) approach to home repairs can save you significant money. With abundant online tutorials and resources, you can confidently tackle basic repairs such as fixing leaks, unclogging drains, or patching small holes. However, assessing your skills and taking only projects you're comfortable with is essential. For more complex tasks, consider hiring a professional. Remember, when hiring a professional in NYC, they must provide a certificate of insurance that you must file with the property management company for a condo or co-op. Here are some common repairs and their estimated costs for professional help: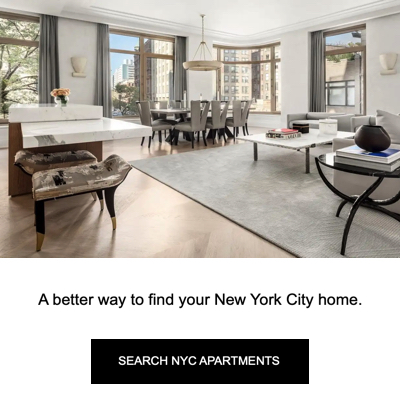 Plumbing Repairs: $150 – $600 (depending on the issue)
Electrical Repairs: $200 – $800 (depending on the complexity)
Drywall Repair: $200 – $500 (per patch)
Window Replacement: $500 – $2,000 (per window)
The vastness of New York City provides you with a wide range of options for contractors and service providers. Take advantage of this by obtaining multiple quotes for your repair project. Compare each quote's scope of work, materials, and labor costs. By exploring different options, you can uncover the best value for your money and potentially negotiate a better deal.
Prioritizing repairs based on urgency and potential impact is essential when you're on a budget. Focus on critical repairs that could lead to safety hazards, mold toxicity, structural damage, or worsen existing issues. By addressing high-priority repairs promptly, you can prevent further damage and avoid more extensive – and expensive – fixes down the line. Here are some common priority repairs and their estimated costs:
Foundation Repair: $1,000 – $10,000 (depending on the extent of damage)
Roof Leak Repair: $300 – $1,000 (depending on size and location)
Burst Pipe Repair: $300 – $1,000 (including materials and labor)
Investing in energy-efficient upgrades reduces your carbon footprint and saves you money in the long run. Consider installing LED lighting, programmable thermostats, weatherstripping, or insulation to decrease energy consumption and lower utility bills. Many of these upgrades may qualify for tax incentives or rebates, helping offset the initial costs. Over time, the savings on energy bills can significantly contribute to cost savings.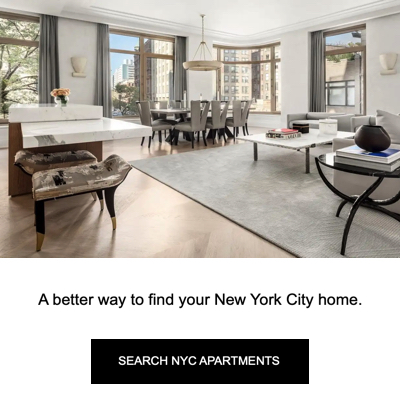 New York City has many hardware stores and building supply outlets, which feature sales, discounts, and bulk purchase opportunities. Look for deals on paint, lumber, tools, and other essential materials required for your repairs. Joining loyalty programs or subscribing to newsletters can help you stay informed about upcoming promotions, enabling you to purchase materials strategically and reduce overall costs.
The city's DIY workshops and community resources provide valuable opportunities for homeowners to learn essential repair skills. Stores like Home Depot frequently offer free or affordable workshops on topics ranging from plumbing and electrical work to tiling and painting. Local community centers and nonprofit organizations may also host workshops to empower homeowners with the knowledge and skills to handle repairs themselves. Participating in these workshops can expand your skill set and boost your confidence, allowing you to tackle more repairs independently and save money on labor costs.
Consider investing in a home warranty, especially if you have an older home or are concerned about potential significant repairs. A home warranty can cover various systems and appliances, helping you manage unexpected expenses. While there is an annual warranty fee, it can save you money in the long run by reducing the financial impact of major repairs.
Navigating the world of home repairs in New York City can be a financial challenge, but it's a challenge that can be met with careful planning and informed decisions. By adopting a proactive and strategic approach, homeowners can effectively manage the costs of maintaining their properties. From regular maintenance and DIY efforts to comparison shopping, prioritization, energy-efficient upgrades, and leveraging community resources, a diverse array of tools are available to help you save money while keeping your home in excellent condition. With the right strategies, you can ensure your New York City home remains a safe, comfortable sanctuary without straining your budget.
Remember, the key is to stay informed, plan, and make decisions that align with your financial goals and the needs of your home. By following these practical tips, you'll be well on your way to successful and cost-effective home repairs.