Buying a fixer-upper can save you money if renovating, but you need to find a reputable contractor. You have to be willing to bear the inconvenience of living in a less-than-ideal home, but now the biggest hurdle is finding the right contractor and getting the job done. Horror stories abound in an area that has long been ripe for rip-offs. Naturally, people are hesitant to engage in a significant renovation. We provide a helpful and thorough step-by-step guide to give you peace of mind and confidence when ready to make the hiring decision.
Included are essential questions when interviewing contractors, how to get along with them when hired, and scams.
Many people ask friends and families for recommendations. Does one name keep popping up? A great sign. Ask what work the contractor has done; a contractor may be proficient in one area but lack others. A good start, but insufficient. You can see if the contractor is part of The National Association of the Remodeling Industry (NARI). Their members must follow a Code of Ethics and Standards of Practice.
Beyond asking for a referral, you can use a website such as Angie's List, which has ratings and reviews. Angie's list and places such as Lowe's, Home Depot, and Costco provide comfort since they guarantee the work.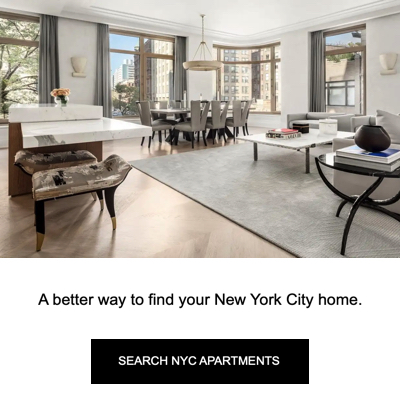 Those workers that knock on people's doors are not the right way to find a contractor. While not all are crooks, promising to do the work cheaply from the leftover material is a well-known scam.
Now that you have your list of names, it is essential to do your homework.
You need to come prepared and know what to ask. First, ensure that the contractor is licensed and insured (workers' compensation claims, property damage, and personal liability). It is essential to ask what type of work they have done. You may be able to glean if they like specific jobs better than others.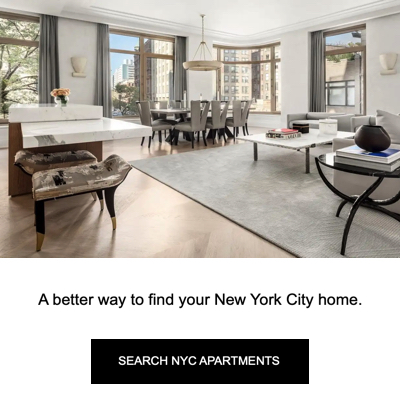 In this area, experience counts. Please find out how long the contractor has been in business, and while you're at it, there should be a business card with a permanent address.
Other questions include if they have previously done a job your size. Perhaps the contractor has done many small jobs, but yours would be the biggest ever. It may be too large based on his capabilities and resources. At the very least, this should prompt further questions.
There are also more in-depth questions you should ask. You want to know how many projects they have simultaneously and learn more about the subcontractors they use, including the length of the working relationship.
Lastly, you should ask and receive a list of references. Ideally, these are recent, and the work is similar to the job you contemplate. Even ask if you can see a current worksite.
The more references you have, the better. There are fundamental questions to ask, such as if it started and ended on time. Was the job done within the budget? Did the workers clean up after themselves?
Some people may even be willing to show you the work. If so, this is a golden opportunity not passed up.
Besides customers, you can ask the building inspector's office to see if the contractors regularly meet code requirements or if there is a consistent problem.
A contractor should not expect the total payment upfront, nor should you part with the whole amount. It is reasonable to place a 10%-15% deposit, with increments paid based on certain milestones, which should be understood before starting the job.
As for the final payment, you should not feel pressured. Ensure you are delighted with the work, even scheduling it after completing the last task to ensure no issues crop up.
The scope of work details and the payment schedule should be put in writing. It should have the start date, completion date, description of the job, materials to be used (be specific), proof of liability insurance, total cost, and a payment schedule. The more detailed, the better it is for you. Not only does it protect you, but it also prevents misunderstanding.
Renovating looks so natural on HGTV's hit show, the Property Brothers. They convince someone to buy a fixer-upper and always manage to complete the project on time and within the budget. Finding the right contractor is challenging unless you have a direct line to the Scott brothers. We hope we have provided a roadmap to make it easier.
You'll see a news article about a shady contractor that scammed people out of thousands of dollars every year. Most contractors are honest, hardworking people who take great pride in their work, but it only takes a few bad apples to spoil it for everyone.
Most of the tactics these scammers use are; tried and tested methods. Here are the five most common and how you can avoid them.
Perhaps the most natural and most common of them all. Usually, it starts with a newspaper ad or flyer that advertises a service you need at a meager price. The customer gets it and believes they've got a fantastic price, but the switch comes in. The contractor informs you that your roof, air ducts, or whatever are in far worse condition than the average. He then quotes you a price that's hundreds or even thousands of dollars over the advertised price.
Protect yourself by having a contract written that states the scope of the work. If something is too good to be true, it probably is.
The next most common ruse is when a contractor asks for upfront payment, either partial or full, before work has begun. He either disappears with your deposit or does a half-effort job because he knows you can't fire him since he's sitting on a large chunk of your money.
A small upfront payment is perfectly reasonable, but this should never exceed 10%. According to milestones you've agreed upon in a written contract, all other fees can be done according to milestones you've agreed upon.
This scam usually starts with "I was in the neighborhood and noticed your roof shingles need repairs" – or some variant. They offer to do the job with 'extra materials' from another, a job/contract which is often either fake or inadequate.
Never hire contractors on the spot or without any references, no matter how good the deal seems. If problems arise after they've left, you can be sure you won't find them again.
On first meeting the contractor, he's very agreeable and polite with understanding what you need. He even suggests some changes that will improve the final design. But then these suggestions don't make it into the final contract; you brush it off because you had such a cordial understanding. Later on, you notice that these suggestions; have not been built. On confronting the contractor, he informs you that these extras are not included in the final price, so you'll need to pay more to redo them.
Unfortunately, you can do little about this from a legal standpoint since you signed a contract that didn't include these extras. Always ensure that everything discussed; is contained within the agreement; any changes must be added before work starts.
Be wary of contractors who use pressure tactics to make you sign a contract and pay immediately. Contractors can use this in conjunction with the other scams to get you to approve before checking references.
Fortunately, a mandatory three-day 'cooling-off period allows contracts to be canceled even though signed under state and federal law.
In New York, the cooling-off period does not begin until the customer has received a "Notice of Cancelation" form. Until this form is received, the customer can cancel the sale, notifying the contractor at any time.