There's nothing quite like a renovation to breed new life into your home or christen a new one. But they don't come cheap, and New Yorkers have a record of splashing out far more than their Midwestern counterparts. And why not? A gut renovation ensures less maintenance and increases the home's value. The first question to tackle is coming up with a rough idea of how much it will cost. Once arrived at, the next one will be, "How long will it take?"
Bolster, an NYC-based design-build firm, has come up with a way to remove some guesswork. After analyzing two years of data on completed projects, they made some interesting findings. For starters, there is always a jump in interest from homeowners looking to start a renovation in the summer in the first quarter of each year. However, the data also showed a lot of variation in the actual start and finish dates—the most significant variable in the design process. Depending on the project's scope, it can take one month to over a year before the work starts.
| Property Type | Design Schedule | Build Schedule | Total Schedule |
| --- | --- | --- | --- |
| Minimum | 1 Month | 5 Months | 6 Months |
| Average | 6 Months | 7 Months | 13 Months |
| Maximum | 14 Months | 12 Months | 26 Months |
When putting your design team together, the quality of the people chosen will naturally affect the project's speed. Unfortunately, many homeowners mistake trusting their expeditor to keep everything on track. However, Bolster's data found that what has a more significant impact is choosing an experienced architect. Hire someone who has experience with your type of property. They also understand how to work with government agencies and building management whose approvals will be needed.
The next thing that impacts the length of your project is the type of property you live in.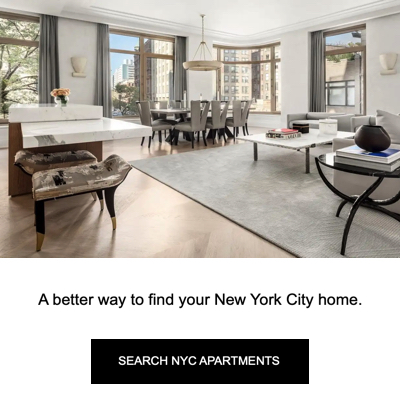 Co-ops – expect some tough negotiations and delays if your building is a co-op. The board can be a nuisance with uncertainties, especially if they meet infrequently, and there's no precedent for the type of renovation you're doing. However, if the building has an alteration agreement, this can certainly help speed things up.
Condos – condos face the same difficulties as co-ops, though not as extensively. Condo boards tend to be more relaxed than co-op boards.
Landmark Properties – if you live in a landmarked building, you could have a big headache. The project will be subject to a public hearing. This can be a frustratingly open-ended process and depend on the attitude and knowledge of the review officer.
Brownstones – by far and away, brownstones present the least delays in the design phase. There's no co-op board or building architect that you need to get around, but they sometimes present logistical challenges. For instance, the lack of an elevator makes transporting materials more troublesome.
| Property Type | Design Schedule | Build Schedule | Total Schedule |
| --- | --- | --- | --- |
| Brownstone | 5 Months | 8 Months | 13 Months |
| Co-op | 7 Months | 6 Months | 13 Months |
| Condo | 7 Months | 6 Months | 13 Months |
| Landmark | 6 Months | 6 Months | 12 Months |
Naturally, the scoop and type of renovation will dramatically affect its timeline. Any changes to the HVAC, plumbing, or electrical systems will mean more regulatory challenges and delays. To avoid tampering with them if possible.
Rooftops – any changes to the roof tend to add the most extended timeframe to a renovation, 20 months on average because they involve a degree of danger and are subject to weather changes that require better planning and construction.
Apartment Combinations – this requires specialists to ensure they don't run into any structural problems. Complaints from neighbors concerned about safety and cleanliness can also cause delays.
Gut Renovations – strangely enough, gut renovations tend to take less time than rooftop or combination changes. This means delays as revisions are made. However, they also mean greater scrutiny by the Department of Buildings and building management.
| Property Type | Design Schedule | Build Schedule | Total Schedule |
| --- | --- | --- | --- |
| Rooftops | 13 Months | 7 Months | 20 Months |
| Combinations | 8 Months | 7 Months | 15 Months |
| Gut | 5 Months | 7 Months | 12 Months |
The more you're spending, the longer you expect it to take. Your timescale is very likely to go overboard for renovations like your budget. Some minor changes only take about six months. More extensive modifications, such as a gut renovation, can take over a year. While even more, extensive changes can take as many as two years. Apply the same due diligence with design and planning as you do to your budget, and you should arrive at a reasonable estimate.