Your loan-to-value (LTV) ratio is essential when planning a home purchase or a refinance. Lenders will use this percentage to compare the value of your property against the loan amount. If your LTV ratio is too high, you'll have more limited borrowing options and may also have to take out mortgage insurance. But if you can lower your LTV ratio to the ideal target (80 percent) or below, you'll have far better loan options and the chance to save hundreds of dollars on your mortgage payments.
Here, we take you through everything you need to know about the LTV ratio, what it is, how to calculate it, and how you can improve your ratio.
In the simplest terms, your LTV ratio is an assessment of your lending risk that lenders use before approving a mortgage. Mortgage underwriters will often treat it as a critical component when assessing a mortgage application, a refinancing, or borrowing against a home's accumulated equity.
Properties with a high LTV, meaning the appraised value is at or near the loan amount, are perceived as risky due to how little equity there is in the property. Risky loans like this put the property at a greater risk of foreclosure, which is not something any lender wants due to the difficulty in offloading foreclosed properties.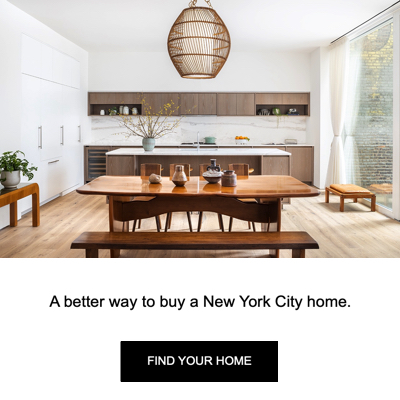 Calculating your home's LTV ratio is relatively easy. All you need to do is divide the loan amount by the most current assessed property value. For example, let's say you're planning to buy a property valued at $600,000 with a down payment of $60,000. That means the loan amount you require is $540,000.
540,000/600,000 = 0.9, or 90 percent.
Continuing with the above example, it's clear that your LTV ratio is quite high. Assuming that the lender is still prepared to offer you this loan, it will almost certainly come with a high-interest rate and the need for private mortgage insurance (PMI).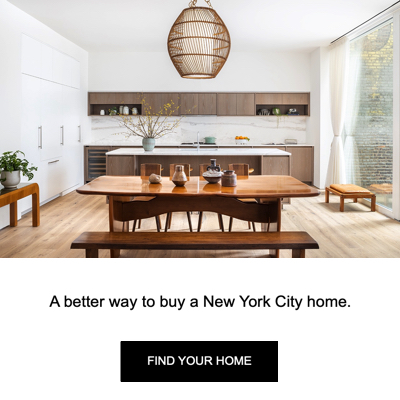 Most lenders consider an LTV ratio of 80 percent or lower to be the ideal target. Borrowers meeting this target will get more loan program options and the lowest possible interest rate. The additional benefit of not having to purchase PMI will also significantly reduce your mortgage payments.
That said, an LTV ratio above 80 percent will not necessarily exclude a borrower from receiving a mortgage approval. Those who can display a high income, low debt, and a large investment portfolio may still be given fair terms. But for most borrowers whose LTV ratio is above 80 percent, their only option will be to accept rather strict terms.
For instance, the difference in interest rates can be as much as a percentage point between a borrower with an LTV ratio of 75 percent and another with a ratio of 95 percent. Purchasing PMI can add anywhere from 0.5% to 1% to your total loan amount annually. Until you've lowered your LTV ratio to 80 percent or, put another way, built up 20 percent in home equity, you will have to continue paying for PMI.
The good news is that whether you're buying a new home or refinancing, there are ways to improve your LTV ratio. As you'll soon see, the main factors that impact your LTV ratio are the size of your down payment, the sales price, and the home's appraised value.
Lenders (and sellers) always prefer to see a large down payment as it signals you are both a serious and a committed buyer. In NYC, the general recommendation is for buyers to make a down payment of no less than 20 percent. While this is far from being a strict rule, it is highly recommended as it will allow you to keep your LTV ratio at 80 percent, with all the benefits that that entails.
Starting your homeownership journey with a large amount of equity will give you a more significant stake in the home. With time, you can build up enough equity to consider taking out a home equity line of credit (HELOC) that can be used to pay for renovations that will increase the market value of your home.
If you can't raise your down payment any higher, the next best thing might be to try and renegotiate with the sellers for a lower sales price. You can try reducing some of your contingencies or offering a larger deposit to sweeten the deal. Sellers in a tough spot, particularly in a buyer's market, may be open to considering a lower sales price if they believe it will help the buyer close on the property.
However, this is only worth trying if your down payment is only a few percentage points below the recommended 20 percent down payment mark. Highly motivated sellers might be prepared to consider a reduced sales price of 1% to 4%, but very few will consider anything above that. Buyers with a more significant gap to cover in reaching 20 percent equity would be advised to find a less expensive home.
When calculating a home's LTV ratio, the mortgage underwriter will use the appraisal value determined by a qualified appraiser. While these appraisers do tend to be right most of the time, they're not above occasionally making mistakes. You can request a reappraisal if you suspect the appraisal value is inaccurate. However, the lender will not allow for a reappraisal simply because you don't like the first result; you must have reasonable grounds (as specified by the lender) for making this request.
You can also choose to go with a different lender to hope their appraisal will be more in your favor. But again, as with the previous point, this is seldom worth trying if there is a large gap between your down payment and the 20 percent equity mark. There's also a fair chance that the reappraisal will come back with a higher number than when it was first appraised, leaving you in a worse situation. Ordering a reappraisal or choosing a different lender will also stretch out the closing period, which may upset the sellers enough that they're prepared to go with a backup offer from another buyer.
In short, raising your down payment or finding a less expensive home are your best options when faced with an LTV ratio above 80 percent. Of course, you can still choose to accept the terms of a higher interest rate and PMI, but you will need to be confident you can meet these obligations.
While your LTV ratio will be an essential part of the puzzle during your mortgage application process, it's not everything. Lenders will also consider other factors, such as your credit score, the length and type of the mortgage, and current interest rates in the market, before deciding on your loan terms. When in doubt, buyers are advised to seek consultation from a qualified financial advisor.