New York City's co-op boards are notoriously fickle. They can reject you for any reason, providing it does not break any laws. Notably, the board cannot deny your application for (fair housing) purposes – race, religion, color, creed, age, national origin, citizenship status, gender, sexual orientation, disability, and marital/family status.
That leaves the board with plenty of latitudes, however. Buyers can minimize their chances of rejection by knowing what New York City co-op boards are looking for in applicants.
Your credit rating is vital in the home buying process, of course. However, the board is looking beyond whether or not you qualify for a mortgage. They likely want to see a FICO score in the 750 to 850 range. Different categories put you in the "excellent" tier. Your first step is to examine your credit report before starting your home search to see any mistakes.
Several factors impact your credit score. While the models are propriety, some experts have quantified the different considerations. Foremost is your payment history. If you have had issues paying on time in the past, you cannot do much to improve your score in the near term. You should always try to make your payments on time, even if you do not pay off the entire balance.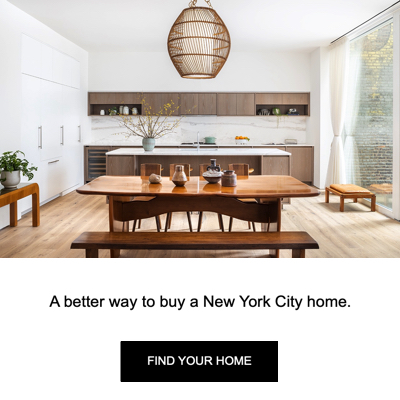 Two other essential factors are credit utilization and your loan balances. You can boost your score by paying down your credit cards and other loans.
Aside from your credit score, the co-op board wants to see that you do not have a mountain of debt. Individual loans, such as student debt, will not likely give the co-op board pause. But, large credit card balances are going to make the board nervous.
Most co-op boards look for the post-closing liquidity you have. After accounting for your closing costs in liquid assets, they are looking for at least one year's worth of carrying costs (maintenance fees and mortgage payment). You can calculate this by dividing your liquid assets by your estimated monthly carrying costs. Many New York City boards want you to have much more, with two years' worth of post-closing liquidity more common.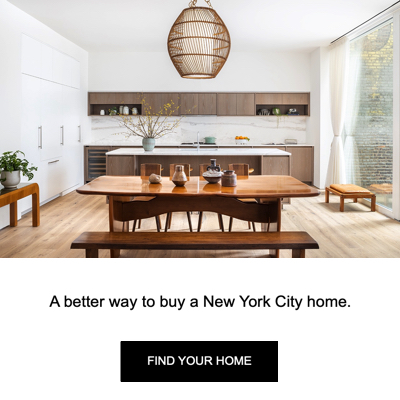 The definition of "liquid assets" is a little tricky, though. Boards use different criteria, with some viewing it narrowly (e.g., cash). Others take a more expansive viewpoint (e.g., including retirement accounts). If you have narrowed your co-op search down to individual buildings, you can further inquire to see if you will have adequate liquidity following your closing. Otherwise, a more conservative approach to liquid assets will put you in a stronger position when you present your financial information to the board.
New York City co-op boards want to see a certain income level versus projected carrying costs. Generally, your debt-to-income (DTI) – monthly expenses should not exceed your income by more than 25%, including maintenance and mortgage payments.
Keep this rule of thumb if you find a co-op unit in a beautiful building. It may very well save you from the board rejecting your board application.
The board is seeking applicants that have a steady employment history. The board will view it negatively if you have been a job hopper. In this case, you should be prepared to explain. The board may not find it satisfactory, though. A spotty employment record could doom your application, even if everything else is in order.
You must ensure the information you put down on your application matches your tax return. You likely need to provide the board with two years' worth of taxes and W-2 forms. This should be easy enough to provide.
But, check your figures. Any discrepancies, even honest mistakes, will arouse suspicion.
Generally, co-op boards are seeking full-time residents. The board will likely hold it against you if this is your second home. There are a lot of reasons that many boards maintain this viewpoint. Generally, full-time residents have a greater financial and personal interest in the building.
You should demonstrate that you are a good neighbor who respects the other residents. Remember, the board members are also unitholders that live in the building. Naturally, they want friendly neighbors. Ideally, you have a "clean" application with no blemishes. These include arrests or if you have ever been sued.
Aside from those obvious issues, your potential future neighbors want quiet people. If it entails making a lot of noise, your vocation could doom your application. Additionally, if your job generates a lot of foot traffic into the building, this will draw the board's ire.
Co-op boards are also looking for solid professional and personal reference letters. Generally, three to six letters should suffice. The board may also require recommendation letters from your employer (or clients/other professional associations if self-employed) and landlord.
For your reference letters, the board will want to know how long they have known you and for them to attest to your character. For instance, a powerful letter would have the author include various positive character traits, such as honesty and ethics, and back it up with anecdotes.
Your professional references should include the nature of your relationship, how long they have known you, your workplace accomplishments, and what you bring to the workforce (e.g., hard-working).
Prepare to pay fair value to gain acceptance. We recognize that everyone likes to obtain a bargain. This is particularly true given New York City's sky-high housing prices. But, the board wants to protect the unit owners' financial interests.
Of course, that does not mean you necessarily have to pay the list price. It would help if you did not overpay for your co-op unit. But, back up your offer with reliable, comparable sales data. Even if the seller accepts your offer, the board will resist if it does not reflect the fair market value,
The co-op board interview is crucial to receiving the board's approval. You should dress to impress and remain pleasant. The board is likely to ask you questions about your financial statements. You must be forthcoming and answer honestly. If you have any issues, such as your income dropping, this is your chance to explain.
Remember, information is power. Gaining the co-op board's approval can seem like a daunting process. Knowing what the board wants in a candidate can help demystify things. You can try to rectify certain areas, preferably in advance.