The hip Tribeca neighborhood is one of the most desirable places to live in Manhattan. Even the name itself is a chic acronym for "Triangle Below Canal Street." If you're thinking of moving to the Big Apple, here's a list of five things that make Tribeca the premier place to live. Read on to discover why so many New Yorkers want to live in this Lower Manhattan hotspot.
Once a haven for artistic types, Tribeca or is one of the most costly areas to live in Manhattan. It is known for its oversized warehouse-like lofts: quiet streets and stylish set of New Yorkers. Tribeca is recognized as one of the most desirable neighborhoods in Manhattan.
There is easy access to public transit and waterfront activities. Additionally, schools have an excellent reputation.
The borders of Tribeca are Canal Street to the north, Broadway to the east, West Street to the west, and Vesey or Chambers to the south. Tribeca is well known for its industrial architecture, many of which former factories now luxury lofts.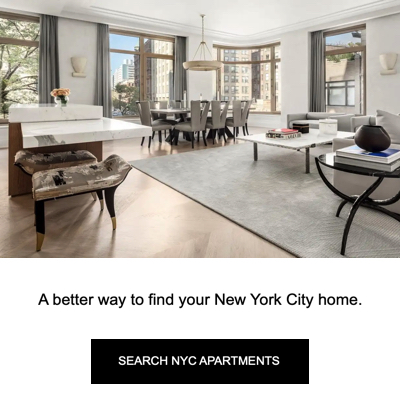 In the late 1960s and '70s, urban pioneers flocked to Tribeca for both studio and residential space in its sprawling warehouses. Since the 1980s, many of the area's buildings have been converted to condos in which Manhattan's elite now reside. Today, growth continues to dominate the neighborhood with high profile new condo developments such as 70 Vestry, 56 Leonard Street, 111 Murray Street, and the Four Seasons Residences.
Tribeca is home to a host of celebrities and film stars. Some of the enclave's present and past residents include actor/ director Edward Burns, singer/songwriter Maria Carey, actor/director Leonardo DiCaprio, rapper Jay-Z, actor Meryl Streep, and comedian Amy Poehler, and of course Mr. Tribeca himself, Robert De Niro.
Most small one-bedroom condos fall in the $1.5 million range, but more spacious apartments could cost several million. According to Streeteasy.com, a basic two-bedroom rental in a luxury building will run about $6,000 per month, but depending on size, location, and amenities, a unit could go well over $10,000 per month.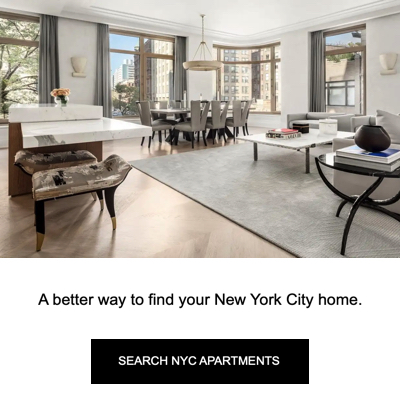 Expect prices to increase in the future. Tribeca offers space, safety, and luxury for those who can afford to live here, as well as good transit options, which brings me to the next point.
When residents walk through their neighborhood, they are treated to a visual feast of stunning architecture. The three-story Harrison Street Row Houses represent the Federalist style. By contrast, many of the buildings in this triangle are former industrial facilities. The American Thread Building showcases the Renaissance Revival design conceived by William B. Tubby. This unusual, curved building was one of the first industrial buildings in Tribeca to be turned into condominiums.
Quirk alert: An essential and recognizable building in this area is Hook and Ladder 8, better known as the firehouse from the Ghostbuster movies. The only question when you get there is, Who you going to call?.
Tribeca displays urban living at its best in its converted lofts. These open floor plans lend themselves to minimalist living and modern furnishings.
Expect to find lots of character in lofts and the apartments, including brick interior walls, exposed wooden ceiling beams, and tall windows. If you've got the money; this is among the swankiest places to buy or rent in New York City; since prices are some of the highest in Manhattan.
Tribeca sits on the banks of the Hudson River, and town planners have made the most of its waterfront location. Historic warehouse buildings have been converted into luxury lofts along the water's edge to take advantage of the excellent views. Diners jostle for tables at acclaimed restaurants that serve up dishes rivaling the waterfront locale.
Residents can also take time out in the 550-acre Hudson River Park. Tennis and basketball courts, a miniature golf course, and a playground help visitors of all ages get their heart rates up. An 893-foot boardwalk stretching from Watt Street to Laight is perfect for a lazy Sunday stroll. Telescopes at the west end of Pier 25 help locals watch the gulls, geese that call this New York waterway home.
Find a bench where you can sit under the shade of the trees in Duane Park. It is located in the first space the city purchased to establish a park. This neighborhood boasts about 800 trees, making it relatively easy to find greenery.
Many New Yorkers prefer to leave their cars at home and utilize the city's convenient and green public transport system. Tribeca is ideally situated to take advantage of this well-oiled system. Ten subway trains service the community, which has nine stations, including the significant-stop at Franklin Street. From this stop, you can get to the theaters of 42nd Street in 11 minutes, the cultural hub of Union Square in 14 minutes, and the shops of Columbus Circle in just eight.
The one train travels through the heart of the neighborhood with a stop at Franklin Street. The express 2/3 trains make a stop at Chambers. The A/C/E trains shop at Canal Street and Sixth Avenue, and the N/Q/R trains stop at Canal and Broadway.
You can also travel uptown on the M20 bus from Hudson Street or the M6 bus from Sixth Avenue, or head downtown on the M20 from Seventh Avenue or Varick Street. From Chambers Street, you can also travel across town on the M22 bus.
Tribeca boasts superior educational institutions for students of all ages. The neighborhood's children enjoy world-class education at P.S. 234 Independence School, regarded as one of Manhattan's best public elementary schools, and P.S. 150 Tribeca Learning Center, which boasts small classrooms for personalized education. Older children can study at Stuyvesant High School, one of nine specialized high schools in New York. Its alumni include string theorist Brian Greene, actors Lucy Liu and Tim Robbins, political adviser David Axelrod, and four Nobel laureates.
Manhattan Community College in the neighborhood serves College students well. Students can earn associate degrees in more than 20 disciplines — the New York Academy of Art established by Andy Warhol.
You'll find great shopping along West Broadway; fashionable boutiques, such as Bogner and A Uno, are located here. Hudson Street is also a destination for a variety of shops and restaurants. Favorite eateries like Locanda Verde and Odeon are two of Tribeca's best, and you'll find both on Hudson. Wander the cobblestone streets, and you'll discover De Niro's Tribeca Grill and Locanda Verde in the heart of the nabe.
For nature and outdoor activities, residents frequent Hudson River Park, Duane Park, and City Hall Park, which lies at the south end of the neighborhood. What the area lacks in park space, it makes up for in its access to the waterfront, just minutes from most addresses.
Tribeca is the location of the world-renowned Tribeca Film Festival, which takes place each spring. Robert De Niro and Jane Rosenthal founded the festival in 2002 to aid in the rebuilding efforts of Lower Manhattan after the September 11 terrorist attacks. The TFF also clearly defines New York City as a major filmmaking city. Each season, films are selected to compete. A plethora of international films from around the globe premiere at the festival as well.
Once a year, Tribeca becomes one of America's best cities for star spotting. For almost two weeks every April, the neighborhood comes alive for the Tribeca Film Festival. The event showcases independent movies and allows cinema buffs to hear the industry's most creative minds speak at panel discussions. It attracts about three million people to Tribeca, including many publicity-shy celebs.
When you live in Tribeca, you don't have to look up to see the stars. You're likely to see them walking on the sidewalk. Among the celebrities who live in Tribeca are Billy Crystal, Gwyneth Paltrow, and Jon Stewart. Residents of this neighborhood also may bump into the likes of Meryl Streep, Paul Bettany, and Jeremy Piven.
The star wattage increases significantly when the annual Tribeca Film Festival gets underway. It's like having a little slice of Hollywood in your backyard for 11 days. Even if you do not attend any festival events, expect to see celebrities, directors, and other industry insiders walking the streets of Tribeca.
See and be seen at the Canal Room on West Broadway. This club is a top-notch venue for showcasing musicians such as Lil' Kim. Get lost in the underground scene at the Santos Party House. This stripped-down club is all about featuring deejays who play soul, house music, and other underground favorites. Want a change of pace? Laugh it up at the Tribeca Comedy Lounge, located in a spacious rehabbed basement, and boasting a delicious menu. Enjoy living in one of the most vibrant, upscale neighborhoods in Manhattan. It's the epicenter of calm thanks to the public amenities, converted properties, and celeb cred.
With so many great features and amenities, it's easy to see why Tribeca is one of New York's most popular neighborhoods.