You may have heard buyer's agents providing their clients with a commission rebate. It isn't evident since the seller pays the commission, which is co-brokered between the listing and buyer's broker according to a pre-arranged co-broke formula. The respective individual agents further spit the commission. However, under a buyer's agent rebate situation, the agent agrees to forgo part of their commission, returning it to their client.
Since everyone wants to save money, this is tempting and may cause you to sign on with an agent. However, there are many downsides that you should carefully consider.
An amateur agent looking to build their business might offer a prospective client a rebate—a smart move in the competitive real estate market. However, you do not want your agent to learn and gain experience at your expense. After all, this is likely the most expensive purchase you will make in your lifetime. The city's median purchase price was $630,000, according to the Real Estate Board of New York (REBNY). However, for all properties, it was nearly $1.1 million and $755,000 in Manhattan and Brooklyn. A condo costs more.
The real estate industry has several people attempting to work part-time. This agent may offer a rebate to compete with full-timers. This balancing act does a disservice to buyers. Such a profession demands one's full-time attention. A part-time agent may not give his entire thoughts to their client. Additionally, they may not fully understand the market.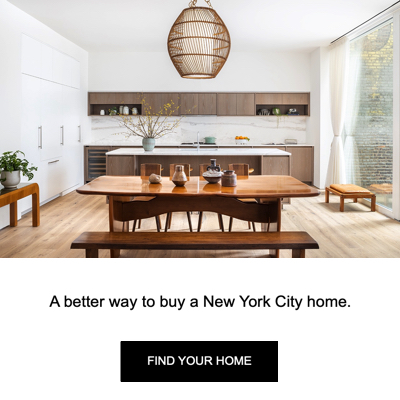 Those are just starting, and part-time buyer's agents likely lack relationships that can hurt the buyer. A more experienced agent knows many listing agents and boards, building relationships and gaining each other's trust through the years. These can facilitate a sale. Alternatively, a lack of industry relationships can hurt your chances of buying the property.
There are also many services a real estate agent can refer to their client, from locksmiths to critical players in the transaction. An experienced, full-time buyer's broker has built up a list of competent people for you, including a home inspector, contractor, lender, and attorney.
As with other things in life, what you pay for is what you will get in real estate. All else being equal, of course, buyers should want a rebate. However, inexperienced or part-time agents are often given, meaning you are not benefitting from a venerable agent's experience and an extensive network of experts.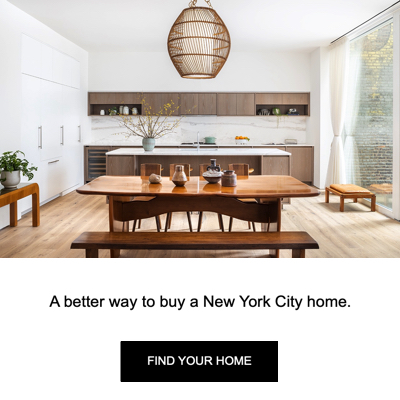 Think about why a real estate agent is offering you a rebate. If the agent had a solid client base and enough business, they would not need to discount their commission.
The high turnover indicates this is not a profession for everyone. According to estimates, a challenging industry, 75% of agents leave after the first year on the job. Successful agents are driven, motivated, smart people with excellent communication skills. These are the agents that can help you the most.
We've all heard the saying, "If something is too good to be true, it probably is." If it sounds too good to be true, it is. That especially applies to discount real estate brokers. They've been around for quite some time. However, since the emergence of the internet, their numbers have grown. These brokers claim they will save both buyers and sellers lots of money. The facts, however, often tell a different story.
Online discount brokers started in the tri-state area when a new breed of tech-savvy entrepreneurs married tech with real estate brokerage.
In 1999, a new online brokerage came on the scene in New Jersey and New York. It was called Your Home Direct, or YHD.com. They offered to sell a home for a 2% commission vs. the standard commission rate of 6%. YHD.com hit the market with a barrage of wall-to-wall T.V. spots. You couldn't turn around without seeing a billboard, hot dog stand umbrella, or hearing a radio spot touting "2% commissions".
One smart billboard even featured the headline "Mine's Smaller Than Yours. 2% Commission." This ad campaign's response was so overwhelming that YHD.com's website and call center crashed during the first week. While the advertising targeted home sellers, buyers were most calls to that call center.
YHD.com was quickly bought out by the largest broker in the U.K., Foxtons. YHD.com soon adopted the Foxtons name. With a piggy bank full of cash, Foxtons soon became the fastest-growing real estate brokerage in the U.S. In one month alone, they closed 500 homes in New Jersey. Home sellers were tripping over themselves to list their properties with the company. Traditional brokers feared for their existence. Had their model become the Dodo bird of real estate?
Foxtons could charge a 2% commission because they did not pay agents a commission. Instead, they paid them a small salary and loaded them with many listings. Some agents juggled upwards of 70 listings at a time. Such a workload was impossible to manage. Quite often, the last time a home seller would hear from a Foxtons agent was when they listed their property. Then, radio silence. Buyers, too, were ignored.
Before long, word got out that dealing with Foxtons was an absolute nightmare. Business trailed off, and when the financial crisis hit, Foxtons was no more. They were $40 million in the hole when they closed their doors.
Foxton's experience did not dissuade others from following the discount and rebate model. Today, many brokers offer low commissions to sellers or rebates to buyers. For example, the national "tech-enabled" broker, Redfin, will list a home for a 1% commission.
Others offer buyers a rebate to buyers, giving them a percentage of the buy-side commission.
There is an underlying problem with discount brokers. If a broker cuts their fees, they have to cut something to pay for that. They cut service. Not having the undevoted attention and full benefit of an experienced buyer's broker can be problematic, particularly for buyers. The purchase of a home is likely the most substantial investment they'll ever make. It's not the time to pinch pennies.
Buyers and sellers need only to look at the economics of a home transaction to see that low commissions and rebates don't add up. What appears to be a great deal isn't.
It's almost impossible for a real estate brokerage to make money charging commission rates. As many think, a 6% commission isn't 6% in the pocket of a single agent. That 6% is co-brokered between the listing broker and the agent who works for him. The remaining 3% goes to the broker and agent representing the home buyer.
A 6% commission is a 1.5% commission for four people. That doesn't leave much for anyone when the commission or rebate; is thrown in. Often commissions are also 5%, which reduces the net sum further.
A buyer entering the home buying arena without professional help is like a gladiator walking into the Coliseum without a weapon. Your opponent – the seller – has a savvy agent with every trade trick, ready to get the best deal for their client at your expense. Buyers should have someone in their corner whose fiduciary duty is to represent their interests and interests alone.
Homebuyers should turn to those who do home buying for a living. Knowing the current market value is hard unless you follow it daily. For example, Finding a suitable apartment or townhouse can be challenging, given the excess of properties not worth buying in N.Y. And negotiating the deal requires particular expertise. No country would go into trade negotiations with another country without a professional negotiator. This principle holds for buying a home.
The simple fact is that using an excellent buyer's broker to represent you will, in almost every case, result in a much better deal.
Buying or selling a home in NYC requires extra work that typically doesn't occur elsewhere in the country. The sale logistics demands specialized knowledge of the city's laws, co-op, and condo building rules – which are different in every building – and an ability unnecessary in, let's say, Omaha.
Agents must organize condo or co-op board applications and interviews, coordinate showings with listing agents, estimate the fair value and have the insight to guide you to properties worth buying. Agents also have to gather mountains of financial and supporting documents for buyers so board members can assess and approve without issue. These are just a few agents' specialized jobs for New York buyers. Importantly, this is not a job for part-time, underpaid, or inexperienced agents who often work for discount brokers or those who hand out rebates.
If you want a happy outcome when buying or selling a home, consider discount brokers' claims or lured-in rebates. If you do the math, the numbers don't add up. As another saying goes, "There's no such thing as a free lunch."