For most people, buying a home is among their most important purchases. Buying a home can be an intimidating experience, with many facts and figures and general knowledge to cover. We recommend hiring an exclusive buyers agent, especially if you are a first-time homebuyer or relocating to a new city. When in the market to buy an apartment in NYC, take the time to interview your buyer's agent properly. This person will be your loyal guide and representative with fiduciary duty through the buying process. Having the right buyer's agent for the job is crucial. The way to do this is by asking them some tough questions.
Finding a buyer's agent that best suits your needs can be challenging. There will be obvious ones, such as, What are your commission fees? What Neighborhoods do you specialize in? And How long have you been in the business?. These are the right questions, but there are other more probing ones that you might not think to ask. So before you hire, ask the questions below.
While the number of years in real estate is not necessarily an indicator of success, working full-time in the industry indicates that they have on-the-job experience, where most skills are learned through practice.
Spending time buying homes in your preferred neighborhoods indicates that the buyer's agent understands the area. Significantly if they have already helped buy homes there in the past.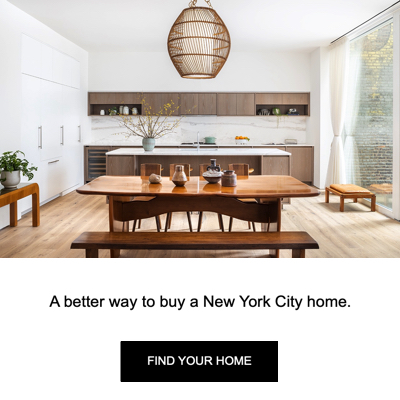 There are three different buyer's agent types, so you will want to ask this question if you are looking for a specific agency representation.
Non-exclusive buyer's agent (represent buyers and work with brokerages and sellers of their choice, but there can be a conflict of interest if they work with an office that also has seller's agents)
Designated buyer's agents (represent the buyer)
Exclusive buyer's agent (represents buyers only and doesn't list properties for sale)
A buyer's agent should be able to recommend mortgage lenders, home inspection services, painters if needed, and other essential services necessary when buying a home. A seasoned buyer's agent can give you more than one company, let you know if they have a relationship, and receive compensation for their recommendations.
A buyer's agent in the area you are considering should be familiar with local laws and regulations and point you in the direction of local, regional, state, and federal programs that help with home purchases and improvements. A great buyer's agent may also be aware of alternative programs, grants, and loans.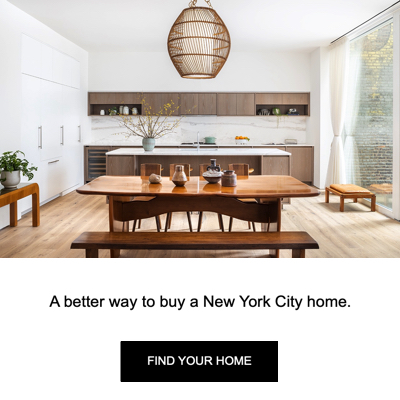 Real estate developers and sellers may be offering incentives to help sell their property despite a robust recovery in the housing market and limited inventory.
These include those from the Accredited Buyer Representative (ABR) certification from the National Association of Realtors® and The Certified Buyer Representative (CBR) designation. Also, the National Association of Exclusive Buyer's Agents (NAEBA)
The seller pays the listing agent and buyer's agent commission in NYC. However, be sure you know who will pay your buyer's agent upfront.
Please find out the best way to reach your buyer's agent and how they communicate to ensure that you are both on the same page at all times, whether text or email is your preference. When working with a buyer's agent, you will want a responsive and dedicated broker to keep you ahead of your competition.
You'll want a buyer's agent that knows how to handle challenges with grace and professionalism. Having them relate a client's horror story will give you an insight into how they deal with challenging people and circumstances. Any agent that immediately starts trash-talking a former client on the worst terms should raise a few eyebrows. That's not how a professional should speak about previous clients, nor is it an agent you should consider. But if they demonstrate patience and expertise in handling an awkward situation, you can be sure of them.
You'll work best with an agent with a similar lifestyle to yours. Asking this question gives you insight into the up-and-coming neighborhoods and your broker's mindset. You'll work together much better if the agent listens properly and understands your needs personally. For instance, if they have a family, they'll know what neighborhoods are the best for raising kids. They'll know what amenities and local services are vital to you if they're career-oriented.
House hunting can be time-consuming and exhausting. A seasoned buyer's agent will know this and have a system that focuses on properties best suited to your needs. You may not be able to view all properties or maybe a foreign investor, so you'll want to know if they can preview for you. In a competitive marketplace like New York City, excellent properties sell quickly depending on pricing, so also advised to move quickly once a property comes to market.
Their answer will not just tell you how they'll help you narrow down your choices but also what their approach to finding a home will be—for instance, an honest opinion on a property's pros and cons.
Money always opens doors, except not always for a Co-op. Suppose you compete in a hot market like NYC, a buyer's agent with a few more tricks up their sleeve than just upping the price. They should demonstrate the proper market knowledge and negotiation skills to give you an advantage over the competitors. Simple as asking the seller's agent the right questions to find out what is most important. It could be a quick closing, a delayed closing, a post-closing possession agreement, a specific contingency, or a buyer they like and trust.
Sometimes a simple list of pros and cons may not be enough. Having an agent who fully understands your needs, market knowledge, and clarity of vision can help move things along. You should feel comfortable talking with them about any issues or concerns you might have. Common questions include property valuation and the future potential of a particular property or neighborhood. An experienced agent will help you look past the small details and see the bigger picture.
As with any service provider, ask for referrals and testimonials to determine if previous clients were pleased representation provided. Websites like Google offer an excellent reference to learn what other home buyers experienced.
These questions are an excellent way to start a conversation about home buying. Depending on your needs and preferences, you may also want to choose a buyer's agent specializing in first-time home buyers, condos, co-ops, or townhouse properties.