Owning a home in New York is a dream for many. The housing landscape offers many options, from pre-war co-ops, modern condos to historic brownstones. However, navigating the challenges of homeownership requires careful consideration and strategic decision-making. We explore some of NYC homeowners' most common mistakes, shedding light on potential pitfalls and offering valuable insights to ensure a successful and fulfilling homeownership experience.
It's easy to overlook the importance of furniture measurements and room sizes when moving into a new NYC home, but there's an additional consideration: the accuracy of floor plan measurements. Sometimes, square footage measurements on floor plans can be taken from the back of the wall, leading to discrepancies in usable space. Failing to account for these factors can result in cramped or awkward arrangements that compromise aesthetics and functionality. You can ensure a harmonious, comfortable living environment by accurately measuring furniture, assessing room dimensions, and being aware of potential discrepancies in floor plan measurements.
One of the most prevalent mistakes is underestimating the true cost of homeownership. Beyond the purchase price, NYC homeowners must contend with property taxes, homeowners association (HOA) fees (where applicable), home insurance premiums, maintenance, and unexpected repairs. Failing to budget for these additional expenses can lead to financial strain and disrupt your long-term plans. Calculating these costs accurately before committing to a property and having a contingency fund is imperative.
While it's natural to focus on personal preferences and immediate needs when purchasing a home, ignoring the potential resale value is a common oversight. NYC's real estate market is dynamic, and location, neighborhood trends, and property condition greatly influence resale potential. Investing in a property with strong resale value ensures financial flexibility and future opportunities. Research the historical price appreciation of the area and consider the long-term market outlook.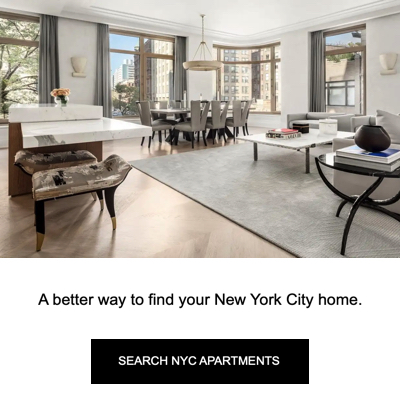 Many NYC homeowners underestimate the costs associated with renovations and ongoing maintenance. The city's unique architecture and regulations may lead to higher renovation expenses. Additionally, regular upkeep is essential to preserve property value. Neglecting maintenance can lead to expensive repairs and diminish your investment's long-term potential. Prioritize routine inspections and allocate a portion of your budget to maintenance and potential upgrades.
NYC and buildings have strict regulations regarding renovations and alterations. Underestimating the complexities of obtaining necessary permits and approvals can result in delays, fines, and legal complications. Whether planning a minor cosmetic update or a major renovation, consult with professionals well-versed in building alteration agreements and local regulations to ensure compliance.
The pressure to make quick decisions in the fast-paced NYC real estate market can lead to skipping essential due diligence steps. Rushing into a purchase without thoroughly inspecting the property, reviewing legal documents, or understanding zoning regulations can result in unforeseen complications, disputes, and legal issues. Engage professionals such as inspectors, attorneys, and real estate agents to guide you through the due diligence process.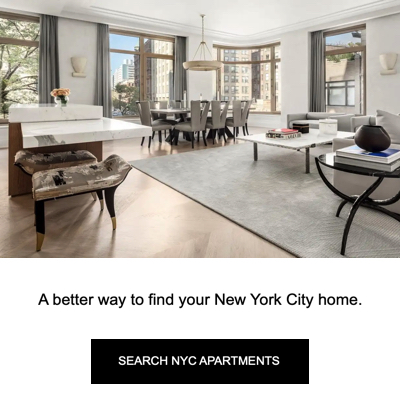 Location is a defining factor in NYC real estate. Misjudging the neighborhood's dynamics, proximity to essential services, public transportation, and future development projects can impact your quality of life and property value. Thorough research on the neighborhood's current and potential future trajectory is crucial. Explore the area during different times of day and engage with residents to gain a comprehensive understanding.
Condos and Co-op apartments are typical housing choices in NYC. Each has rules, regulations, and financial structures that can significantly affect your ownership experience. Ignoring or misunderstanding these rules can lead to clashes with neighbors, unexpected fees, and difficulty selling or renting out your property. Familiarize yourself with the building's bylaws, restrictions, and approval processes.
NYC's extensive transportation system is a lifeline for many residents. Underestimating commute times and accessibility to work, social activities, and essential services can lead to frustration and a diminished quality of life. Prioritize a location that aligns with your daily routines and preferences. Test different commute routes during rush hours to gauge the actual travel time.
Securing financing early in the home-buying process is essential, especially in a competitive market like NYC. Failing to obtain pre-approval for a mortgage can result in missed opportunities and delays in making offers on desirable properties. Work with a reputable lender to understand your borrowing capacity and obtain pre-approval before beginning your property search.
The allure of owning a piece of the NYC skyline can lead to overextending financially and setting a realistic budget based on your financial situation and long-term goals. Stretching your finances too thin can jeopardize your financial stability and limit your ability to enjoy other aspects of city life. Consider all associated costs and potential future expenses before determining your budget.
With the increasing concern over climate change, homeowners should consider environmental factors when purchasing a property. NYC is susceptible to rising sea levels and extreme weather events. Ignoring resilience measures and flood zone information can put your property at risk and impact insurance costs. Research the property's vulnerability to environmental hazards and take necessary precautions.
With rising utility costs and a growing emphasis on sustainability, ignoring energy efficiency can be costly. NYC homeowners should consider energy-saving measures such as installing energy-efficient appliances, sealing drafts, and upgrading insulation. Prioritizing energy efficiency reduces utility bills and contributes to a more environmentally friendly home.
NYC neighborhoods often have active community associations and local initiatives. Neglecting community engagement and failing to participate in neighborhood events can hinder your integration into the local fabric. Involving can lead to valuable connections, a stronger sense of community, and a more enjoyable homeownership experience.
Perhaps one of the most significant mistakes is attempting to navigate the complexities of NYC homeownership without seeking professional advice. Real estate agents, attorneys, financial advisors, and home inspectors offer invaluable expertise to help you make informed decisions and avoid costly missteps.
Owning a home in New York City is exciting and rewarding, but it requires careful planning and a keen awareness of potential pitfalls. By avoiding these common mistakes, homeowners can enjoy a stable and fulfilling homeownership experience while navigating the complexities of the urban real estate landscape. Whether you're a first-time buyer or a seasoned homeowner, being mindful of these potential missteps will empower you to make informed decisions and build a solid foundation for your life in the city. Remember that diligent research, financial prudence, and professional guidance are essential to a successful and satisfying journey into NYC homeownership.