Despite the pandemic chaos, New York City's real estate market has been on fire throughout 2021. More apartments were sold in the third quarter than at any other time in the last three decades, even as international buyers have been mostly absent from the market due to travel bans. With borders reopened again (to vaccinated travelers), foreign buyers are expected to arrive soon and turbocharge the market further.
What does the future hold for these buyers and the broader market?
International buyers have played a significant part in the NYC real estate market, especially high-end condos. When the pandemic arrived, these buyers dried up fast. Between April 2020 and March 2021, only 107,000 residential properties were purchased by foreign buyers across the United States. This represented a 31% decrease from the previous year and the worst in decades for foreign investment.
Despite this sudden shock, the NYC market has recovered surprisingly well, even with the severe lack of foreign buyers. We can thank domestic buyers for that, who have always been a bullish force in the market but have also been attracted by a drop in prices. The margin on that price drop, though, is closing fast, and we can expect prices to increase again in the coming year.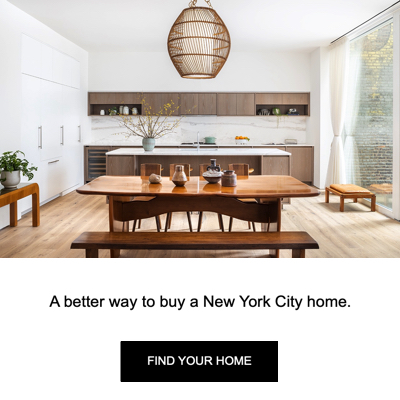 Now, with foreign buyers starting to return, it is pretty safe to say that things will get pretty competitive in the next few months. However, we also need to be cautious. While foreign buyers are starting to trickle in again, we may not see them arriving in large numbers until spring 2022. The recent news reports about a new Covid variant, Omicron, are also a cause for concern. It remains to be seen whether this new variant will lead to any climb back on the border's reopening.
So far, a lot of the activity we're seeing is coming from Dubai and China. Chinese buyers are showing interest in acquiring large apartments for their children living in the United States. Last year, there were concerns over an uptick in anti-Asian discrimination, but this is no longer perceived to be much of a problem as it was then. South American buyers are also starting to return, and we are seeing more interest from buyers in Japan, Hong Kong, Taiwan, and Singapore. While beginning to trickle in since the border reopened on November 8, European buyers will likely not start showing up in high numbers until spring 2022.
As the wave of foreign buyers continues to rise, we can expect the most significant impact to be in Midtown Manhattan. This has always been a popular area for foreign buyers, one that was hit hard by the pandemic closures. With Broadway reopening and the return of restaurant dining, Midtown is starting to come out of its pandemic-induced hibernation. This significantly raises the appeal for foreign buyers looking to acquire a Pied à Terre in the city.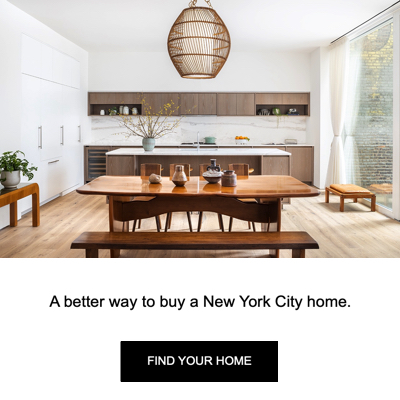 Another incentive for many of these buyers is the presumed discounted prices they expect to get. This is worth getting out of the way now. There is no "fire sale" here, and you may be setting yourself up for disappointment to expect it. There are certainly some price chops and maybe a few opportunities for early birds in the high-end luxury market. Do not expect bargain rates as the Covid discount has been shrinking fast. In the third quarter of last year, the difference between the closing price and the last asking price was 8.9%. Far higher than the percentage for this year's third quarter, which sits at 5.6%.
There is also an issue with inventory supply. High-end new development condos are available; however, it will be more challenging to find a 1-bedroom new development with outdoor space in a choice neighborhood. Places like that are selling fast and often sight-unseen. These are the types of units most investors will be interested in, and they are getting bought at a startling rate.
To combat this, we may start to see investors shifting their interest from condos to townhouses. A bonus to this is that they won't have to worry about the visitor restrictions that many condo buildings are still under. However, this does mean not having access to full-service building amenities or a super that can check on their unit from time to time. Expect property managers to see their workload double in the coming year.
Foreign transactions have been picking up steadily in the past few months, though most of their focus so far has been in the $2-$3 million price bracket. The largest transaction of the year, $157 million, actually came from Hong Kong and Taiwan residents Kevin Johan Wong and his wife, Tina Lin. Given time, we can expect more foreign transactions to unfold over the winter, but the most significant influx probably will not come until the coming spring. The competition will likely be fierce for those buyers whose price range has limited inventory, this being the $2-$4 million price point.
How much of an impact this will have in the broader market is challenging to say at this point, but it is a cause for optimism. Real estate agents are sure to have their hands full, not just with taking on new clients but also bringing them up to speed on the current state of the market.
With prices beginning to rise again, the future looks bright for NYC sellers. Those looking to take advantage of the return of foreign buyers should know what they are up against. High-end new development condos will be attracting the most interest, but with competition expected to be fierce, there may be room for other sellers to grab a slice of the pie.
Focus on advertising whatever unique features your listing has to offer. This could be a building with an exciting history, a superb location, or deluxe amenities and services. Use technology to get your listing noticed, such as 3D tours. Go all out with hiring professionals to help with moving your listing. Don't just hire a listing agent, but also a real estate photographer and a staging company. Ensure your listing agent is advertising your property not just on local websites but also on international ones.
When the pandemic first struck, commentators were quick to declare (yet again!) that New York was dead. Those predictions (as they always have) proved to be both exaggerated and overly pessimistic. The NYC market has come back strong and looks just as enticing to a foreign buyer as it always has. Those who get in first may still take advantage of the Covid discount but do not expect any rock-bottom prices. In any case, the sooner you can beat the anticipated surge in sales this coming spring, the better your chances will be.