For many homebuyers across the country, the coronavirus pandemic has come as a great shock to their plans. Among many other things, it has hugely affected the home buying process. Anyone who was about to close on a home may be fearful about proceeding. Anyone who was about to enter the market may now be feeling uncertain if they should. Such fears are understandable. But the fact is the real estate industry is no stranger to crises, even one as unique as this. Deals in New York City are still moving ahead. New buyers continue to enter the market, virus or no virus. But the face of the business has undoubtedly been changed. New ways of doing business are now the norm, and an entire industry is left to adopt radical changes.
To help prepare, this guide will answer your most pressing questions about buying a home and guide you through the process of doing so in the age of coronavirus.
It certainly is. But the challenges involved make the whole process a little more complicated. The Department of Homeland Security has declared that residential and commercial real estate services are essential services that can continue. However, the need to maintain social distancing has thrown a wrench in what is traditionally a face-to-face business. The real estate industry often gets compared to a lumbering bear. One is slow to move and respond to change. But it's doing just that as the crisis continues. New technologies are embraced to ensure that deals can still move forward. New approaches to doing business are developing daily.
However, the changes the pandemic has brought to the home buying process may be with us for some time. Some of the changes are also sure to cause discomfort for buyers. In-person viewings of New York City homes are currently not possible. Social distancing means that most steps in the buying process are now conducted online. It's a tough situation. But if you're a determined buyer, these are all surmountable obstacles on the path to homeownership.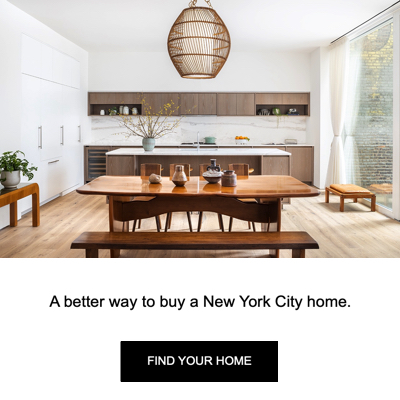 It comes down to your comfort level for doing business at this time. The industry is adapting rapidly and introducing approaches that minimize health risks for everyone involved. Most agents are now working remotely and conducting most of their business virtually. Virtual showings have replaced open houses. Closings are now orchestrated online, where physical meetings or private showings take place, with every precaution taken to limit exposure to COVID-19.
Anyone who has tested positive or come within contact has been advised to stay at home. But if you're otherwise healthy, there's little to fear from conducting business now. Just make sure you take some health precautions before you do. Maintain social distancing of at least six feet, wear a mask, and wash your hands before and after going out. Virtually all steps in the buying process are now digitized, so there's little to fear.
Have you been waiting for an opportunity to purchase a home? Then now may be worth considering. With no reference to compare during this crisis, we certainly now know a home is essential in both good times and a pandemic. Lower pricing, the ability to negotiate, and low interest rates are a strong basis for staying in the game. Especially so when you consider all the people refinancing their homes now. Sure to eventually lead to higher interest rates. Another reason is less competition. Those who do stay in the game will be in a stronger position to negotiate with sellers. All in all, this presents a buying opportunity for committed long-term buyers.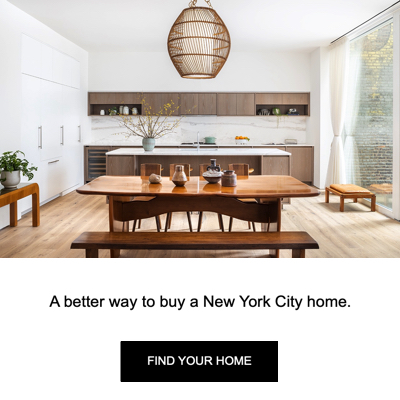 Take a long hard look at your finances. Strong career stability, a sizeable down payment fund, and the ability to qualify for financing make buying a home a wise choice, even now without saying in the right location for the right price. The same is true also if you're looking for an investment property. There will be many opportunities and the potential to get a great deal and excellent terms on financing. However, if your financial future is uncertain, then you might want to take more of a wait-and-see approach.
Gone are the days when you could meet up with your Buyer's Agent and travel from one property to the next. New York's stay-at-home order and social-distancing measures mean that, for now, it's no longer possible to view any properties physically. A severe blow to an industry traditionally reliant on physical meetings. Almost overnight, real estate agents, lenders, and lawyers have had to rethink their entire model for doing business.
"Virtual" is the new buzzword. One, you'll be hearing a lot of as you do tours like this for the foreseeable future. To give you an idea, the number of online listings offering video walkthroughs has almost doubled in recent months. The potential deals on offer mean that many buyers have embraced this approach to home hunting enthusiastically. However, keep in mind that virtual tours are far from ideal when choosing a home. So, do proceed with caution.
Try to gather as much information as you can on a property through video walkthroughs, 3D tours, and listing photos. Your buyer's agent will also be able to FaceTime or Zoom you as they walk through the property. Be very selective and try to narrow down your search to two or three possibilities. If you like what you see, you need to be serious about making a real offer before moving ahead. Sellers and co-op boards are reluctant to move to the next stage unless you demonstrate transparency. We don't know how long the stay-at-home order will remain in effect or when limited physical viewings can rebegin. So, narrow your search down as best you can.
Having a real estate agent that you can trust has always been an essential part of the home buying process. Even more so now. Find someone willing to go above and beyond to help you find a home. When you're sure about buying a home in a specific area or neighborhood, find an agent who knows the area well and has relationships there. Another vital need is that they can listen to what you're looking for in a home and can, with expertise, represent you accurately through the required steps.
Anyone who needs mortgage financing for their purchase should be ready for tighter lending restrictions ahead. The COVID-19 pandemic has thrown much of the world into turmoil. But so far, at least home prices have not plummeted across the board. Mortgage rates have also remained low, but one thing that has changed is lending requirements. Banks are now being extra diligent in their underwriting standards and are making few, if any, exceptions. If pre-qualified for a mortgage before the pandemic, then you need to check with your mortgage lender to see whether you still qualify under the new standards. Many lenders are now seeking larger down payments and higher credit scores of 700+ from borrowers.
Above all, update your mortgage pre-approval letter. It is essential to show the seller you are qualified despite the current situation. If you're starting the mortgage application process, then you need to understand that while rates are at a historic low, that rate you see on TV might not be the specific rate you'll qualify for. The mortgage rate you are eligible for depends on your credit score, income, the kind of home you're buying, and the size of your down payment. Take stock of your current financial situation and get some quotes on what you can expect to borrow. For some people, that will mean having to put things on hold for a while.
Mortgage lenders aren't alone in implementing tighter standards. Sellers and co-op boards are also looking for healthy financials from prospective buyers. Volatility in the stock market means that sellers are asking buyers more questions about their financial preparedness. You should also expect to receive more questions about your work history and current job security.
As for the co-op board interview, expect to do it digitally via a video-conferencing app. Prepare for it just like you would a typical interview. Ensure all your financial information is up-to-date, practice answering any questions that may come up, and know your entire board package back-to-front.
Anyone fortunate enough to be an all-cash buyer still has to show that their brokerage statements and REBNY financial statements are in order and show proof of funds. Typically, this would only come up later in the deal. But sellers and now asking for these documents as a starting point to any negotiating. All-cash buyers do have the advantage that they stand to get a better deal due to the security an all-cash offer brings—a position they've always had, but one that's doubly so with the pandemic.
When reaching an accepted offer, there will be contract terms attorneys will want to negotiate before the deal moves to a signed contract. Real estate attorneys now include "COVID clauses" to protect buyers and sellers from the uncertainty of the current crisis. The exact specifics of these force majeure clauses will vary from one contract to another. In most cases, though, they'll allow for a contract to be extended for an unspecified time if any unexpected circumstances arise. Be patient, and try to remain flexible when moving towards the closing process.
One of the most significant issues for the due diligence period will be the notarization of essential documents. A process that previously required wet ink and the physical presence of the signer and notary. The passing of Executive Order 202.7. by Governor Cuomo on March 19, 2020, changed that. It's now possible for notaries to perform any notarial act via live video conferencing. Video conferences must be live and interactive. The signer must present valid photo identification at the start of the conference and confirm that they are physically present in New York. Once the document is signed on video with the notary watching, it must then be, transmitted to the notary by fax or email. The notary then fixes their signature and required information and sends it back to the signer.
Title searches are another issue as there is a backlog of requests to property managers and county clerks' offices. Some of which are closed or working shortened schedules making it difficult to determine the amount owed in taxes or unpaid utilities. As a workaround, title companies are holding estimated fees in escrow to help move deals forward.
As for home appraisals, lenders are allowing "drive-by" or "desktop" appraisals. A move that doesn't require a physical inspection. However, there is still some uncertainty about whether some lenders will accept these virtual notarizations and h appraisals. Talk to your buyer's agent, and they should be able to give you up-to-date information and provide workarounds.
Due to all the reasons above, the time it takes to get from an accepted offer to closing has increased, and we can expect it to get even longer in the coming months.
One workaround that some attorneys are using is to have all the parties gather in separate rooms and shuffle papers between them. There have even been some closings in car parks where both sides passed papers between their car windows. In such a scenario, it would be advisable to grant your real estate lawyer power of attorney. Doing so means you won't have to be physically present and limit the closing to only the essential people.
However, the best approach is with either an "escrow" or "virtual" closing. Escrow closings are when all parties use the services of a third party (i.e., an attorney, escrow company, or settlement company). In this way, each party signs and notarizes their respective documents and sends them to the escrow agent. Once the agent has gathered all documentation and monies, the closing conditions are considered met, and the transaction closes.
Virtual closings are like escrow closing but don't involve a third party. Instead, all parties use online tools to sign and notarize documents and exchange any remaining funds through wire transfers. However, there is still the issue of recording the transaction at a courthouse. Most government recording offices in New York currently won't accept e-documents. As a result, paper documents still need to be signed and delivered before the closing can be considered complete.
Major crises are always an uncertain time for conducting life-changing transactions. Memories of the Great Recession are still fresh in many people's minds, and the full effects of this pandemic are still unknown. That said, there are strong reasons for believing that any downturn in the economy will not be as bad as it was back in 2008. Market reports so far show that while there has been an enormous drop-off in closings and inventory, we do not see the massive price falls and panics to sell as we did then. If anything, the pandemic is showing how valuable having a home to call your own can be. NYC renters are in a difficult position now, facing rising rents, making it crystal clear how much more stable a fixed mortgage payment each month can be.
As shown above, the ability to navigate most of the buying process through online tools means that in no way has business come to a halt. When things can return to normal is anybody's guess. But we can be confident that we'll see a massive influx of interested buyers and rising prices when it does come. It makes getting in the game now all the more critical—especially the super low-interest rates before they start to rise again.