Real estate can often be a tough game to get into; when it comes to buying in New York City, that's never been more accurate. NYC can feel like a shark tank with high price barriers, extreme demand, and a sometimes-convoluted buying process compared to other markets. So it's not a place for timid buyers. However, if you've got the perseverance and drive of a true New Yorker, the results can be well worth it. One good purchase can open the doors to more high-value investments in the future. Also, the opportunity comes from having a home in one of the most sought-after destinations in the world.
If you think you've got what it takes, read on to understand what makes buying real estate different.
You've probably heard about NYC's high prices and small apartments. There's no sense denying it; a studio apartment in Manhattan can cost as much (or more) as a mansion in New Jersey. According to REBNY's 2020 Q4 report, the average price of a residential home in NYC, including condominiums, cooperatives, and one-to-three family homes, was $953,733. In Manhattan, the price averages are even more extreme at $2.5 million for a condo and $1.3 million for a co-op. Before adding maintenance or common charges, which are also pretty high.
You'll need to be ready for some high entry costs to get an NYC apartment. However, there is some good news; prices have softened since the pandemic. Of course, you'll still pay a lot for a home here, but at least you have a good chance of paying a little less than you would have for the same property last year. Keep in mind that price averages do not tell the whole story. Since there are so many super-luxurious homes here, some of which can go for the price of a Boeing 747, one major sale can throw off the average for the others.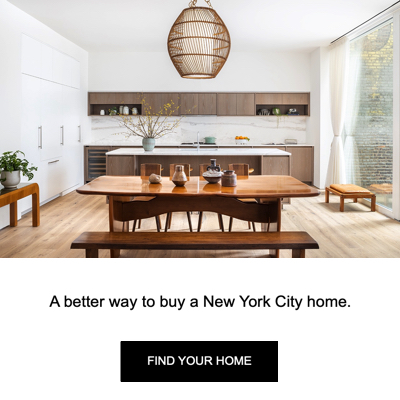 About 75% of NYC's housing inventory are co-ops. Compared to condos of similar size, the asking price for a co-op can be significantly lower. But they also tend to come with higher maintenance charges than you'd pay in common charges for a condo. Another major consideration with a co-op purchase is that you'll need board approval to close. Each co-op's board comprises tenants annually elected and holds a lot of power in deciding who gets in and who doesn't. The stories are legends about the many difficulties many buyers have faced when trying to get the board to sign off on their purchase. Worst of all, they don't have to disclose the reasons for rejection. The only exception is if you suspect discrimination, which can be very hard to prove.
That said, their strictness does have its reasons. As each of the shareholders jointly owns the building, it's in all their interests to ensure each new tenant can keep up with their maintenance charges and look after their unit. Anyone looking for a building with a strong sense of community and who doesn't mind living with many house rules can benefit from choosing a co-op. You know what you're getting into and have a good buyer's agent to help put together your board package.
New York is one of 22 states (at last count) that require an attorney to be present at a real estate closing. Once you've accepted an offer, your attorney's job is to review all documents to ensure the title, facilitate funds transfer, and coordinate for the closing day. An experienced real estate attorney is especially important if you're buying a new development. The reason is that it's hard to know when the apartment will be ready with new construction. Given the due diligence required for a purchase, it would probably be good to get one anyway, even if it wasn't needed.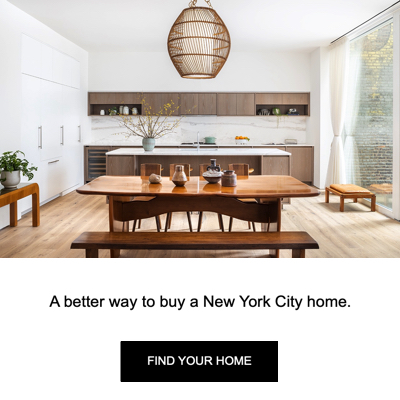 NYC attorney fees can start from $1,500 and go up. While it can seem like an unnecessary added expense, the cost is well worth it. Attorneys are also responsible for ensuring each party meets its deadlines and renegotiates when they don't. Ordinarily, a real estate attorney had to be physically present on the closing day. But since the pandemic started, the rules have been relaxed, and it's now possible to conduct a virtual closing. It's unknown whether this will remain an option once things have fully returned to normal. But so far, it's been a welcome change in an industry that's usually known for being slow to adapt.
If you've closed on a home sale before, you might think you know the drill. But NYC's market is a different beast entirely and can be so competitive you'll wonder whether your last rodeo was anything but a warmup. Even experienced property investors are often surprised when they first encounter NYC's fast-moving and uncompromising market. Almost anything that appears to be a good deal will attract multiple offers, many of which will be all-cash with little to no contingencies. So don't be surprised if your first few offers don't get you the goods. Home sellers also drive a hard bargain and play buyers off against each other. It's not unusual for a seller to send out two contracts to expect one buyer to back out or make a better offer.
Anyone buying with the help of a mortgage faces a challenging but not impossible road ahead. The most important thing Is that you do your due diligence for every property that catches your eye. You want to get locked into a contract before discovering that a property has problems or that the building is in financial distress. There's almost no way out of a contract once both parties have signed, not without losing your deposit. Do all you can to position yourself as a confident buyer and make your offer stand out.
If we only had one word to describe NYC closing costs, that word would be "insane." They are in their world and must be carefully budgeted for when determining what you can afford. To give you a taste, NYC closing costs can include a recording tax, attorney fee, title insurance, application fees, and a mansion tax if the property is priced at over $1 million. You can expect to pay between 1.5% and 6% of the purchase price in closing costs.
Then there's the matter of post-closing liquidity, a standard requirement with any co-op purchase in NYC. It varies from one building to another, but you need to have 1-2 years' worth of mortgage and maintenance charges in an escrow account. This is after you've already paid your down payment and closing costs. Your deal will never get past the board application phase without enough proof of post-closing liquid assets. In addition, most co-ops also have strict debt-to-income ratio requirements, usually no higher than a third of a buyer's gross income. These are all tough terms for any buyer to meet and can be quite a shock for new arrivals. Ensure you know what's required to close before you make an offer.
You may be wondering why anyone would bother going to such lengths to own a home in New York City? As crazy as it sounds, there's rarely a shortage of interested buyers looking to have their little slice of the Big Apple. The headaches and high costs are all worth it for those who love this city and want to call it home. If you'd like to be one of those people, you can make the NYC buying journey easier by hiring an experienced buyer's agent. They can serve as an irreplaceable guide to the buying process, but they can also handle all the headaches and hiccups you'll meet along the way.