New York City is known for many things worldwide; the iconic skyline, the Statue of Liberty, Broadway, restaurants, and celebrities. A great perk of living in the city. Where else (besides Hollywood) would you get a chance to see big names like Leonardo di Caprio, Robert De Niro, or Taylor Swift walking the streets? Like everyone else, they're drawn to NYC by the unique culture and vibe that makes it unlike any other city. Live here long enough, and you're bound to spot one eventually. Whether when dining out, attending a prestigious event, or walking the streets of any of these neighborhoods.
Renowned for being the haunt of NYC royalty, the UWS is one of the most wealthy and exclusive neighborhoods in the entire city. It is not surprising to consider all its elegant pre-war buildings, proximity to Central Park, and a stylish atmosphere that oozes wealth. The neighborhood can be surprisingly friendly, close-knit, and tranquil of all the wealth and prestige. It's also far more family-friendly than you might expect.
If you're on the lookout for famous faces here, you might run into Jerry Seinfeld, who lives at the Beresford. Other famous hotshots that call the UWS home include Tina Fey, Amy Schumer, and Ellie Kemper.
Although Manhattan is considered the main hub for celebrity residents, A-listers also live in Brooklyn. Especially in the picturesque neighborhoods of Brooklyn Heights and Cobble Hill. If you've ever been to the Heights, you'll know why. The quaint and charming area is easily one of the most beautiful in the whole city. Its key draw is the quiet suburban feel, old brownstones, and peaceful East River views. Oh, and it's also located right next to the Brooklyn Promenade. A top spot for peaceful walks and amazing views of Downtown Manhattan.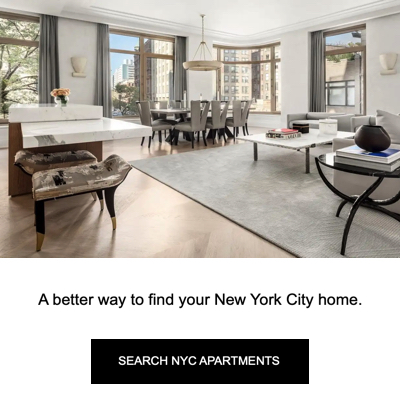 Local celebrities include Matt Damon, who bought a $16.75 million penthouse in the neighborhood. Hollywood star couple Emily Blunt and John Krasinski also bought an entire floor in the same building for $11 million. Other star-studded locals include Paul Giamatti, Adam Driver, and Mary-Louise Parker.
You can't do any better for a taste of classic New York architecture than the West Village. The chic neighborhood is known for its elegant brownstones and walkups, making it one of the most sought-after zip codes in the city. This is where the "Friends" apartment was said to be, at 90 Bedford Street. The building is real, but not the apartment. The Village was also the choice for Sarah Jessica Parker's character, Carrie Bradshaw, from "Sex and the City." A setting might explain why she and her husband, Mathew Broderick, chose to live here in real life.
The Village has seen many famous stars, including Bob Dylan, Taylor Swift, and Hugh Jackman. Current celebrity residents include Danial Radcliffe, Liv Tyler, Julianne Moore, and Bradley Cooper.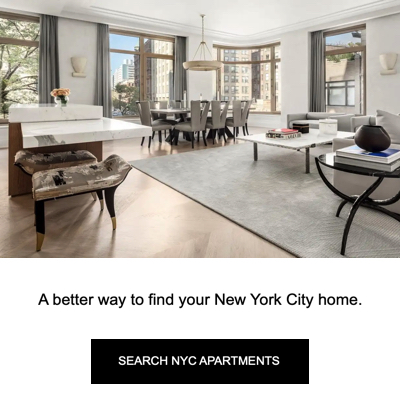 Glitzy Tribeca is known mainly for high real estate prices and celebrity residents galore. While it has lost its spot as the most expensive neighborhood in the city, you can still find many famous faces. But, to their credit, there's a lot to love about the area. Tribeca has excellent schools, close to the waterfront, stylish restaurants and bars, and easy access to any convenience you could ever need.
Robert de Niro is a familiar sight, especially at the Tribeca Film Festival, which he helped establish. But, you can also find a lot of big names at 443 Greenwich Street. Iconic loft conversion with a list of residents reads like a who's-who of Hollywood stardom. Meg Ryan, Blake Lively and Ryan Reynolds, Justin Timberlake and Jessica Biel, and Jake Gyllenhaal. All in one building that markets itself as being "paparazzi-proof."
Paying a visit to Greenwich can sometimes feel like going back in time. Its rich history, artistic atmosphere, and eye-catching architecture span almost every era as a huge draw for many to its streets. It's also in a superb location that puts it within easy reach of Soho, Chelsea, Union Square, and Tribeca. While it's certainly moved up a lot from its days as a haven for broke and aspiring artists, you'll still find many celebrities and luminaries that call it home. It is hard to beat it for its beautiful architecture and easy proximity to cultural institutions.
Local celebrities include Alec Baldwin, Julia Roberts, Tom Cruise, Leonardo Di Caprio, Rosie O'Donnell, Mary-Kate Olsen, Anderson Cooper, etc.
Once considered an unremarkable part of Greenwich, bohemian NoHo has evolved over the years into a vibrant neighborhood of its kind. What makes it unique is its diverse mix of new developments and older buildings, many of which have been converted into modern loft apartments. Three historic districts cover most of the neighborhood, which keeps buildings within six stories and maintains the area's rich history. Residents are also drawn by its artistic vibe, including the Astor Place theater, the Gene Frankel theater, and the Sheen Center for Thought and Culture.
With so much to love here, it's become a real magnet for celebrities. Cynthia Nixon, Gigi Hadid, Emily Ratajkowski, Jonah Hill, Liev Schreiber, Ian Shrager, and others call this little neighborhood home.