Whether newly built or in the pre-construction phase, buyers should look carefully before buying a new development condo. Many unknowns will need to be confirmed. For instance, will the build be delivered as promised and stated in the marketing materials and offering plan, including hardware, finish, and appliances? Will the building be completed on time? Are there any problems or defects with the construction? These are crucial questions that you'll need to get to the bottom of before signing the contract and paying the deposit.
Thankfully, you can easily accomplish this with just a bit of homework to assess the building and the developer's track record. Here are some questions you can ask to make a more informed decision about your purchase.
With the pandemic seemingly behind us, many New Yorkers have been returning to Manhattan. For those interested in acquiring a new development condo, delaying their return might work. New developments still being constructed allow for an opportunity to purchase at Schedule A pricing and potentially negotiate on the price. Depending on how many units are in contract, the sponsors may be eager to sign more deals, usually by offering (moderate) discounts.
If purchased early, the better your chances of securing a better unit at a more reasonable price. As more apartment units get sold, the number of listings declines, typically leading to price increases.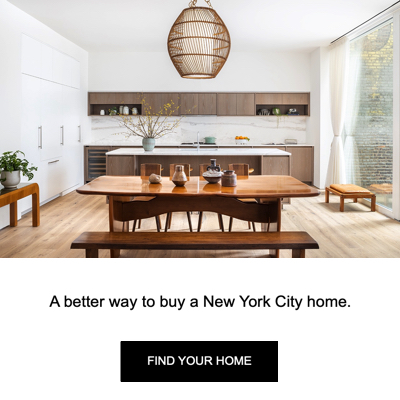 When developers resist lowering prices (because lower prices will pressure profit margins and impact future sales), they try to win people over by offering concessions. These incentives can save the buyer money on closing costs, common charges, transfer taxes, and mortgage recording taxes. There may also be limited freebies like free storage or car parking for one year.
Some new condo developments come with a 421-a tax abatement, which will mean a lower monthly property tax bill. They will likely mention this in the marketing materials if the building comes with one, as it is a big selling point. But as great as that is, it won't last forever. In NYC, tax abatements are typically phased out after ten years, which may affect your resale value once that abatement reaches maturity. The 421-a program has also been recently revised to only include a few condo buildings, meaning there are fewer chances to find this tax break.
You can learn a lot by taking a closer look at the developer behind the project. Which other buildings have they developed? Were there any lawsuits involved? What do previous buyers have to say about them? Check out the sponsor, which is the legal developer of the project. You can find all the names of those involved in the project by asking the sales department or when reviewing the offering plan, should you reach an accepted offer.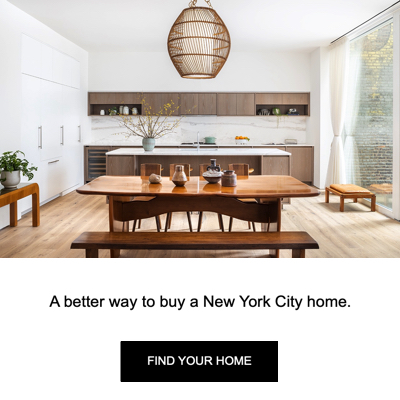 The offering plan is the most crucial document for your attorney and yourself to review when purchasing a new development. It outlines everything you need to know about the project, from who's behind it to the number of trees the courtyard will have. The New York State Attorney General's Office must approve every offering plan. If the developers fail to deliver as per the offering plan, buyers may have reason to sue or complain to the Attorney General.
Familiarize yourself with what goes into an offering plan. These documents are hefty, usually several hundred to a thousand pages long. Upon reaching an accepted offer, the offering plan is forwarded to your attorney during the due diligence process. Their trained eye will pick out things you might miss, such as unusual provisions and extra costs.
Have your real estate attorney review the offering plan for any unexpected costs that may impact you — for instance, paying part of the cost for the super's apartment, the sponsor's attorney fees, a contribution to the reserve fund, and extra insurance costs for the first year. The offering plan should list all of these, so make sure you understand them clearly. It is not unheard of for a developer to try and pass some of these costs onto the buyers. If you are an early buyer, there may also be room to negotiate on the deposit for your unit.
You can usually back out and get your down payment back if the building is not completed by its scheduled date. This is called the outside date and can be found in the purchase agreement. Ask your attorney about this ahead of time; you might be able to negotiate for an earlier outside date.
Loans can be a bit tricky to get with new developments. Most banks won't issue one unless the building meets certain minimums for owner-occupied units and other requirements under Fannie Mae. In other cases, banks won't issue loans unless at least 51% of the units are sold, and the building has strong financials going back two years. Fortunately, NYC developers are used to this and often turn to lenders prepared to pre-approve the building and offer mortgages until it meets Fannie Mae's requirements.
Buyers who try to get in early when less than 50% of units are sold may pay a higher interest rate to reflect this risk. However, this cost can be offset by a lower purchase price and the chance to refinance later down the road. Check with the building's pre-approved lender to see if you can qualify for a loan. It may even be easier to be eligible since the lender has already approved the construction.
Modern buildings often come with high-end amenities to lure in buyers. This can include fitness centers, swimming pools, childcare facilities, and spas that must be staffed and maintained. Naturally, these will bump the asking price, and you'll have to decide whether it's worth paying extra common charge fees for these amenities. Estimates on maintenance costs also tend to be pretty optimistic, so you may end up paying more should there be an assessment in the future to offset rising costs.
Developers will often create on-site or off-site models of what the finished apartments will look like. This gives buyers a chance to see what they will be buying. Look carefully at the finishes in the model apartment, as they should be the same for your finished unit in the future. Also, look carefully at the construction and finish of the modal unit; if executed well or poorly, it may speak to the final finish of the apartment. As the project nears completion, you will see it yourself and compare your unit with the model apartment. Please pay close attention to every detail to know whether it is as expected. Has there been any corner-cutting? Are the finishes and fixtures as detailed and as they promised you?
Mixed-use buildings in which the ground floor serves as retail space are common in NYC, especially in the downtown areas. These can be restaurants, stores, or offices, and well worth asking the developer what they plan to do with the retail space. A high-end restaurant or fitness center could make for a nice extra, but it's also possible that you could get stuck with a fast-food restaurant or a noisy bar or nightclub.
Noise is something that just about every New Yorker has to deal with. Either way, you should ask what steps the developer takes to reduce its impact through soundproofing. Not easy to test with an uncompleted building, but you can at least learn whether they are taking this as seriously as they should. For instance, will there be triple-pane windows and solid oak doors? Will the floors and ceilings have an adequate thickness to reduce any noise from your neighbors? Also, consider the location of the building; for example, a bus stop can cause additional outside noise.
Do you foresee yourself renting out the property, either now or in the future? Some new developments have restrictions against renting out units until a year has passed after closing, and others place limits on the building amenities a tenant can make use of. Check the building's policy on this and see if any other restrictions are meant to discourage short-term or long-term rentals.
It is not unusual to find new developments that have restrictions against selling your apartment within a certain time. Such a restriction exists to discourage house-flippers who are only looking to make a quick buck before bailing out. Ask the listing agent if any special restrictions like this are in effect.
Even if you're only interested in buying a particular unit type (studio, 1-bedroom, 2-bedroom, etc.), it's still worth asking for a breakdown of the different unit types in the building. Knowing this can provide insight into the sort of neighbors you can expect. For instance, studios and 1-bedrooms would suggest most of the residents will be single professionals or young couples without children. A large percentage of two, three, or more bedrooms indicates a family-friendly building.
An important question most buyers want to know. While the sponsor will give you a target date when the project is forecasted to be finished, there's no guarantee that it will be right on Schedule. Delays are common and can set your move-in date back by several months. If this is a significant concern for you, you can negotiate for a drop-dead date. Under this, you'll be entitled to cancel your contract and get all your money back if the unit isn't ready in time. Keep in mind that closing cannot proceed until the sponsor receives a temporary certificate of occupancy for your unit or floor in the building.
New development condos offer a chance to buy brand-new apartments with the latest finish, hardware, and appliances. However, it can also be a risky purchase being untested and, in many cases, still being constructed. Hiring a buyer's agent experienced in dealing with new developments can go a long way to choosing a better building and making the right decision. The same goes for a specialized real estate attorney that understands how to read an offering plan. Ultimately, it is all down to you, the buyer, to ensure you make the right choice and get the home you desire.