There's a certain allure to being the first condo owner in a brand-new building. Imagine waking up each morning to a shiny new space free from the dents and dings of previous owners. Then there are the tax abatements that come with some new developments across the five boroughs. But tread carefully; new doesn't always mean perfect. Caveat emptor's adage rings right with all real estate purchases in New York City, and recent developments are no exception. Construction defects in a new development are not as rare as you think. Developers concerned about their bottom line will sometimes cut corners, which mightn't be noticeable until you've moved in.
Some legal rights exist to help fix it if you have a shoddy new development. Thankfully, you can take simple steps to protect yourself against this possibility. Below we discuss how to avoid buying a new construction riddled with defects and what to do if you have them.
Before we jump into what to look for and how to manage construction defects, it's good to understand how the problem arises in the first place. Pretty much all issues start at the builder/developer stage. They can hire the cheapest contractors and use inexpensive materials to save on costs. They can omit having home inspectors check that the job's specifications match the work done to save time—this recipe for water and air leaks, poor soundproofing, and other problems. The simple truth is that many buildings these days are not built to a high standard.
It is in stark contrast to buildings in earlier times. About 70 years ago, buildings weren't; built as fast as now, and they tended to develop them well. Some of the best buildings in the city were; constructed between 1900 and 1945. It is hard to say whether this was due to a different mindset: cheaper labor and materials or combining the two. Either way, developers tended to take pride in building something to last. They used solid brick, concrete floors, and a craftsmanship level that you don't see anymore. Mainly because to do so now is too expensive.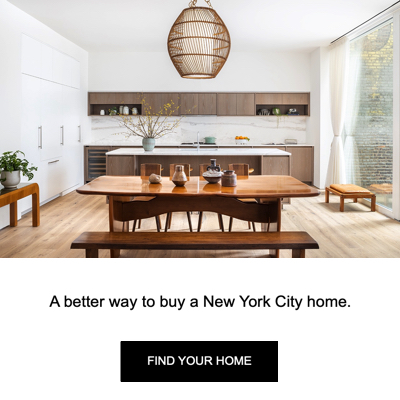 Still, one can point out that building regulations today are much more exact than before. However, the problem is that developers work with smaller profit margins, with some getting downright greedy. Therefore, burdensome building regulations don't necessarily mean better oversight. Many developers are eager to make their money and then get out ASAP. The last thing they want is to slow down construction by having third-party inspectors verify that the work is being done right.
So, with that said, what are the most common construction defects?
The worst defects don't usually become apparent until sometime after you've moved in. However, knowledge is power, and if you want to avoid shoddy construction, do your research and know what to consider.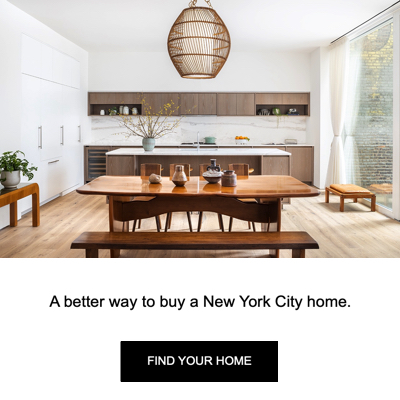 Leaks are by far the biggest complaint made against new developments. These tend to occur in two main areas, the façade and windows. These are usually due to intricate wall designs and windows that, while aesthetically pleasing, come with thousands of components. All it takes is a few of these to fail or be improperly installed; you could have serious water leakage next time it rains. If these are to be fixed right, then they need to be done by trained professionals. They must also be regularly maintained by having the seals and gaskets cleaned at least once. Before buying new construction, you should inquire about how the windows are installed. Ask if they were; adequately vacuumed post-construction to remove any debris that might have settled there.
Plumbing is another major issue you wouldn't think you'd have to worry about with new construction. If the pipes were; incorrectly installed, they could cause serious problems leading to costly mold to repair. There would even be a chance of flooding if the storm drain system weren't; correctly connected to the sewerage system. It is a delicate area to asses, so viewing a property turns on all the taps and flushes the toilet. Ask detailed questions about how the plumbing was; installed and who did the job. A quick google search of the contractors and developers will tell you if anyone's had trouble with them before.
Tile cracks or scratches are very noticeable, but wood floors are tricky to assess. Most wooden floors are due to inferior materials and do not let the material acclimate to the building before installation. Wood will contract over time, so it must be first adapted to the site before installation. They should also never be installed if damp. If poorly installed, gaps will appear, allowing water to seep in and make the wood warp and moldy. Small holes the size of a dime is not of concern, but the quarter's size gaps.
Poorly installed ventilation can affect both individual apartments and public areas. Complaints about second-hand smoke seeping into an apartment are widespread, with complaints about cooking smells not being utterly unheard. New high-rises present a particular problem as they are prone to the stack effect. So it is when odors rise from one apartment to another when the heating has turned on. It is hard to avoid altogether but then made worse when clogged air ducts aren't; cleaned upon completion. In extreme cases, the operation of the elevator sliding door can be affected and even stop working.
Noise is a part of life in NYC, with neighbors clomping around and sirens blaring outside. Soundproofing can mitigate this, but some developers choose to cut corners. Part of this problem is that it's hard to know how much insulation is needed. What makes for sound insulation in Brooklyn might be inadequate for an apartment in Harlem. If this becomes an issue, the best way to deal with it is by having a good relationship with your neighbors. But if you'd rather avoid the possibility of noisy and uncommunicative neighbors, then ask about the level of soundproofing.
Warranties usually come as riders on properties, but they can often be meaningless. Often, they guarantee a sum much less than what it would cost to fix a problem adequately. You can protect yourself against unpleasant surprises by having your lawyer gather as much information as possible on the warranties that will be issued. This isn't always; provided in the offering plan, which should raise your suspicions if it's not. Try to determine if the developer or contractor has used the same warranties with other buildings and to what effect.
If you want adequate protection against ending up with defective construction, then do your due diligence. The more you can monitor the development and see who's behind it, the less you will be deceived. Start by going over the offering plan. It will state the standard of construction to be achieved and include a certification from the sponsor and architect without misrepresentation. There should also be a punch list detailing who's responsible for paying any shoddy craft costs. Look closely into what the associated costs are of any said repairs. Have your attorney extensively review the offering plan and do your research to familiarize yourself with each part.
Next, you'll want to hire an engineer to inspect the building and apartment. Have them check the site with your broker at the start of construction, mid-construction if developers allow, and finally when completed. Then, get out there yourself and see the site for yourself. Know what to look at and note down all the problems and what advice your engineer gives. The $1,000 or so in engineer fees might seem steep initially, but it's well worth the price when dealing with something as important as a real estate investment.
If any issues are; found, have your real estate agent renegotiate the contract so you don't have to close until it's in move-in condition. Holding up a closing might be needed to force the developer's hand to do the required repairs. Developers have investors to please and bills to pay, so they may be willing to compromise if you hold up the closing. It's easy to blame the developer, but they aren't always the bad guy. Determine who's responsible and hold their feet to the fire before signing anything. If you close without resolving the issues, you have little bargaining power.
Even if you did your homework and closed on a property in good condition, there's still a chance that some defects won't manifest themselves for days, weeks, or years after the closing. If this happens, it's essential that you understand your rights and what you can do about them.
The first thing to do is find out if other residents suffer from the same problems. There's always strength in numbers, and if there are problems in multiple units, that suggests broader issues with the building. Next, you'll want to pull up your offering plan and look at the notice provisions. It will state the time limit on bringing defects to the developer's attention.
If it hasn't been long since the developer started selling units, they might still control the building's board as they hold most units. When that is the case, meet with your group of disaffected tenants and retain a lawyer to represent the group. The board can go through its usual lawyer if the building is resident-controlled. Make sure this lawyer is well versed in condo and construction defect law. It is in stark contrast to buildings in earlier times. About 70 years ago, it was essential if things to move beyond complaints to actual litigation. You could even conduct a letter-writing campaign to the Attorney General's Real Estate Finance Bureau and state your grievances. The AG's office will have the most leverage when the developer is still selling units. Regulators can hold up additional sales until the issues are fixed, making sure to motivate the developer into action.
However, if a lot of time passes, you'll have less luck with the AG. The developer has a better defense by arguing that the defects are due to the tenants' neglect rather than shoddy construction work. If this happens, you'll need an engineer's report on the problems' specific causes and repair costs. Their final report will inform you of what your following options are.
At this point, it's wise to consider the potential costs ahead. If you go the legal path, you can expect to start ratcheting many lawyers' fees. If the expected costs of taking legal action are more than the costs of repairs, it may be better to let it go. As painful as that is, it's less painful than paying $200,000 in legal fees to get $100,000 worth of repairs done.
If you decide on legal action, then the first thing you'll want to determine is the likelihood of the suit surviving the first motion to dismiss. New York law favors developers, so you may be thrown out on the first move unless you have a strong case. But if the lawsuit makes it to the second motion, then that's usually where settlement talks begin. Developers don't like getting dragged through the mud of a trial. A lawsuit damages their reputation; these developers do not take it lightly. If the developer is open to dispute resolution, it's well worth hearing them out.
Your lawyer might be able to work out a settlement, but if not, then you may have to hire a mediator to help jointly. They can review documents, inspection reports, and the evidence you provide and work with both sides to find a solution. Hopefully, you'll agree with the developers when they decide to reimburse you for the repair costs.
New York City is a fantastic place to invest in, but you will have to do your research to get your money's worth. Buying a new development should be different from buying any other property type. You can't precisely inspect it if it's still in the early building phase, but you can at least keep an eye on it. If you don't wish to end construction defects, do your work early and know what you're getting before buying. It will possibly be the most significant investment of your life, so don't just rely on glossy brochures that the developer hands out. See it yourself and ensure the developer builds what he said he would.