For many homeowners, that magical day when you finally make your last mortgage payment is something everyone dreams of. It's a true milestone that brings a sense of pride and greater financial independence. But what happens after your mortgage is paid off?
As you'll learn below, there's much more you need to do besides making your final payment. There are forms to fill out, notifications that you must send, and new financial plans that have to be made. Read on to learn about all these extra steps that will take you even closer to true financial independence.
Because of accrued interest, the remaining balance on your mortgage isn't the payoff amount. Therefore, when you're ready to make your final mortgage payment, you'll need to contact your lender to ask for a payoff quote. This will tell you exactly how much principal and interest you still need to pay to own the home free and clear. You'll also be given a date for when you need to make the final payment. Missing this date isn't a big deal, but it will mean paying more interest.
In addition, you may have to pay extra fees with your final mortgage payment to receive your final paperwork. This is usually the case when paying your loan earlier than the original term. If you plan to pay it off early by making extra payments, then make sure your lender knows to direct these payments into your principal balance.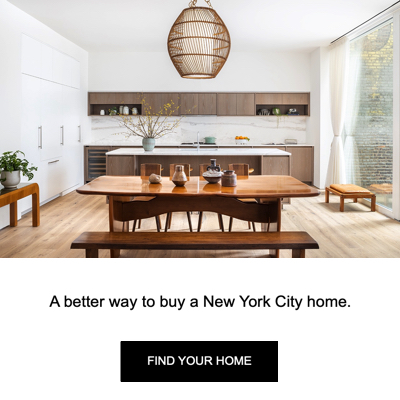 There may also be an amount leftover after your final payment due to property taxes and homeowner's insurance being included in your monthly payments. You can set that money aside to pay those remaining bills once they come due. Ask your lender for an escrow account to refund that money into.
The documents you'll receive will depend on your lender. Below are some that you can fully expect to receive and a few that you might or might not receive.
Canceled Promissory Note – This note states your promise to repay your mortgage. Some lenders will return this on receiving your final payment. However, it isn't necessary if you have some other proof that your loan is paid off.
Deed of Trust – Sometimes called a mortgage deed, this official document states that your lender has a right to repossess your home for failure to pay your mortgage. You may receive this from your lender, but it's also possible they will send it to the government office of records where it was initially recorded.
Certificate of Satisfaction – Your local office of records will provide a certificate of satisfaction once they have received proof from either you or your lender that the loan is paid off. There will be a slight fee of about $50 for this service, but this is one document you'll want to have in your possession.
Final Mortgage Statement – Freely included with your final mortgage payment, this statement shows no remaining balance on your principal, interest, or fees. This is a crucial document showing proof that your loan is paid off, so hang tight to it.
Loan Payoff Letter – Depending on your lender, they may send you an official letter to congratulate you on paying off your loan. It's not necessary, but it is a nice thing to get.
Probably not. Your credit score has already been determined by your payment history and the amount owed. That said, if you've chosen to pay off the last of your mortgage in one lump sum (perhaps due to an inheritance or life insurance settlement), this will affect your credit score. Since your debts are now much lower, this should result in a nice bump in your credit score.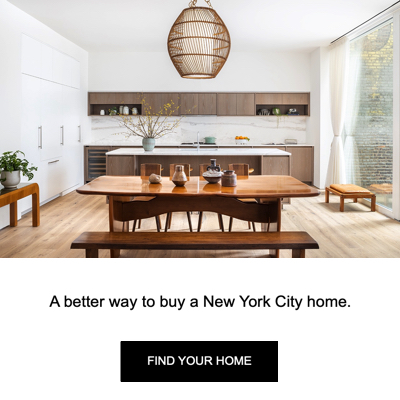 Also, get a free credit report after 30-60 days to ensure that it shows your mortgage is fully paid off.
Even once you've sorted out your paperwork, there will still be a few other things you'll want to sort out.
Cancel Automatic Payments – If you've set up an automatic monthly mortgage payment, you'll want to cancel that as soon as possible.
Get Your Escrow Payment – After you've paid off your mortgage, you may have something left over in your escrow account. This is usually automatically refunded 20 days after our last payment. But if you didn't get it, you should contact your lender.
Contact Your Tax Collector – Your local tax collector has probably been sending property tax statements to your lender due to your escrow account. Inform them that they don't need to do this anymore.
Contact Your Insurance Company – Up until now, your insurance provider has received payments through your escrow account. Make sure you do this for all your insurance providers. Let them know that you'll now be paying them directly.
Set money Aside for Taxes and Insurance – A paid-off mortgage doesn't release you from all your payment obligations. You still need to keep up with your property taxes and insurance payments each year, so set that money aside.
Retain All Your Homeownership Documents – Keep all the documents related to your home. That includes the proof that your mortgage is paid off and your closing documents that state how much you paid for the home. You'll need these for tax purposes if you ever plan to sell. Also, keep your title insurance policy; there's a non-zero chance a title defect could still pop up later and cause you problems.
A paid-off mortgage will flush you with more cash each month than ever. You probably already have a good idea of what you want to do with this extra money, but here are a few ideas to get you started:
Pay Off Your Other Debts – If you have any other debts, then now is the time to work on paying those off.
Expand Your Emergency Fund – Provided you've been fiscally responsible and haven't had any recent emergencies; you should already have a sizeable emergency fund. Most financial experts recommend an emergency fund covering at least six months' living expenses. Expand it even further.
Max Out Your Retirement Plans – Assuming you haven't done so already, make sure your retirement plans are maxed out.
Aging in Place Upgrades – Planning to stay put for your golden years? Now's the time to start investing in some accessibility upgrades. Please don't wait until you need them.
Contribute to Savings Accounts or Investments – You can help any kids or grandkids you have by contributing to their college funds. Alternatively, you could look into other investment opportunities to get the most out of your money, such as real estate or the stock market. Make sure to discuss any investment plans with a financial planner before you decide.
Making that final mortgage payment is a big deal, and you should feel proud of yourself for doing it. Remember that you must take a few last steps before it's done for good. Once those are finished, you can genuinely bask in the moment.
Those still a few years away from paying off their mortgage take this as a motivator to keep heading for the finish line.