Buying a home in New York City can be an exhilarating and overwhelming experience. The city's real estate market is diverse, limited, and competitive, offering various options catering to different lifestyles and budgets. Whether you are a first-time buyer or a seasoned investor, there are several critical factors to consider when making this significant decision. This article will explore the most important factors to consider when purchasing a home in the Big Apple.
New York City is notorious for its high real estate prices. Before you start your home search, it's essential to establish a realistic budget and assess your affordability. Consider your down payment, closing costs, monthly mortgage payments, and ongoing maintenance expenses. Getting pre-approved for a mortgage can also help you understand how much you can afford and make your offer more attractive to sellers.
Location is paramount in New York City. Different neighborhoods offer distinct lifestyles, amenities, and commutes. Consider factors such as proximity to work, public transportation options, schools, parks, and nearby amenities like grocery stores, restaurants, and cultural venues. Exploring neighborhoods during the day and night to get a feel for the area before deciding is a good idea.
Determine the type of property that best suits your needs. Apartments come in various configurations, including studios, one-bedroom, two-bedroom, and larger options. Consider your current and future needs, such as family size and space requirements. Balancing the apartment size with your budget is essential to find the right fit.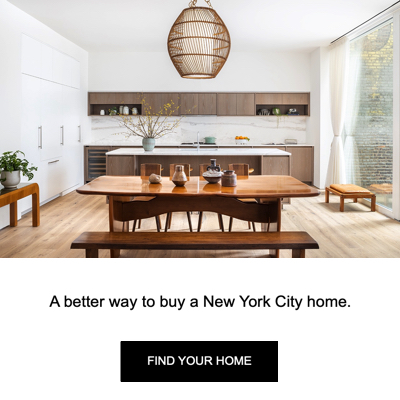 In New York City, prospective buyers must choose between two main types of residential properties: condominiums (condos) and cooperatives (co-ops). Condos are individually owned units within a building where the owner holds full ownership rights. They tend to offer more flexibility in terms of subletting and renovation. On the other hand, co-ops are buildings owned by a corporation, and buyers purchase shares in the corporation, which entitles them to a lease to occupy a specific unit. Co-op boards have stringent approval processes and might impose restrictions on subletting and renovations.
Choosing between a condo and a co-op depends on personal preferences, financial considerations, and lifestyle. Condos may suit those seeking greater autonomy and rental income potential. At the same time, co-ops can appeal to buyers looking for a strong sense of community and more affordable pricing. It's crucial to weigh the pros and cons of each option and consult with a knowledgeable real estate agent to find the best fit for your needs.
Floor plans are essential to buying a home; they can significantly impact your living experience. When reviewing floorplans, pay attention to the arrangement of rooms, the flow of space, and the overall functionality of the layout. Consider how well the floor plan aligns with your lifestyle and preferences. For instance, if you value open-concept living, look for floorplans that offer seamless transitions between living, dining, and kitchen areas. On the other hand, if privacy is crucial, consider layouts that separate bedrooms and common areas. Additionally, assess the size of each room and whether it meets your space requirements. It's also essential to verify the accuracy of the floor plan against the actual property during a property visit or inspection. A well-designed and practical floor plan can enhance your daily living experience and add value to your investment in the long run.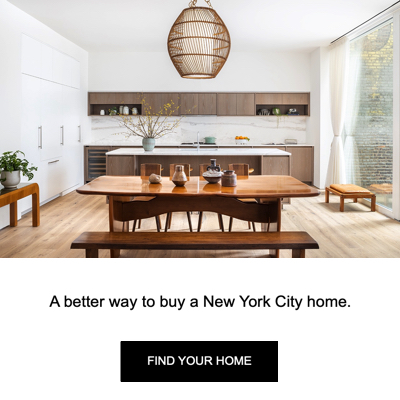 The flow of an apartment is paramount. Beyond aesthetics, a well-designed flow enhances daily life, creating a seamless and efficient living experience. Visualize how rooms connect and consider factors like doors and common areas. An open layout encourages interaction, while private spaces ensure relaxation. Prioritizing a functional and interconnected design adds comfort and value to your property.
The state of the kitchen and bathrooms significantly influences a property's appeal and value. An updated kitchen with modern appliances and ample storage is a major selling point. Consider the layout, functionality, and quality of materials. Clean, well-maintained bathrooms with modern fixtures and features add value and desirability. Multiple bathrooms can be advantageous for families and hosting guests. Evaluate renovation potential and the impact on marketability.
Closet space and storage are vital considerations. Limited storage can lead to clutter and affect your living space's functionality. Look for properties with ample storage options like built-in closets, walk-in closets, or extra storage units in the building when available. Efficient storage solutions help you stay organized and maximize your living area. Consider adding storage through renovations if needed. You can ensure your new home meets your practical needs by factoring in closet space.
Access to natural light can significantly impact your daily living experience and the value of the home you choose to buy. Consider the orientation of the property and the amount of sunlight it receives throughout the day. Apartments with ample natural light enhance the overall ambiance and positively affect your mood and well-being. South-facing units tend to receive more sunlight, while north-facing units may have limited direct sunlight. Additionally, nearby buildings and tall structures can cast shadows, potentially affecting the amount of natural light your home receives. Balancing your desire for natural light with factors like location and budget can help you find a bright and welcoming home year-round.
Consider the unit mix of the building when buying a home in NYC. Families may prefer buildings with larger units for more space and potential playmates for children. Singles or couples may find one-bedroom or studio apartments more practical and cost-effective. Evaluating the unit mix ensures your neighbors share similar lifestyles and needs, contributing to a harmonious living environment and potential resale value.
Many NYC buildings offer a range of amenities, such as gyms, rooftop terraces, doormen, concierge services, children's play areas, and more. Assess which amenities are essential to your lifestyle and compare them with your budget. Remember that buildings with more amenities typically have higher monthly maintenance or common charges. Additionally, some co-op buildings have strict rules regarding amenities usage, so be aware of any restrictions.
Reviewing the building's financial health is crucial when purchasing a condo or co-op. Request financial statements, budget reports, and meeting minutes to understand how the building is managed and if there are any significant financial issues. A well-managed building ensures a comfortable living environment and protects your investment. Be cautious of buildings with a history of financial troubles or insufficient reserves, as this can lead to special assessments or other financial burdens on residents.
Even if you plan to stay in your new home for an extended period, considering the resale potential is prudent. Real estate markets fluctuate, and life circumstances can change, so you should buy a property that retains its value and is attractive to potential buyers in the future. Factors influencing resale potential include location, property condition, amenities, and market trends.
If you're considering a co-op apartment, be prepared for the co-op board approval and interview process. Co-op boards have specific criteria and guidelines for potential buyers. It's essential to review the board's requirements and prepare a comprehensive application to increase your chances of approval. Co-op boards often assess your financial stability, employment history, debt-to-income ratio, and personal references. Being well-prepared and working with experienced real estate agents can help you navigate the approval process smoothly.
Always conduct a thorough inspection of the property to identify any potential issues. Hire a qualified inspector to assess the home's structural integrity, electrical systems, plumbing, and overall condition. Additionally, have a real estate attorney review all contracts and legal documents before finalizing the purchase. Legal review is critical when dealing with co-op or condo contracts, as they often contain specific clauses and rules that may impact your ownership and rights.
Keep a close eye on the current real estate market conditions in NYC. Market trends can influence pricing and availability. While predicting future fluctuations is challenging, understanding the present market can help you make an informed decision. A buyer's market, with more inventory and lower demand, may provide better negotiation opportunities, while a seller's market can be more competitive and result in higher prices.
Research any planned developments or construction projects in the area you're interested in. Upcoming developments can impact your quality of life, property value, and future resale potential. While some developments may enhance the neighborhood and amenities, others could bring disruptions or alter the neighborhood's character. Evaluate how future developments align with your preferences and long-term plans.
New York City's transportation system is robust, but the ease of your daily commute can significantly impact your overall living experience. Consider the proximity to subway stations, bus stops, and major roadways when choosing a home. A convenient commute can save you time and improve your quality of life, especially if you frequently travel to work or other activities.
Living in a bustling city like NYC can mean dealing with noise from traffic, construction, and other sources. Consider the location of your potential home concerning noise levels. Additionally, evaluate potential environmental factors, such as air quality and proximity to green spaces, which can impact your well-being.
If you have children or plan to start a family, consider the school district in the area. Research the nearby schools' performance and reputation and the availability of private or alternative education options. A home in a good school district can positively impact your children's education and may increase the property's value.
Factor in the cost of homeowners' insurance and property taxes when calculating the total cost of homeownership. These expenses can vary significantly depending on the property's location, size, and other factors. Be prepared for potential increases in property taxes over time, as they can impact your ongoing expenses.
Review the homeowner association house rules and restrictions when buying a condo or co-op. HOAs can have specific regulations governing property use, appearance, and even pet ownership. Ensure that these rules align with your lifestyle and preferences.
Safety is a top priority for any homebuyer. Research crime rates and safety statistics for the neighborhood you're interested in. Additionally, consider the security measures the building or community offers, such as doormen, security cameras, and access controls.
Be aware of the natural disaster risk zones in the city, such as flood-prone areas or zones susceptible to hurricanes. Understanding these risks can help you assess the potential hazards and insurance costs associated with the property.
A solid negotiation strategy is crucial in a competitive market like NYC. Work with a knowledgeable real estate agent who can guide you on pricing, terms, and the best approach to make a compelling offer.
If you're considering a property that requires renovations, evaluate its potential for appreciation once the improvements are made. Renovations can add value to your investment and make the property more attractive to future buyers.
Consider your long-term plans when buying a home. Are you planning to stay in the city for the foreseeable future, or is this purchase a stepping stone to something else? Your long-term plans can influence the type of property you should buy and how you approach the decision-making process.
Buying a home in New York City requires careful consideration of various factors. Take your time to research, assess your needs, and work with experienced real estate professionals who can guide you through the process. With a well-thought-out approach, you can find a home that fits your lifestyle and financial goals in the vibrant and dynamic city of New York. Remember to be patient and persistent; finding the perfect home in NYC can be rewarding but time-consuming.