Navigating the New York City real estate market can be an exhilarating yet daunting experience. With its high demand, limited inventory, and competitive nature, buyers often question how much over the asking price they should offer on a home. This article will explore the factors to consider when determining the appropriate amount to offer above the listing price to make an informed, calculated decision.
Understanding the current market conditions and the property's value is crucial when deciding the offer price. In a seller's market, where demand exceeds supply, bidding wars are common, and desirable properties often sell above the listing price. In such scenarios, offering significantly over the asking price may be necessary to stand out amongst competing buyers. Conversely, in a buyer's market, where supply outweighs demand, buyers may have greater leverage and can consider offering closer to or even below the asking price.
To gauge the market conditions, monitor the number of days a property has been on the market. If like-kind properties are selling quickly, it suggests a competitive micro market, while longer market times may indicate a less aggressive market. Additionally, consult a knowledgeable real estate agent who can provide insights into the local market, including recent sales data, the level of competition, and pricing trends.
Assessing the property's value is paramount. Ask your buyer's agent to thoroughly research recent comparable sales in the area, considering size, condition, location, and unique features. This information will help determine the property's fair market value and guide your decision on how much over the asking price to offer.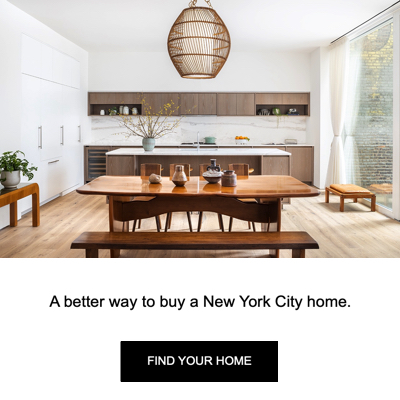 When facing a competitive situation with multiple bidders, offering over the asking price becomes more likely. Understand that sellers will prioritize offers that are not only financially attractive but also demonstrate strong commitment and credibility. While offering a higher price can make your offer more appealing, it is essential to remain within your budget and avoid overextending yourself—also, post-closing liquidity matters when financing condos and co-ops.
Properties can trade well above the asking price if a bidding war occurs or a best and final. It is not uncommon for desirable turnkey properties, when priced fairly, to attract offers that are 10-20% or even higher than the asking price. However, it is crucial to weigh the property's value and consult with your agent to determine a reasonable offer you can handle. Agents can provide guidance based on the property's characteristics, market conditions, and the level of interest from other buyers however bidding wars often come down to one's emotional value.
Another factor to consider when determining the offer amount is your financing and the contingencies involved. If you are obtaining a mortgage, remember that the lender will conduct an appraisal to ensure the property's value aligns with the loan amount. Offering excessively over the appraised value may lead to an appraisal gap and potentially disrupt the transaction. It is advisable to consult with a mortgage banker or broker to understand the potential implications and ensure your offer remains within the lender's guidelines and your means.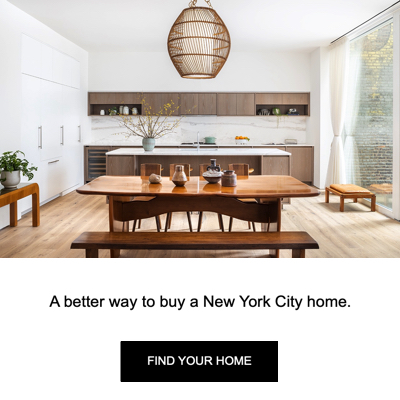 Additionally, carefully evaluate the contingencies you include in your offer. While contingencies provide protection, they can also weaken your position in a competitive scenario. Sellers may favorably view offers with fewer or no contingencies, especially when a cash offer is at the table. However, weighing the risks and consulting with your team before removing contingencies is crucial, ensuring you are comfortable with the potential outcomes and risks.
Real estate transactions are dynamic and involve negotiation between buyers and sellers. Having the right strategy is critical. Sometimes a first solid offer slightly above the asking price can put you in the seller's good books and perhaps sway the deal in your favor should a competitive situation arise. This approach allows you to demonstrate flexibility and may lead to more favorable terms.
However, balancing being competitive and maintaining your financial well-being is essential. Set a maximum budget for yourself and resist the temptation to get caught up in bidding wars that may lead to overpaying for a property. It is crucial to remain disciplined and clearly understand your financial limits.
When submitting an offer on a co-op property in NYC, presenting a detailed offer that meets the city's requirements is crucial. Our submit offer calculator is a valuable tool that considers your income, assets, and liabilities, allowing you to create a comprehensive offer that aligns with the co-op board's expectations. By utilizing our calculator, you can ensure that your offer is presented professionally, considering the specific financial criteria needed for approval. This increases your chances of an accepted offer.
Deciding on how much over the asking price to offer on a home in NYC requires careful consideration of market conditions, property value, competition, financing, and contingencies. By conducting thorough research, seeking guidance from experienced professionals, and understanding your budgetary limits, you can make informed decisions and position yourself competitively in the real estate market.
In highly competitive bidding situations, properties may trade 10-20% or even higher than the asking price when priced fairly or significantly below market price. Pricing properties below fair values is a common strategy that often yields a higher-than-fair-value price in an emotional bidding war.
Navigating the NYC real estate market can be challenging. Still, with careful planning and strategic decision-making, you can increase your chances of finding and acquiring your dream home at a reasonable price that aligns with your financial goals. Remember to maintain your economic well-being throughout the process.