New York City is known for its nightlife, crowds, and noise. When you think of New York, especially if you're in Manhattan or Brooklyn, peace and quiet aren't usually the first thing that comes to mind. New York is an eclectic place, though, and every neighborhood has its character, look, and even sound. In New York, there is a place and a style for everyone – you don't have to leave the city to get away from it all. Here are the top four quietest neighborhoods in New York.
Once a wealthy suburb for yesteryear's horse and carriage commuter, Clinton Hill now boasts an artsy but laid-back crowd. Housing prices are rising, but this central Brooklyn neighborhood is still affordable and accessible. Street Advisor recently ranked it the #1 Neighborhood in Brooklyn for, among other things, neighborly spirit and peace and quiet. Home to the Pratt Institute, Clinton Hill's eclectic mix of housing ranges from mansions and brownstones to new construction and new renovations. Clinton Hill has a thriving restaurant scene that caters to the daytime and early evening crowd. While there is plenty to do, there is also plenty of quiet. The nightlife here will not keep you up at night.
Battery Park City may be teeming with business professionals during the day, but a hush falls over this waterfront neighborhood at night. Just west of the World Trade Center, Battery Park hosts great lunch spots, beautiful parks, and ideal shopping. With a median sale price of $1.7 million, this suburban-like oasis doesn't come cheap, but neither does a little quiet time in a city that never sleeps. And remember, if you do find yourself craving a little nightlife, Tribeca is right around the corner.
Greenpoint is a great spot for outdoor activities with great parks, stellar views of the Manhattan skyline, and quiet, bike-friendly roads. This eclectic neighborhood is home to artists, Millennials, and a large Polish community.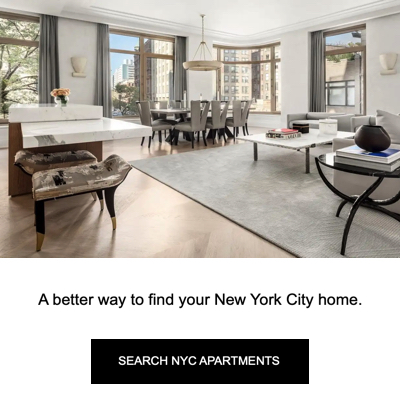 Subway access is limited to the G line, the only train that doesn't go to Manhattan, making Greenpoint less than a commuter's paradise. But, lack of accessibility can mean living in a quiet neighborhood. Greenpoint does have a thriving, albeit more subdued, nightlife that may give you the best of both worlds.
With its tree-lined streets and classic Brooklyn aesthetic, Boerum Hill offers unique restaurants, butcher shops, bakeries, and a neighborhood that likes to shop locally. That doesn't mean you can't find the occasional Starbucks or the convenience of Trader Joe's, but you'll also find an endless supply of great shops, great eats, and cool people. If you're a lover of sports or concerts, the Barclay Center also happens right next door. Boerum Hill may offer you peace and quiet, but you're never very far from the action in this centrally located and easily accessible Brooklyn neighborhood.
In a city that never sleeps, you can find peace and quiet in these four neighborhoods.