New York City has the distinction of being one of the priciest real estate markets globally. According to one source, it's no surprise that it's also home to some of the most uberwealthy people globally, more of which live in New York. So, where do most of them live? It's not hard to guess (cough, cough* Upper East Side). But for those curious enough, the Census Bureau's American Community Survey offers some real data. The most recent survey covered 2013-2017 and provided a fascinating insight into each neighborhood's demographic, social, and economic makeup. You can check out each area yourself on the Department of City Planning's GIS mapping tool. Here's a shortlist of the ten wealthiest neighborhoods in New York for those who are short on time. Most of them shouldn't surprise you, but a few might.
In this article, we've used the same neighborhood designation as the NYC Planning map. The city has broken down the data by the ACS by looking at different data sets and mapping them by neighborhood. Some areas are mashed together (SoHo/Tribeca/Civic Center/Little Italy), and others are not (Lincoln Square and the Upper West Side). The mean household income has been listed in each area.
To provide you with a better idea of how wealth is spread throughout, we've also included the median income. We've also included data on the median sales prices of condos and co-ops in each area. Data sourced from the REBNY 2019 Q4 Residential Report.
If you already understand the difference between these two terms, then feel free to skip this section. Otherwise, read on as knowing the difference between them is essential in understanding the data below.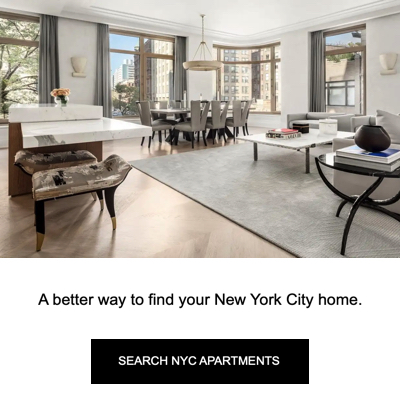 Median Household Income – This is a measure of the 'typical' household. The middle point at which half earn less and half make more. For instance, if you were to line up 100 people by income, #50 would be the median. It's a more accurate measure of income in a geographic area as it's not affected by a small number of extremely high or low outliers.
Mean Household Income – This is the household income that all households would have if all households' total income were distributed evenly. It works by dividing the total household income of the target group by the number of households.
Mean Household Income: $185,536
Median Household Income: $116,908
Gramercy Park has always been an exclusive neighborhood for some of New York's most affluent residents. The park itself is only open to residents of the surrounding buildings, hotel guests, members of nearby clubs, and religious institutions. However, it does free to the public once a year on Christmas Eve. Beyond the park, this small neighborhood has a small-town charm with unique shops and cozy restaurants that make it a favored oasis for celebrities, artists, and anyone else that can afford it. According to Zillow, the median listing price is currently $985,000.
Mean Household Income: $185,556
Median Household Income: $112,464
This large area features some of the most coveted zip codes in the city. As such, it's no surprise then that you'll find some of NYC's most affluent residents. Hudson Yards is New York's new $25 billion neighborhood, making it the most expensive real estate development in US history. In its luxury condominium towers, residences start at $4.3 million and go up to $32 million. Over Chelsea, its art galleries, luxury high-rise condos, and posh restaurants continue to attract some of New York's finest. The Flatiron District and Union Square continue to be thriving centers that thread Downtown and Midtown Manhattan a little further east.
Mean Household Income: $190,281
Median Household Income: $105,432
Like the UES, the UWS is an affluent, primarily residential area that houses some of the city's wealthiest residents. Many celebrities call it home, such as Jerry Seinfeld, Al Sharpton, and Mark Ruffalo. While the area does have a wide range of different housing options that can fit many types of income groups, the qualification standards tend to be pretty high. Also, while the Upper East Side might have the highest percentage of residents with household incomes of $200,000 or more, the UWS has the highest number of ultra-wealthy residents. As many as 18,000 residents here pass the $200,000 mark. Median condo sales prices were $1,466,000 and co-ops were $975,000.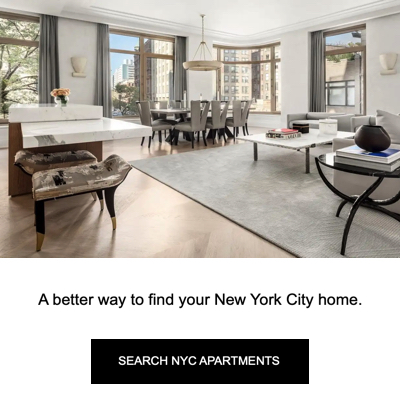 Mean Household Income: $203,548
Median Household Income: $149,119
Once a landfill site, Battery Park City has grown over its 50-year history into a booming neighborhood. Brookfield Place, a particularly lively spot in the neighborhood, is a business center in five office towers with a retail area composed of 40 high-end stores and six restaurants, including La District, a French food hall, and a market. The neighborhood's off-the-grid feel and open spaces are very popular with families and senior citizens. Prices here are steeper than in other parts of the city, but many residents feel the price is worth it. According to Zillow, the median listing price is $1.177,500, the median rent being $4,000.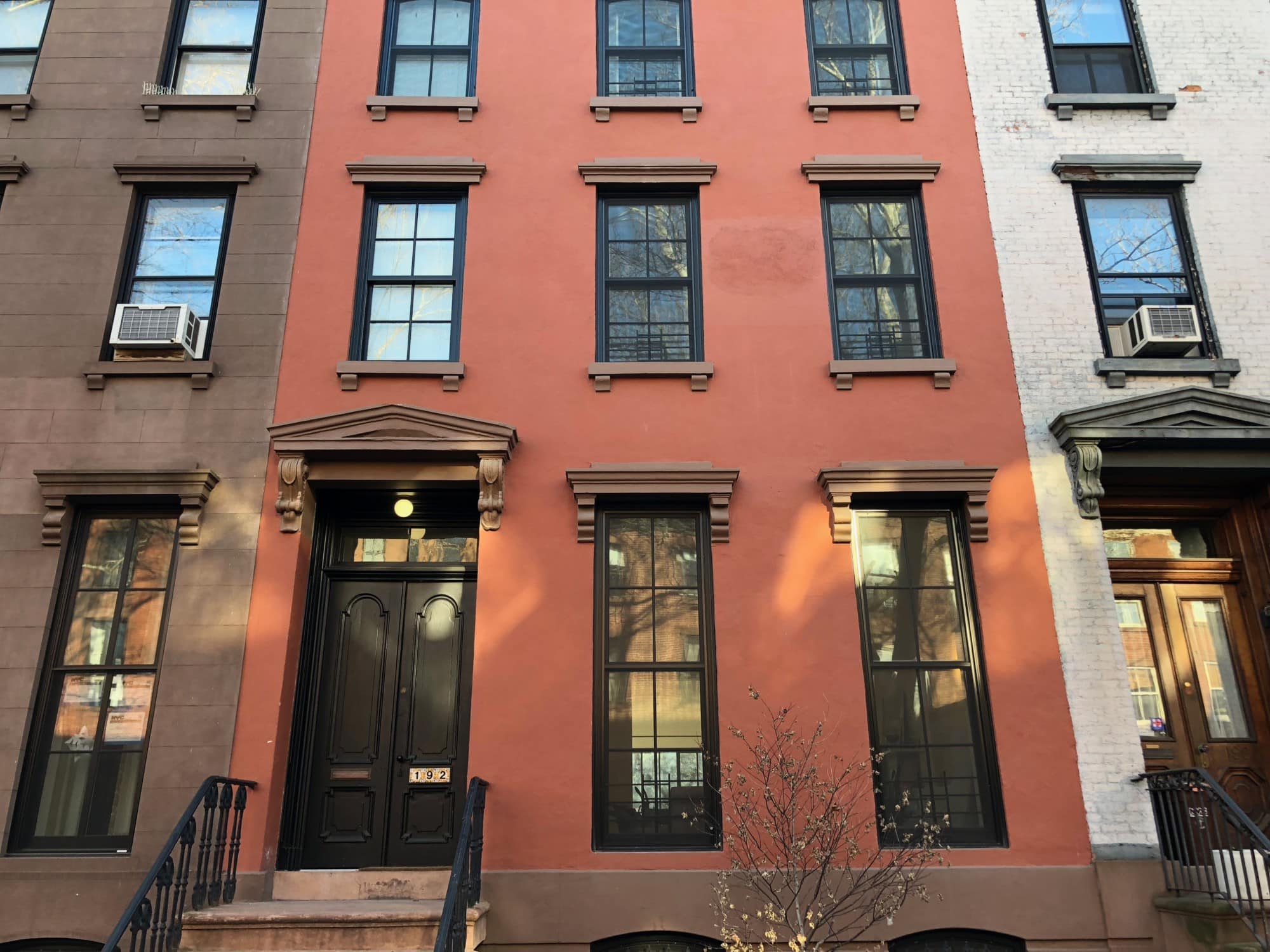 Mean Household Income: $205,275
Median Household Income: $125,817
The only non-Manhattan neighborhood to make it on the list is Brooklyn Heights/Cobble Hill. An area has seen extensive redevelopment in the last few years. Known for its elegant brownstones and stunning views along the East River, Brooklyn Heights is one of the most desirable neighborhoods in Brooklyn. Median listing prices here are currently $1,375,000. Down in Cobble Hill, home sale prices more than doubled last year. New condo developments and townhouse renovations are the leading cause, drawing many families and young professionals to its laid-back streets. According to StreetEasy, median sales prices are around $1,200,000, with the median rent price being $3,097.
Mean Household Income: $207,649
Median Household Income: $130,375
The quaint streets and designer boutiques of the West Village have always drawn a fashionable crowd. While the neighborhood has always been a haven for artists, beatniks, and other creative types, the last few years have attracted residents with decidedly deeper pockets than their midcentury predecessors.
One block that has drawn many wealthy residents is West 11th Street between West 4th Street and Bleecker Street. This roughly 500-foot residential stretch is home to Sex and City star Sarah Jessica Parker and Matthew Broderick's husband. The couple is currently renovating two adjoining brownstones purchased in 2016 for $34.5 million. Famous residents include actress Liv Tyler (daughter of Aerosmith's Steven Tyler), Melissa Schiff Soros (whose ex-husband is the billionaire investor George Soros), Stuart Peterson, co-founder of the San Francisco-based venture capital firm ARTIS Ventures.
The median condo sales price in West Village was $1,725,000, with co-ops coming in at $843,000. But along that stretch of road on West 11th Street, the prices can easily reach upwards of $30 million and beyond, making it one of the most prestigious (and expensive) blocks in the entire city.
Mean Household Income: $212,844
Median Household Income: $127,424
If the UWS is a prime neighborhood for the ultra-wealthy, then Lincoln Square is where the ultra-ultra-wealthy live in this neighborhood. The area is famous as a center for theater, dance, and the arts in Manhattan. Prewar architecture meets the newer luxury condo developments in a combination of history and style that is hard to match anywhere else in the city.
Mean Household Income: $220,079
Median Household Income: $130,974
Grand Central Terminal, the Chrysler Building, the United Nations HQ, Trump Tower, with names like that, is a sought-after areas. It's a wealthy neighborhood and a relatively affordable one, thanks to its mixed housing stock of pristine brownstones and sleek residential high-rises. Prices can range from affordable rentals of around $3,000 to multimillion-dollar penthouses. Median condo sales prices were $1,475,000 and co-ops were $728,000.
Mean Household Income: $258,531
Median Household Income: $124,863
Tribeca and SoHo were guaranteed spots on this list, mostly thanks to residences like the celebrity magnet 443 Greenwich Street and the ultra-luxurious 70 Vestry. Tribeca regularly tops the list as the most expensive zip code in the entire city. When taken on its own, Tribeca is probably the richest neighborhood. It's a celebrity hotspot home to such stars as Jennifer Lawrence, Taylor Swift, and Steven Spielberg. A home here will cost a premium, with the median condo sales price whopping $3,950,000. Co-ops were (relatively) more affordable at $2,685,000. Soho condos will cost a median sales price of $5,918,000. SoHo co-ops come in as the most affordable choice, with a median sales price of $1,625,000.
Mean Household Income: $322,439
Median Household Income: $168,889
Lastly, and to no surprise, we have the Upper East Side, home to Museum Mile and the Gold Coast. The latter is an enclave that stretches from Fifth Avenue to Lexington Avenue and 59th and 96th Streets. Many of its buildings are stately prewar co-ops that command some of the highest prices in the city. The former is the famous stretch of Fifth Avenue, fronting Central Park. Here you can find one of the densest concentrations of culture in the world. The Solomon R. Guggenheim Museum, the Metropolitan Museum of Art, the Museum for African Art, and the Goethe Institute are all found here. It's the neighborhood with the highest percentage of residents, about 44%, with a household income above $200,000.
The UES is where most condominium sales transactions closed last quarter; 14% of all co-op sales closed. The 3Q also saw the average sales price increase by 38% year-over-year, from $2.1 million to $2.9 million, thanks largely to closings at 520 Park Avenue. Median sales prices for condos were $1.6 million; co-ops were $992,000.